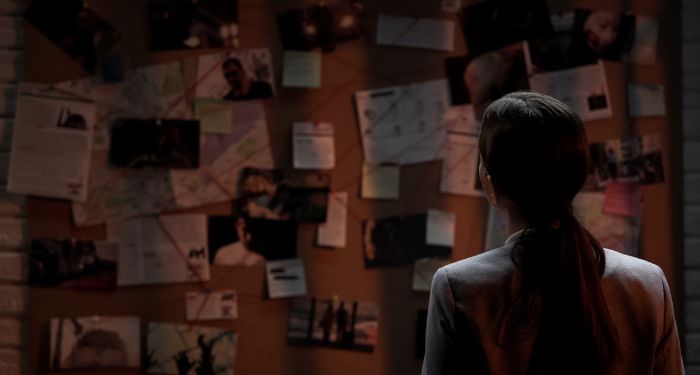 As The New York Times discussed in a recent article, serial killers seem to be going the way of cassette tapes and Crystal Pepsi, which is good news for those of us who don't want to be murdered. This century has seen a huge boom in public interest in true crime, thanks in part to the internet and podcasts. And the world of serial killers in fiction is as popular as ever. There is a huge audience for fictional murder. And in the saturated market of serial killer books, how do you find the best ones? You read this post about 21 must-read serial killer thrillers, of course!
You probably already know the obvious ones, the classics, like The Silence of the Lambs by Thomas Harris and American Psycho by Bret Easton Ellis. This post is to help you find different titles! This is a round-up of 21 serial killer thrillers published (or translated into English) in the 21st century. They take place in a variety of different countries and have very different killers. And they're all fast-paced page-turners! And for more great novels on serial killers that aren't necessarily thrillers, pick up Notes on an Execution by Danya Kukafka, My Sister, the Serial Killer by Oyinkan Braithwaite (it's right there in the title, lol!), and Bright Young Women by Jessica Knoll.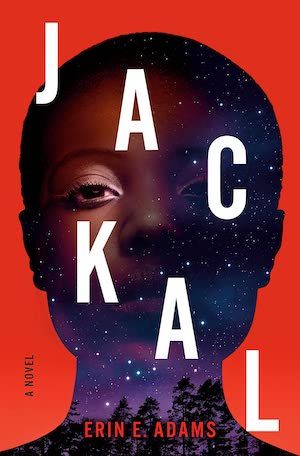 Jackal by Erin E. Adams
Liz Rocher couldn't wait to get away from her small Pennsylvania hometown. And she's not thrilled to be back. But she promised her best friend she'd come to her wedding. When her friend's daughter disappears near the woods after the wedding, Liz realizes this case reminds her of something similar that happened to one of her classmates. And as she digs deeper, she discovers that something similar has been happening to Black girls — and being ignored by the police — for a longer time than anyone realized.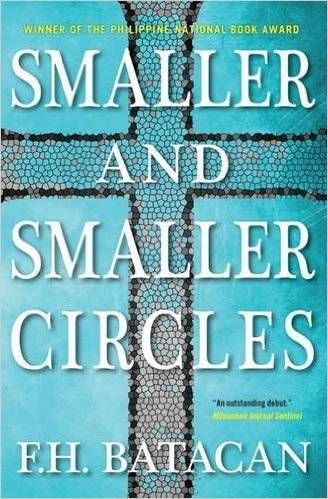 Smaller and Smaller Circles by F.H. Batacan
And this serial killer thriller has unusual detectives: two Jesuit priests. When a body is discovered in the local garbage dump in Manila, it soon leads to more. Someone is brutally murdering impoverished young men and throwing them away. But the local authorities have no interest in the case, so the two priests — a respected forensic anthropologist and a psychologist — decide to hunt the killer themselves.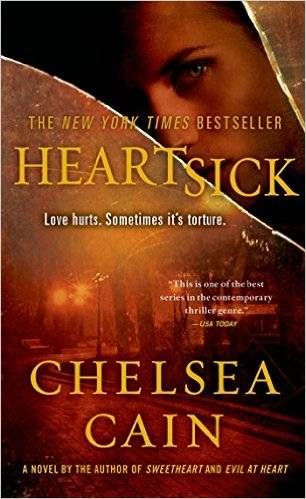 Heartsick by Chelsea Cain
Naughty girls need love, too: Statistically, serial killers are almost always men. But there are some pretty evil women killers in fiction, too. Police detective Archie Sheridan was captured and tortured by the serial killer he had been chasing: Gretchen Lowell. For reasons he doesn't understand, she let him live and instead surrendered. Now he's on the case of a new serial killer, and he knows Gretchen is the only one who can help him. But even though she's behind bars, can he handle another meeting?
Girl, 11 by Amy Suiter Clarke
True-crime podcaster Elle Castillo has decided to tackle one of the most horrible unsolved cases in history. Two decades ago, a killer murdered several children and then disappeared. Elle thinks that someone out there listening to her popular podcast must know something to help solve the case. But you know who else is listening? The killer.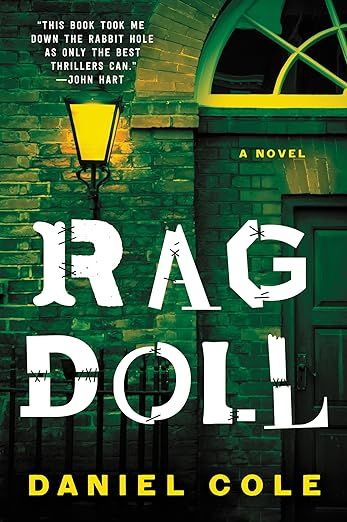 Ragdoll by Daniel Cole
This is a great one for people who like their serial killer thrillers to have deadlines! Detective Fawkes needs a big case to help restore his good name. He finds it in the killings of six unidentified victims, all sewed into one person. There's also a list of six more people and the days the killer plans to murder them, ending with "Fawkes." Can he and his partner solve the gruesome puzzle and stop more murders?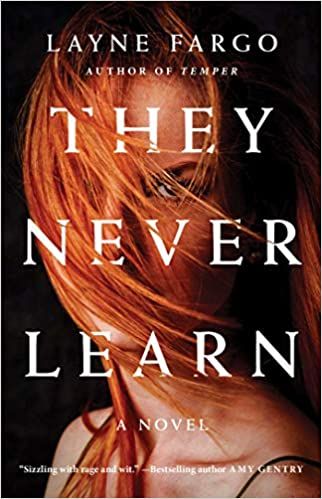 They Never Learn by Layne Fargo
And this book has a serial killer with a specific goal! Scarlett Clark is an English professor — and a serial killer. Every new school year, she chooses a despicable man to murder. Someone vile who gets away with assault, someone she believes truly deserves it. And she has never been caught. But now there's a clever police detective poking her nose around campus because she thinks she has found a pattern in unusual deaths. Should Scarlett flee, or will her carefully constructed crimes remain undetected?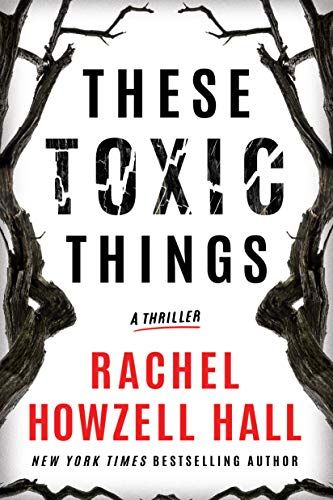 These Toxic Things by Rachel Howzell Hall
Mickie Lambert has a job as a digital curator. She takes photos to make digital scrapbooks for her clients. When her most recent client, Nadine, dies by suicide, Mickie decides to finish her project anyway. But the 12 items Nadine asked Mickie to photograph and upload may not be the harmless flea market finds that Nadine claimed they were. And now Mickie has put herself directly in the path of a killer.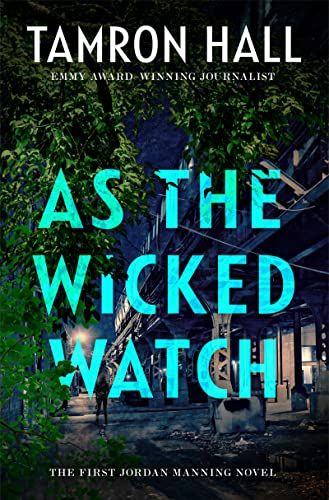 As the Wicked Watch by Tamron Hall
Tamron Hall, an Emmy Award-winning TV host and journalist, made her thriller debut with the novel about a serial killer in Chicago. Crime reporter Jordan Manning is new to the Chicago crime scene, but she's already picked up on a pattern: someone is murdering Black women, and the police don't seem to care. But her investigation into the killings will bring danger to Jordan's own doorstep.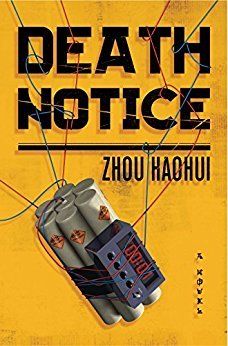 Death Notice by Zhou Haohui, Zac Haluza (translator)
In Chengdu, China, a killer named Eumenides announces themselves. They're going to get vigilante justice and let the public vote on their victims. Obviously, this sends the public into a morbid frenzy of nominating people and the police into a panic. When the killings start, the police are stumped. How can they stop a killer who can carry out the murders even after they have been announced?
Jar of Hearts by Jennifer Hillier
When Georgina was a teenager, she fell in love with Calvin James. It was a romance that cost her best friend, Angelina, her life. Because Calvin was a serial killer, and Geo's knowledge put her in prison as an accomplice. Now an adult, Geo is released from prison just as killings start happening again. Are these the work of a copycat, or was there something the police missed all those years ago?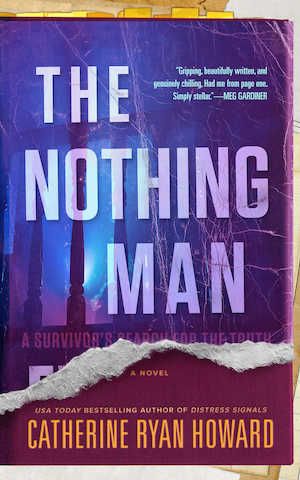 The Nothing Man by Catherine Ryan Howard
When Eve Black was young, a serial killer murdered her whole family and was never caught. Now, as an adult, she has written a memoir about her search for the identity of the killer. She calls him The Nothing Man, and she says she is close to finding his identity. This is worrying for department store security guard Jim Doyle. Because he is The Nothing Man, and he doesn't want to be caught. Jim may have to come out of (killing) retirement for one last job…
None Shall Sleep by Ellie Marney
And this is the first book in a YA series that is as scary as any adult title! It's like teen Silence of the Lambs. Two teenagers in 1982 are recruited by the FBI to help them find a serial killer preying on teens. But in order to get the answers they need to find one killer, they're going to have to pay a visit to another: teenage murderer Simon Gutmunsson. Simon may be able to help them, but can they trust him?
The Jigsaw Man by Nadine Matheson
More body parts! The very first day DI Anjelica Henley returns to active duty with the serial crimes unit, she gets a call. Two victims have been found by the river, cut to pieces. This is exactly the same as the murders done by Peter Olivier, the notorious Jigsaw Killer, who Henley put away two years ago. Did she catch the wrong killer, did Olivier have a partner, or does she have a copycat on her hands?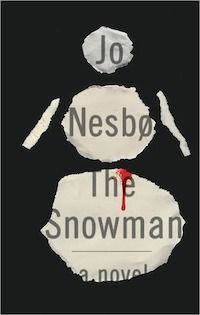 The Snowman by Jo Nesbø, Don Bartlett (translator)
Something is happening to women in Oslo. They're going missing, and in their place, a snowman is left behind. And soon, the killings are discovered. Notorious police investigator Harry Hole is on the case, trying to uncover the motivation behind the murders before more women fall victim to The Snowman. (This book is a part of a series but can absolutely be read out of order without any confusion.)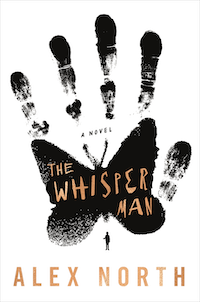 The Whisper Man by Alex North
After the death of his wife, Tom Kennedy decides to move to a new town with his son Jake. But their choice of town, Featherbank, has a dark past. Twenty years before, a man nicknamed The Whisper Man abducted and murdered five people. He was caught and imprisoned, but shortly after Tom and Jake move to town, a young boy is kidnapped, and it looks like The Whisper Man is at it again. But how? The police and Tom better figure it out before they hear the whispers, and it's too late.
Gone for Good by Joanna Schaffhausen
Grocery store manager Grace Harper is obsessed with true crime. She spends her nights online, trying to solve cold cases with other armchair detectives. And she thinks she's solved one: The Lovelorn Killer, who killed seven women and then wrote them letters. The case has been cold for two decades, but Grace thinks she knows who did it — until she herself becomes victim number eight. Now Detective Annalisa Vega must revisit a case that cost her a loved one all those years ago and maybe get a shot at finally catching the killer.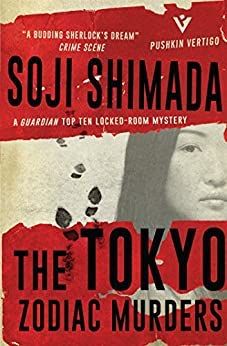 The Tokyo Zodiac Murders by Soji Shimada, Ross Mackenzie and Shika Mackenzie (translators)
This Japanese classic was translated into English several years ago and is considered one of the best locked-room mysteries. Why did a famous artist murder and dismember seven people? This decades-old case still haunts police and the public until the very clever self-proclaimed detective Kiyoshi Mitarai accepts the challenge to puzzle out the motive.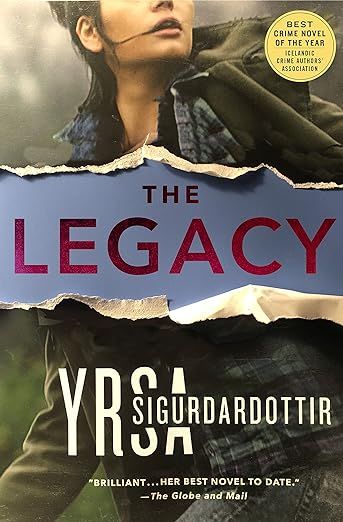 The Legacy by Yrsa Sigurðardóttir, Victoria Cribb (translator)
The only witness to the work of a serial killer is a 7-year-old girl named Margaret, and she isn't talking. Desperate for help, police detective Huldar turns to psychologist Freyja to help reach the frightened girl as the killer taunts them with strange clues that may be a code.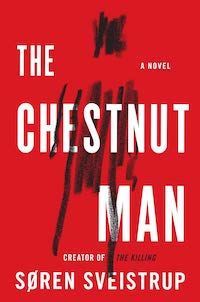 The Chestnut Man by Søren Sveistrup, Caroline Waight (translator)
There's a serial killer at work in Copenhagen. He's called The Chestnut Man, named for the creepy dolls he leaves at his crime scenes. In investigating the murders, police find a clue linking back to an old unsolved case. Is the evidence they need to catch a killer right in front of them, or is this a deadly game of cat and mouse?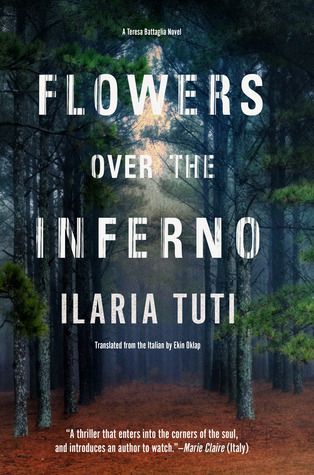 Flowers over the Inferno by Ilaria Tuti, Ekin Oklap (translator)
Brilliant superintendent Teresa Battagli has spent over four decades on the Italian police force, having to work twice as hard to prove herself among all her male co-workers. Now she's reaching retirement age and, unbeknownst to anyone else, suffering memory issues. But Teresa isn't ready to give up yet, and when someone commits gruesome murders in the beautiful countryside, she thinks this is the last big case she needs to solve before she's done.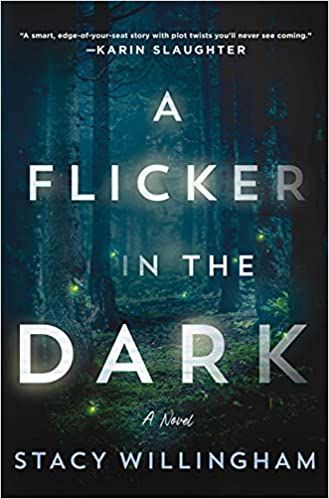 A Flicker in the Dark by Stacy Willingham
When Chloe Davis was young, her father confessed to the killings of six young girls in her Louisiana town and was imprisoned for life. Many years later, Chloe is a psychiatrist who works with troubled teens. But when girls start to disappear, the parallels to her father's crimes are too similar for Chloe to ignore, and she must figure out what really happened all those years ago. Is someone imitating her past, or did her father commit to something he didn't do?
For more murder-y mysteries, check out Faux Forensics: 14 Novels Written Like True Crime and 12 Must-Read True Crime Classics. And be sure to sign up for our mystery newsletter Unusual Suspects and our mystery podcast Read or Dead!