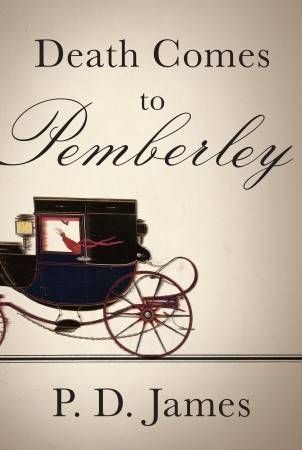 Fiction
Sequels, Prequels and Companions: Is it Fanfiction?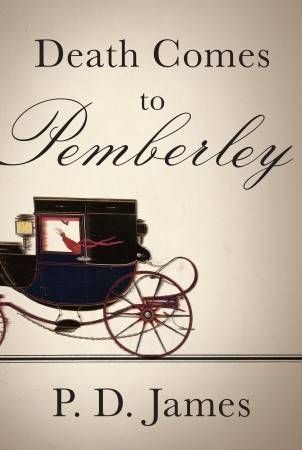 Recently I was browsing new releases in my local bookstore, and I came across P.D. James' new novel, Death Comes to Pemberley. The first thing I noticed – mostly because I'm in the middle of taking a copyright law class for school – is that, because Pride and Prejudice is in the public domain, anyone and their mother can publish their own take on the Austen universe without asking anyone for permission or paying anyone else for the right to do so. James has said in interviews that she's a huge fan of Austen and that's why she wanted to write this novel. P.D. James gets to publish hers because she's a well-known, already established author, but plenty of people write fan fiction without a book deal.*
Derivative works – whether you want to call them sequels, prequels or companion novels – have a well-established presence in trade publishing. For classic literature, they extend the life of a story – and because classics are in the public domain, there's no pesky copyright licensing required to make what you will of some of our best-loved characters.
Other beneficiaries/victims of the retelling trend include fairy tales, Shakespeare, the Bible and mythology. Some of these retellings or companions are god-awful – Scarlett by Alexandra Ripley, sequel to Gone With the Wind, or Cosette: The Sequel to Les Miserables by Laura Kalpakian, for example. Some are absolutely wonderful.
You could easily create an entire list based on just Pride and Prejudice spin-offs: Mr. Darcy Takes a Wife: Pride and Prejudice Continues by Linda Berdoll, Mr. Darcy's Diary by Amanda Grange, Austenland by Shannon Hale, Darcy & Elizabeth: Nights and Days at Pemberley by Linda Berdoll, Mr Darcy's Daughters by Elizabeth Aston, Without Reserve: A Pride & Prejudice Variation and From Lambton to Longbourn: A Pride & Prejudice Variation both by Abigail Reynolds, Mr. Darcy Presents His Bride: A Sequel to Jane Austen's Pride and Prejudice by Helen Halstead. It could go on and on.
But there are some great derivative novels out there, books that successfully play upon established characters or worlds to create another piece of a great story. Or sometimes they just manage to play with the original enough to make it new and interesting. My favorites:
1. Wicked: The Life and Times of the Wicked Witch of the West by Gregory Maguire – Based on The Wonderful Wizard of Oz by L. Frank Baum, Wicked is the first of Maguire's series that now numbers four books, but in my opinion it is by far the best of them. Plus it's spawned a sing-a-long-worthy Broadway show.
2. March by Geraldine Brooks – Imagining the life of the absent March father from Louisa May Alcott's Little Women, Brooks did copious research into Alcott's own father and examined the life of a Civil War soldier. Brooks' jaunt into fan fiction earned her the Pulitzer Prize for Fiction in 2006.
3. Fool by Christopher Moore – Count on Christopher Moore to leave no victim un-speared. Here he takes on Shakespeare's King Lear and retells the story – sort of – from the point of view of Lear's jester. Though I won't give it it's own entry, Lamb is a hilarious tongue-in-cheek take on the story of Christ. But fair warning, if you're easily offended, stay away.
4. Ahab's Wife, or The Star-Gazer by Sena Jeter Naslund – One description for this book calls Ahab "the least eligible bachelor in all of American literature," though it also admits the Naslund's version of Ahab varies quite a bit from Herman Melville's Ahab. Skirting the edges of Melville's epic Moby Dick, Naslund takes a bit player from the original and breathes new life into her.
5. Pride and Prejudice and Zombies by Seth Grahame-Smith, Sense and Sensibility and Sea Monsters by Ben H. Winters, The Meowmorphosis by Cook Coleridge and Android Karenina by Ben H. Winters – Quirk Books has made quite the name for themselves by inserting a little monster mash-up into some favorite literary classics. They're certainly not the first to do so, but I think they've been the most successful. They're even writing derivatives of derivatives! Creating a whole Pride and Prejudice and Zombies trilogy, the prequel, Dawn of the Dreadfuls, and the sequel, Dreadfully Ever After, bookend the original Austen spin-off quite nicely.
If established and talented writers keep putting out fan fiction like those on this list, I'm definitely signing on. Are they any other good ones I've missed?
*I started writing this post well before the debate about Fifty Shades of Grey being out-and-out fanfic of Twilight surfaced, and I don't know enough about that conversation to fully discuss it here. But a quick Google search of those two titles should give you enough results to catch you up to speed.