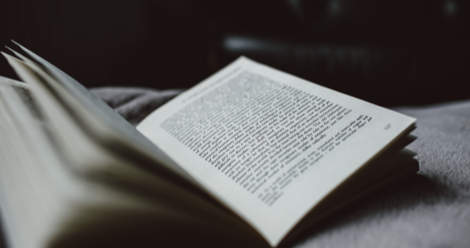 Lists
Must-Read September New Releases
This content contains affiliate links. When you buy through these links, we may earn an affiliate commission.
Keep track of all your most anticipated new releases with the New Release Index, available through Book Riot Insiders!
---
Never fear, our contributors are here to topple your September To-Be-Read stacks with their new release recommendations! Whether we've read them and can't wait to see them on the shelves, or we've heard tell of their excellence in the book world and have been (not-so) patiently waiting to get our hot little hands on them, these are the new titles we're watching our libraries and bookstores for this month.
What books are you looking forward to in September? Let us know in the comments below!
Liberty Hardy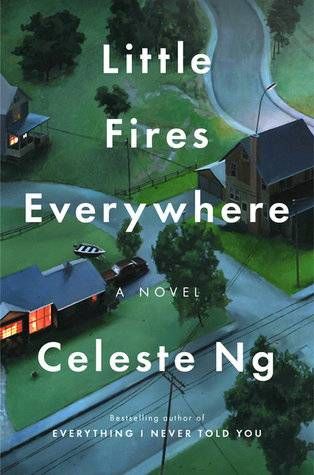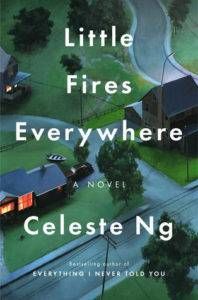 Little Fires Everywhere by Celeste Ng (September 12, Penguin Press): Mia, an artist, and her teen daughter, Pearl, move to a quite Cleveland neighborhood, where they make friends with their landlord, Elena, and her family. But when one of the Elena's friends attempts to adopt a Chinese-American baby, the custody battle divides the town – and Mia and Pearl. Determined to discover why Mia is so upset, Elena delves into Mia's secret past, but her actions will have devastating consequences. This is a quiet but powerful look at family, secrets, and running from the past. Once again, Ng has delivered a near-perfect novel.
Kate Scott
Sleeping Beauties by Stephen King (September 26, Scribner): I am not a Stephen King fan. In fact, I have never read one of his books and I've never really been all that interested in exploring his work, but the premise of this collaboration between King and his son is too good to pass up. In the world of Sleeping Beauties, women become shrouded in a cocoon-like gauze and go to a better place–a place without violence or hate–when they go to sleep. But if they are awakened or disturbed, they become feral and violent. One woman, Eve, is immune to the sleeping illness. Left in a world without women, men divide into warring factions. Some want to save Eve; others believe she is a demon that needs to be slain. I'm excited to see how gender and violence are treated in this novel.
Jamie Canaves
Bluebird, Bluebird by Attica Locke (September 12, Mulholland Books): This is Attica Locke's best novel–and that's saying something considering all her work is damn good–and top of the list for best mystery of 2017. Bluebird, Bluebird introduces us to Darren Mathews, a black Texas ranger who's technically on suspension after his trying to help a situation doesn't go well for him. But technicality of suspension doesn't stop him from investigating a murder of a black man and a white woman in a small town. Saying his help isn't wanted is an understatement as the town holds on dearly to its racism and secrets, but Mathews won't be stopped from finding the truth no matter what his problems are back home or what town members do to him. Locke creates a great mystery, fantastic characters, and places you in Texas in a manner that not only has you feeling the heat slick your skin with sweat but you'll be thinking about racism and justice long after you've closed the book.
Jessica Woodbury
Sing, Unburied, Sing by Jesmyn Ward (September 5, Scribner): If you're wondering who will be picking up Toni Morrison's mantle, Sing, Unburied, Sing makes Jesmyn Ward the obvious choice. A book rooted in real life but possessed by spirits and ghosts, this book feels distinctly modern and part of a long literary tradition. Following a mother and son in Mississippi on their trip to pick up the family's father from prison, this is a harrowing but hugely rewarding read on race, family, addiction, and poverty that feels urgent and important.
Kate Krug
Warcross by Marie Lu (September 12, G.P. Putnam's Sons Books for Young Readers): In a futuristic New York City, teenage hacker, Emika, works as a bounty hunter to make ends meet. When she manages to hack into the virtual reality game and international phenomenon, Warcross, she attracts the attention of its creator, Hideo. She's hired as a "wildcard" player for the Warcross world championship as a spy. It's fast-paced, truly imaginative, and features a [bad-ass] East Asian protagonist. The cliffhanger is killer, but worth it.
Sarah Nicolas
Thunderstruck by Brenda Drake (September 11, Entangled Teen): "A comic-loving teen becomes embroiled in an ancient conflict after she catches the attention of a new student⎯-the son of the Norse god Thor." Brenda is an awesome author and is so giving to the author community and I'm so happy for every new book from her! I can't wait to read her take on Norse mythology.
Annika Barranti Klein
What Happened by Hillary Rodham Clinton (September 12, Simon & Schuster): I will be honest: I am not sure if I will be able to read this book. Hillary's loss in November is an open wound for me and most of the nation. But it's vitally important to hear her story in her words. "Now free from the constraints of running, Hillary takes you inside the intense personal experience of becoming the first woman nominated for president by a major party in an election marked by rage, sexism, exhilarating highs and infuriating lows, stranger-than-fiction twists, Russian interference, and an opponent who broke all the rules. This is her most personal memoir yet."
Cindy Butor
Tomb of Annihilation by Wizards RPG Team (game design by Chris Perkins, Will Doyle, and Steve Winter with additional design by Adam Lee and story consultation by Pendleton Ward)(September 19, Wizards of the Coast): I am PUMPED that the Dungeons and Dragons module Tomb of Annihilation is coming out on September 19. You'll get to learn about the death curse, a wasting disease affecting anyone that's ever been raised before, the Soulmonger, whose occupation is self-evident, and tons of different dinosaurs, undead creatures, new spells, and detail on the land of Chult. There're going to be so many cool new characters, adventures, and details about the multiverse. I can't wait!
Claire Handscombe
The Diary of a Bookseller by Shaun Blythell (September 28, Profile Books): I've seen this compared to Love, Nina, which I really enjoyed a few years ago. That book is the diary of a nanny in 1980s London; this one belongs to the owner of Scotland's biggest second hand bookshop. It's probably going to be explode my TBR, though, since as well as recounting various adventures in staff wrangling and book discovery, there's unsurprisingly, a lot of reading recommendations along the way.
Jaime Herndon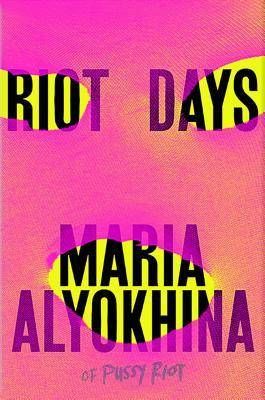 Riot Days by Maria Alyokhina (September 28, Metropolitan/Henry Holt): This is by a Pussy Riot member who was sentenced to two years in jail for her part in their infamous church demonstration. A memoir that pulls back the veil of what it's like to be someone who speaks out in Putin's Russia, this is a sobering yet hopeful book that will fortify you during the Resistance. Should be required reading for everyone.
Dana Staves
Thanks, Obama: My Hopey, Changey White House Years by David Litt (September 19, HarperCollins): David Litt landed one hell of a job after college: a speechwriter for the Obama administration. His memoir, Thanks, Obama, tells us the behind-the-scenes story of White House life (or across the street from the White House, as it happens): political gridlock, big and small wins, moments of awkwardness (usually in front of the POTUS), and a self-awareness about the whole business that is down-to-earth and amusing. This book can also be a bit of a bummer at times, narrating the road to our current political situation, but while Litt must tell the truth of that journey, he also shows us the journey of a young man coming into his own, politically, personally, and professionally. It's a story of a person doing his work – except this work is writing speeches for Barack Obama.
Alison Doherty
Forest Dark by Nicole Krauss (September 12, Harper): For me there are two categories I sort books into: The History of Love, Nicole Krauss's last novel, and all other books. It's my favorite, a book I can and do read again and again and again (in paperback, ebook, and audiobook format). So you can imagine how thrilled I am for this story about the journeys of two unrelated New Yorkers to Israel and their entanglements in creative projects. Bah! I can't wait.
Nikki DeMarco
I Hate Everyone But You: A Novel by Gaby Dunn and Allison Raskin (September 5, Wednesday Books): This is an epistolary young adult novel told entirely in text messages and emails between best friends who go to college on opposite sides of the country. I love the idea of this book because instead of a romantic love story, it's a friendship love story which is often more important.
Rebecca Hussey
Katalin Street by Magda Szabo, translated by Len Rix (September 12, NYRB Classics): I love the books NYRB Classics puts out, and I'm also eager to read more in translation. Originally published in 1969, this novel tells the story of three families in Budapest whose lives are torn apart by the German occupation of 1944. It sounds like a difficult read, but also an important and memorable one.
Eric Smith
The End of the World Running Club by Adrian J. Walker (September 5, Sourcebooks): This book came out last year in the U.K., but it's coming to the U.S. in September, and oh my goodness, I am so excited. I'm currently reading an ARC, and I can already see why it was such a smash across the ocean. It's a post-apocalyptic novel, which is exactly the kind of story I'm a sucker for, about a man who has to run across the country to reach his wife and child as the world is crumbling around him, and the sky is literally raining down. Because there's a possibility there are ships that can save him and his family. If he can get there, of course. I'll probably finish reading this by the time this post goes up.
Rachel Manwill
An Excess Male by Maggie Shen King (September 12, Harper Voyager): This debut novel – a paperback original – explores what the terrifying result of China's One Child Policy could look like, in which everyone has a son and by 2030 25% of all men in their 30s will not have a family of their own. In King's all-too-real near-future dystopia, 40 million unmarriageable men are fighting to create dowries and improve their position to potential wives. I'm so excited for this take on politics, gender, and authoritarian states, particularly in light of our current Handmaid's Tale-like reality.
Ashlie Swicker
Moxie by Jennifer Mathieu (September 19, Roaring Brook Press): Vivian Carter is fed up with the toxic culture in her Texas high school. When she takes inspiration from her mother's stash of Riot Grrrl zines to make a covert move against the patriarchy, the result is thrilling, but what will happen if her secret is revealed? This book has intersectional feminism, zine-making, female friendships, high school badassery- it comes out just in time for back to school, which feels perfect. Timely and empowering, Moxie is in the running for my fave of 2017
Nicole Brinkley
Girls Made of Snow and Glass by Melissa Bashardoust (September 5, Flatiron Books): This feminist fantasy take on Snow White is a must-have for those who love luscious YA retellings. I'm halfway through it now, and it's absolutely stunning. The story jumps between Snow White's story in the present world of the book and her stepmother's life at sixteen. (And Snow White is queer!) I'm really excited to finish it, and know a lot of you will enjoy it.
Tasha Brandstatter
A Kiss in Lavender by Laura Florand (September 12, self-published): I've never met a Laura Florand book I didn't like, if not outright love, and according to Florand A Kiss in Lavender is going to be her last novel before she takes an extended sabbatical from writing. The story wraps up her La Vie en Roses series, which centers around a family of perfumiers in Grasse with a history dating back to the Renaissance, and focuses on the most mysterious Rosier of all: Lucien. I'm not as into the perfume books as I am her chef romances, but a new Florand book is always something to look forward to. Can't wait!
Danika Ellis
Taste of Marrow (River of Teeth #2) by Sarah Gailey (September 12, TOR): I just finished River of Teeth, and I was blown away by how much I enjoyed it. I was already entirely on board with the idea of an alternate history of a hippo-ridden USA–a hippo Western, if you will. Little did I know that the vicious hippos wouldn't even be my favourite part! I loved the caper, and I especially loved the mostly-queer, mostly-poc cast. One of the main character is nonbinary and uses they/them pronouns! It's a revelation! I loved this gory romp (did you know hippos can bite a man in two?), and I can't wait to read the second part of this duology!
Priya Sridhar
Rebel Seoul by Axie Oh (September 15, Tu Books): Let's bring on a POC tale with war and ruin to the forefront. A potential combat candidate, Jaewon, wants to prove his worth in the military. He helps a comrade that is being trained into a weapon, with orders to spy on her. I am here for this story, to explore friendship in the time of war, and espionage that can prove heartbreaking.
Adiba Jaigirdar
They Both Die at the End by Adam Silvera (September 5, HarperTeen): Mateo and Rufus both receive the death-cast alert letting them know that they will die sometime in the next 24 hours. For different reasons, both find themselves alone on their last day. But through the last friend app, Mateo and Rufus find their way to each other in the hopes of having a last day that is worth a lifetime. This was the first novel that I read by Adam Silvera, so I can't comment on how it differs from what else he has written. I can say that this novel pulls at all of the right heartstrings in all of the right ways.
Karina Glaser
The Way to Bea by Kat Yeh (September 19, Little, Brown Books for Young Readers): Kat Yeh's tenderhearted characters are always a thrill to meet, and shy, artistic Beatrix Lee is no exception. After an embarrassing incident at a pool party, Bea finds herself estranged from her longtime best friend. She writes haikus with invisible ink and hides them in a tree, convinced that her friend will find them. In the meantime, a supportive librarian invites Bea to be a part of the school newspaper, and there Bea meets other kids who admire her artistry and encourage Bea to take risks. A sweet middle grade book about being a misfit in middle school, which surely most kids will embrace and find comfort in.
Teresa Preston
Solar Bones by Mike McCormack (September 12, Soho Press): I've been hearing lots of good things about this novel that was longlisted for the Man Booker Prize and is publishing in the U.S. this month. It's written as a single sentence (or perhaps a series of fragments) in which an Irish man looks back on his life and the world around him. It's the kind of gimmick that could turn out very badly, but is sublime when it works well. I'm eager to see which way this goes!
James Wallace Harris
The Hainish Novels and Stories by Ursula K. Le Guin (September 5, Library of America): This elegant two-volume set brings Ursula K. Le Guin's most famous science fiction novels to the world of literary readers. It is recognition for both Le Guin and science fiction. These beautiful uniform editions are prized by collectors and quite distinctive on bookshelves.
Jen Sherman
Dawn and the Impossible Three (The Baby-sitters Club Graphix #5) by Ann M. Martin and Gale Galligan (September 26, Graphix): I'll be honest, I'm a little disappointed that the fifth Baby-sitters club graphic novel isn't done by Raina Telgemeier, who did the first four BSC graphic novels. BUT from what I've seen of this so far, it still looks pretty amazing! The pages I've seen have the same fun and whimsical touch that Telgemeier added to the first BSC graphic novels, but with a slightly different style. I can't wait to get my hands on this and relive my childhood.
Kristen McQuinn
A Secret History of Witches by Louisa Morgan (September 5, Redhook): A fictional history of five generations of Witches. It starts in Brittany in the 1800s and goes to WWII, where the women may or may not use magic to influence the war. That's really all I needed to know to be super excited for it to come out!
Laura Sackton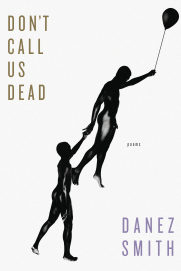 Don't Call Us Dead by Danez Smith (September 5, Greywolf Press): I was blown away by Smith's first poetry collection, [Insert] Boy. Smith writes about being black and queer in America, and their poems are searing and gorgeous, heartbreaking and celebratory, and deeply relevant. In Don't Call Us Dead, Smith's poems range from explorations of desire, embodiment, and being HIV positive, to an imagined afterlife for black men killed by police. I know it's going to be a book I can't put down even when it hurts to read. If, like me, you can't wait for September 5th, check out Danez Smith performing poems on YouTube and prepare to be awed.
Katisha Smith
Reset by Ellen Pao (September 19, Spiegel & Grau): In 2015, Ellen Pao sued a Silicon Valley venture capital firm for workplace discrimination and retaliation against women and other underrepresented groups. The suit rocked the tech world and exposed its toxic culture. Although she lost her suit, she won public support and Time hailed her as "the face of change." Reset tells Pao's full story for the first time.
Maureen Stinger
Spliced by Jon McGoran (September 5, Holiday House): I'll read pretty much anything Science Fiction, anything about fighting oppression, and anything YA, and this SciFi YA thriller — about humans going to back-alley geneticists to have animal DNA spliced into theirs — does not disappoint. If you are born human, but you become a chimera, are you still a person? The book is told from the POV of Jimi, a teenage girl whose best friend Del is obsessed with becoming a chimera in an environment where legislators and religious leaders are waging campaigns against them. McGoran keeps you hooked from the start.
Michelle Hart
Kiss Me Someone: Stories by Karen Shepard (September 12, Tin House Books): The stories in Karen Shepard's collection, Kiss Me Someone, are absolutely brutal and would probably be too tough to get through if the prose wasn't as gorgeous as it is. Many of the stories here deal with horrifying subjects—rape, incest—but Shepard treats them with a deft hand. She is also unafraid to let her female characters be unlikable; one of the most interesting things about the collection is that it works towards a grand unified theory of female meanness, a kind of malice that is wholly intrinsic to women. If you read just one story from this collection, make it "Girls Only," a story about bridesmaids who have been friends since college, when they all witnessed the sexual assault of the bride-to-be and did and said nothing.
Margaret Kingsbury
The Dollmaker of Krakow by R.M. Romero (September 12, Delacorte Press): I love the fairytale premise of this middle grade novel. A doll is whisked away from her home–a home with magic and kings and queens–to Krakow, where she meets and befriends a dollmaker. And then Nazi soldiers invade. It has that mix of quirk and darkness and beauty that I love so much about fairy tales, and it's both reminiscent of other fairytale classics while still seeming absolutely unique. And the cover is beautiful! Definitely a book I want in print.
Kim Ukura
Bored and Brilliant by Manoush Zomorodi (September 5, St. Martin's Press): In 2015, listeners of Manoush Zomorodi's Note to Self (then called New Tech City) podcast were led through an exercise in assessing their technology habits, unplugging from their devices, and fostering their creativity. Bored and Brilliant takes the lessons of that experiment and expands on them, looking at ways to rethink how we use our devices and what lives of constant entertainment and connection can be for creative thinking. I remember listening to the original podcast experiment, and the ways it helped me look more closely at my technology use. I'm excited to revisit those ideas in the book.
Deepali Agarwal
Upcountry Tales: Once Upon a Time in the Heart of India by Mark Tully (September 16, Speaking Tiger, India Release Date): This is a collection of fictional stories set in the India before the economic liberalization of 1991: tales of "unlikely rebels, delightful pragmatists, bunglers and bumblers, quiet heroes—finding ways to deal with bad governance, corruption and social hierarchies." I am looking forward to this enticing swirl of fable, folklore and journalism, something Mark Tully does well. The chosen setting of the state of Uttar Pradesh in India is especially interesting, given the current tumultuous political scenario here, where the issues can very efficiently be categorized under "bad governance, corruption and social hierarchies", and call for a hard look into history.
Tiffany D'Abate
The Origin of Others by Toni Morrison (September 18, Harvard University Press): Toni Morrison's Playing in the Dark: Whiteness and the Literary Imagination was one of the cornerstones of my literary criticism education, so I'm excited to see she has another nonfiction work, The Origin of Others, out in September. Part essay, part memoir, and part literary criticism, this work focuses primarily on race and how it informs the way we view ourselves, and more significantly, others. And although Ms. Morrison needs no introduction, The Origin of Others will also include a foreword by Ta-Nehisi Coates.
Trisha Brown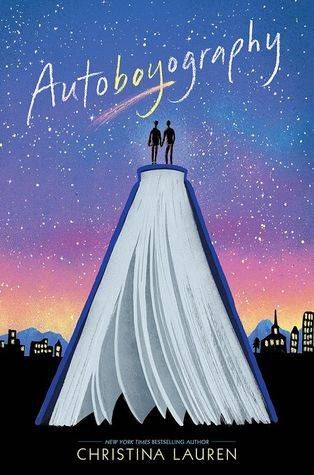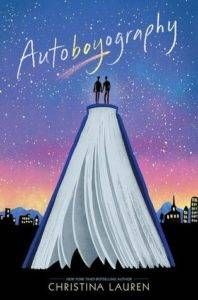 Autoboyography by Christina Lauren (September 12, Simon & Schuster Books for Young Readers): I don't read all the YA, but this is right up my alley: Tanner is a bisexual high-school senior living in Provo, UT, a city that's heavily Mormon. That LDS population includes Sebastian, a recent Provo High grad who comes back to mentor Tanner's writing seminar and with whom Tanner falls quickly and completely in love. There's a lot to balance in this story – even when it isn't fair that they should have to do so, characters are pushed to choose and prioritize among all of the most foundational people in and parts of their lives. These are writers (Christina Lauren is actually two people) who are experts at diffusing tension with humor, though, and despite the importance and sensitivity of the topics, the gravity of Autoboyography keeps the stakes high without weighing the story down.
Save