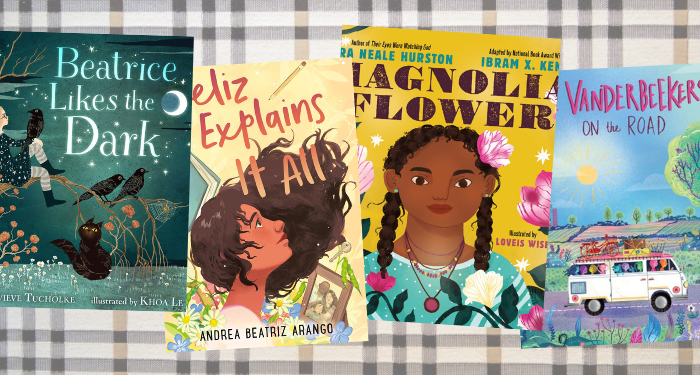 Children's
12 Must-Read September Children's Book Releases
This content contains affiliate links. When you buy through these links, we may earn an affiliate commission.
It's September! September feels like one of those weird in-between months, not quite summer, but not quite fall either. At least, not here in Tennessee. While October is full of pumpkins and Halloween prep, and August is full of pools and playgrounds right before school starts, September is just sort of there. But while the month may feel a bit nebulous, September children's book releases are spectacular. I had the hardest time ever narrowing down my selection to 12 books. I could've easily made a list of 20. In picture book new releases, some of my favorite authors and illustrators, like Julie Flett, Ryan T. Higgins, and Kate Messner, return with new books. In middle grade new releases, Kwame Alexander returns with possibly his best book yet, and several books explore mental health in really meaningful ways.
Many authors on this list have tweeted about how their books will not be carried by Barnes & Noble after B&N's decision to shelve only the top 1-2 bestselling children's books per publisher. This decision disproportionally affects marginalized authors. I encourage readers to buy locally or buy online from places like bookshop.org. If a local bookstore isn't carrying a book you want, call and ask them to stock it.
September Children's Book Releases: Picture Books
September Children's Book Releases: Middle Grade
---
If this list of September children's book releases isn't enough, check out my lists for June, July, and August, and also sign up for Book Riot's twice-weekly children's book newsletter.