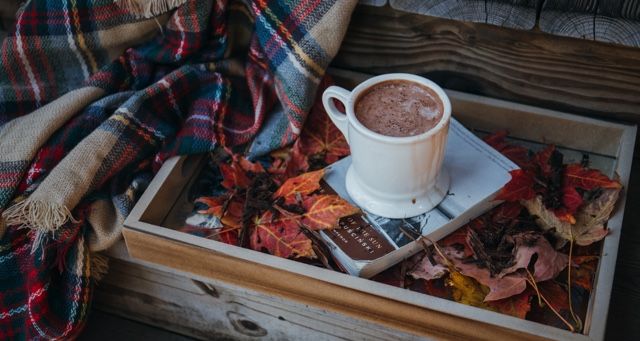 Lists
4 of the Best September YA Releases For Your TBR
This list of September 2019 YA releases is sponsored by Lerner Books.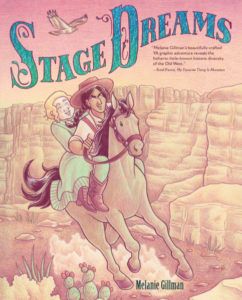 The New Mexico Territory. 1861. Grace, a trans runaway from Georgia, has headed west, fleeing conscription into the Confederate Army. But her coach ride makes an unplanned stop when notorious outlaw the Ghost Hawk swoops in, shaking down its passengers and kidnapping Grace. The Ghost Hawk—Flor, to her friends—means to hold Grace for ransom. But when Grace learns about Flor's plan to crash a Confederate gala, she convinces the outlaw to let her join the heist. In Stage Dreams, acclaimed creator Melanie Gillman brings together two unlikely partners for a rollicking queer adventure full of robbery and romance.
---
Welcome to September, and to my favorite season of the year: autumn! I know, I know, the official start to the season isn't until the end of the month, but the leaves are turning, the weather is crisper, and I am ready for all the sweaters and fall new releases! It's so difficult to only highlight a few books from the biggest season in publishing, but we're going to try! Here are the September 2019 YA releases for your TBR that you won't want to miss!
Permanent Record by Mary H.K. Choi
Choi's debut novel Emergency Contact was one of my favorite reads of 2018, and I am so excited for her second novel, about a college dropout named Pablo who is just trying to keep his head above water when he meets Leanna, a pop star with an astronomical following, at a bodega in the middle of the night. The two have a connection that defies norms and expectations, but coming from vastly different backgrounds, their relationship gets complicated really quickly!
Frankly in Love by David Yoon
This is debut novel of Nicola Yoon's husband! It's about Californian teen Frank Li, who just wants to be a normal teen and date his first girlfriend, Britt, who is perfect for him…except that she is white. Frank's Korean parents expect him to date a nice Korean girl, so Frank concocts a plan with his friend Joy, who is in a similar bind, to pretend that they're dating to keep their parents off their backs…but nothing goes according to plan! How much do you love the title pun?
Pet by Akwaeke Emezi
Jam and her best friend Redemption have always been told that there are no monsters in the city of Lucille. But Jam has to reconsider this when she meets Pet, a creature of thorns and claws, who emerges from her mother's painting and tells Jam they're hunting a monster—a monster that lives in Redemption's house. This is one of the most buzzed about YA releases in the Book Riot staff channels, so definitely request it at your library or preorder it!
The Babysitter's Coven by Kate M. Williams
Esme runs a babysitters club, which may sound silly to some but has been a decent source of cash for her. That's pretty good, because lately she has found herself indebted to a lot of people. Then she meets Cassandra, another girl who is desperate to join the club because her mom left her a note telling her to find the babysitters. And then…things get really weird. I've been dying for a great read-alike to Undead Girl Gang, and The Babysitter's Coven sounds like it's right up my alley!
---
What books are you excited to procure this month?
Want more "3 On A YA Theme" posts? Gotcha covered.