Lists
Sensational June Releases Out in the UK
This content contains affiliate links. When you buy through these links, we may earn an affiliate commission.
Keep track of all your most anticipated new releases with the New Release Index, available through Book Riot Insiders!

---
With June being a bumper month in terms of big releases, it can be hard to decide which books you need to read. Should you go for the books getting the most buzz or try out an obscure debut? To help you decide I have tracked down some UK books, out this month, which I thoroughly enjoyed reading.
No Good Deed by John Niven
I have not read anything by John Niven before but I'll be definitely checking out his previous work now since I absolutely loved this book. It is a brash, acutely observed and outrageously funny story about two friends who are at opposite ends of the social spectrum. One is a successful journalist and the other is an ex-rockstar who now lives on the street. Their chance encounter sets in motion a chain of events which reveal startling facts about male friendship, ambition and avarice. A contemporary satire of the cushy middle class and their lifestyles, this book is sharply entertaining.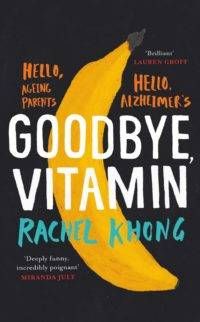 Goodbye, Vitamin by Rachel Khong
This is a tender and amusing story of a daughter coming to terms with her father's Alzheimer's. Ruth is at somewhat of a crossroads in her personal life when she finds out about the diagnosis and decides to take care of her father. Full of poignant observations and endearing anecdotes, Khong's debut is about a family struggling to cope with a debilitating disease. The prose can feel a bit rushed at times but the family's experiences, at once tragic and earnest, are narrated with an exuberant zeal which makes this book a delightful read.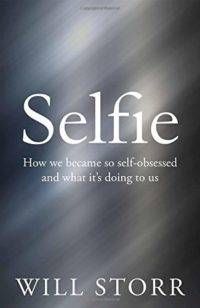 Selfie by Will Storr
This captivating book deftly combines real life news stories, personal accounts and research in an arresting exploration of the most pressing issues which concern us as individuals. It tackles issues related to self-esteem, individualism and human experiences with streamlined journalistic precision. When did we turn into such intolerable narcissists? Selfie attempts to answer that by cohesively tracing the origins of our current self-obsession through the ages. Trust me, if you read one non-fiction book this year, make it this one.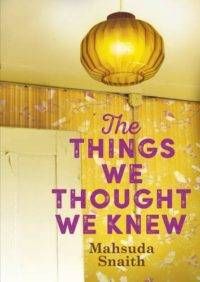 The Things We Thought We Knew by Mahsuda Snaith
This graceful debut is about female friendship, adversity and coming to terms with the past. Ravine has been confined to her bed for the last 10 years because of chronic pain syndrome, which began on the day her best friend disappeared. Through flashbacks and recollections, a coherent narrative forms of the horrors of the past which Ravine must deal with in order to move forward. Occasionally long winded, this debut is touching and perceptive for the most part.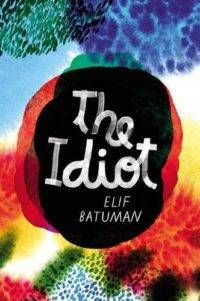 The Idiot by Elif Batuman
This is a fiercely intelligent and hilarious bildungsroman of a Turkish-American college freshman and her experiences at Harvard. Batuman is articulate, unflinchingly candid and observant in narrating the eccentricities of each of her characters. With her keen eye for detail, her prose comes alive in blinding detail which makes for compelling read. The Idiot is a bold, ambitious and cerebral epic about adulthood, innocence and love.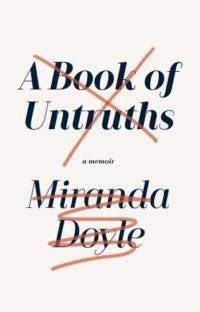 A Book of Untruths by Miranda Doyle
This is the weirdest memoir you'll ever read. We all concoct stories in order to construct a consistent narrative of our life but how much of it is pure fabrication? This book explores that thin line between reality and fiction. With self-deprecating humour and fierce candour, Miranda relates how lies impacted her complicated family and personal life. A Book of Untruths is specially relevant in our age of alternative facts and post -truth. In the writer's own words,"So if truth is beginning to feel as near extinction as the polar bear, and you care about bears then this is the book for you."