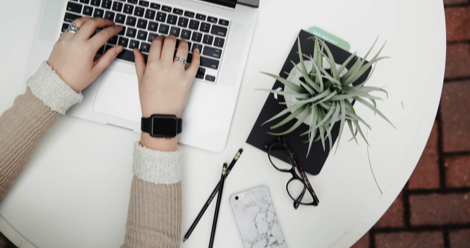 This Riot Recommendation is sponsored by Reedsy.


Self-published books are no different from the ones published by the biggest publishers. Behind every bestselling self-published book, there is a team of professional editors and designers who worked with the author to turn their manuscript into a beautiful book.
This is what Reedsy is all about: giving authors access to the world's best publishing talent. Reedsy's intuitive marketplace allows any author to find the perfect editor, designer or marketer for their book, so that it can stand proudly on the shelves next to the biggest names in their genre.
---
It stands to reason that when authors are given the tools to publish their stories, we all benefit from a wider variety of voices and perspectives. Self-publishing allows writers to take control of their creative work, and share it with readers in search of stories that speak to them. We asked you to tell us your favorite self-published books and you responded. Here are more than 20 of your favorites!
The Secrets Of Islayne by Kari Lynn West
The Duchess War by Courtney Milan
Peshwari Nans: Beyond the Bucket List by MR Stephen Haughan
The Long Way to a Small, Angry Planet by Becky Chambers
The Asylum for Wayward Victorian Girls by Emilie Autumn
Dogs With Bagels by Elena Sandovici
Getting Naked for Money: An Accidental Travel Writer Reveals All by Edie Jarolim
Miss Mezzanine by Mike Smith
The Pecan Man by Cassie Dandridge Sellick
The Martian by Andy Weir
Cherringham: Mystery Shorts series by Matthew Costello and Neil Richards
Inheritance Cycle by Christopher Paolini
The James Potter Series by G. Norman Lippert
Beautiful Chaos by Robert M. Drake
To Redeem a Rake by Christi Caldwell
Making Faces by Amy Harmon
Beneath a Scarlet Sky by Mark Sullivan
A Shade of Vampire by Bella Forrest
Death Becomes Her by Michael Anderle
Maid for the Billionaire by Ruth Cardello
Bloodfire by Helen Harper
The Atlantis Gene by A.G. Riddle
Save
Save
Save
Save
Save