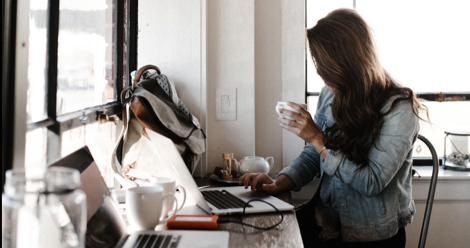 This content contains affiliate links. When you buy through these links, we may earn an affiliate commission.
We are constantly learning and changing as people, but there are definitely times when you take stock of yourself and life and realize there are specific areas that are in need of improvement. While there are plenty of books out there to help you navigate your life, the pickings are slimmer if you're more of a visual learner. I'm hopeful there will be more self-improvement comics and manga readily available in the future, but for now, here are three you can pick up today!
That's right, the book that swept through the world and spurred my friends to go through their possessions is now a manga! The graphic novel follows a fictional character, Chiaki, learning the life-changing magic of tidying up with an illustrated version of Marie Kondo by her side. You learn all of Kondo's ideas and tips to tidying up, including step-by-step comics of the Kondo method of folding clothes. If you're someone who, like me, skipped reading the book when it initially came out, this is a great way to learn about a different approach to decluttering your bookshelves and home.
Whether you are new to adulthood, a person who needs some tricks on how to save money in certain areas, or wondering how to live a general life of frugality, Poorcraft has helpful information for you. The comic is broken down into different chapters (food, fashion, education, housing, etc), so if you're just interested on one area, it's easy to skip to that chapter and just learn what you need to there. Though some panels and pages can feel a little overcrowded with words, I really appreciate the visual aspect of seeing "how to season a cast iron skillet" in a comic. Poorcraft is full of good, practical advice and tips to on how to improve your life AND save money at the same time.
Self-improvement isn't just about the ways you can tangibly change your life, but also about improving your mental health as well. If you're feeling a little frantic and out of sorts with the universe, this comic is a calming way to slow down your thinking, and process through your thoughts and emotions. With illustrated lessons and assignments from the universe, it's a read you'll want take your time with and really allow the meditative nature of the comic to settle in your heart and brain.