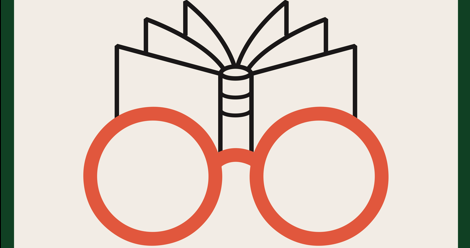 This content contains affiliate links. When you buy through these links, we may earn an affiliate commission.
For more Harry Potter podcasts, check out our list of the 4 Best Harry Potter Podcasts.
"Words are, in my not-so-humble opinion, our most inexhaustible magic." —J.K. Rowling
Vanessa Zoltan and Casper ter Kuile host the wildly popular podcast Harry Potter and the Sacred Text. In it, Zoltan and ter Kuile, both graduates of the Harvard Divinity School, discuss a chapter per episode looking for certain themes. The topics range from "forgiveness" to "masculinity" to "wonder." They share stories of their lives to demonstrate the theme. Each episode uses a religious reading practice, such as lectio divina, havruta or floralegium for a close reading to further explore the chapter. These are practices used by religious scholars searching for meaning in their own sacred texts. I love that the names of the close reading practices sound like Harry Potter spells.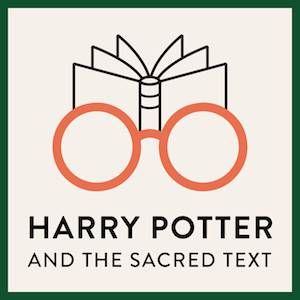 Zoltan and ter Kuile have brought Harry Potter into a new and very welcome light. They play listener messages relating to previous topics and episodes, allowing for a taste of communal discussion of the text. HP and the Sacred Text has listeners of all ages and across the globe. The podcast has found notable traction with listeners excluded by many mainstream religions, such as the LGBTQIA+ community.
Zoltan and ter Kuile release an episode a week during each book's season, one chapter per episode. They have done live shows talking through close readings of Harry Potter. The hosts check in with small episodes when events in the U.S. (such as the Charlottesville Nazis and the 2016 post-election stun week) leave listeners rattled and upset. And, importantly, they model how to listen actively and engage with each other generously. Season 4 (aka Goblet of Fire) started in October.
Sacred Text
People on both sides (religious and non-religious) would be offended to think of Harry Potter as an organized religion. I certainly wouldn't class Harry Potter as a religion and Zoltan and ter Kuile aren't angling it as one. But Zoltan and ter Kuile call the Harry Potter series a "sacred text." They work off of the idea that a text becomes sacred because of the way that readers treat it. It is a text that helps us center ourselves. "Scholars of religion explain that what makes a text sacred is not the text itself, but the community of readers that proclaim it as such."
In an early podcast, Zoltan talks about her use of secular texts as sacred when re-reading Jane Eyre during a rough part of her life. Ter Kuile suggested Harry Potter for close reading, as Bible studies practice. Thus the Harry Potter and the Sacred Text podcast.
Reading Harry Potter has been linked to higher empathy and the series is a comfort read for many people. Ter Kuile and Zoltan selected it because it is so ubiquitous in our culture, especially for young people. The text is treated seriously, but lovingly. It is sacred because we love it.
Harry Potter and the Sacred Text post-2016
2017 has been an emotional struggle and it's not over yet. Harry Potter and the Sacred Text came along, for me, at the perfect time. I binged on it pre-Inauguration Day. A month of listening to the sacred text approach to the first two HP books left me feeling nowhere near as anxious as I thought I would on January 20.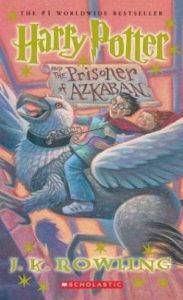 The podcast reminded me of what it is that attracts people to religion, especially in tough times. There is strength in having a text where you can go to find words of encouragement and reminders of how you want to be in the world. I never had that relationship to the Bible, even when I went to church weekly as a child and teenager.
I'm from the Harry Potter generation, kids who grew up with Harry and were about the same age as him as each book came out. Harry Potter gives me that feeling of connection with strangers and helps me see the kinds of traits that I want to exhibit. I want to be as brave as Neville, as self-confident and generous as Luna, as informed and hardworking as Hermione, and a rule-bender when appropriate like McGonagall.
Reading feeds my soul. It refills my well so that I can give in other parts of my life. Reading helps me find the self I want to be.
After the 2016 election, there seems to a strong urge to reinforce group boundaries. With the politically conservative camp clinging hard to the labels of Christianity, it can be easy to forget what it is about religion that sustains people of all faiths and political views. Connection, self, community, support, these are all things that everyone needs, not just religiously minded.
Reading can always offer this to readers. I wonder if this is what we love about reading, that religious magical connection with others and with our self that we find in the text. This is why reading taste is so subjective. The close reading practices that Zoltan and ter Kuile teach can open up any book as a sacred text. All it needs to do is move you and be there for you in times of difficulty.
I've saved up the episodes from The Prisoner of Azkaban (my favorite of the series) for a big listening binge when I feel ready. I want to listen to it when I am emotionally tired and my moral compass is wrung out. When the tax bill goes into effect. When I am looking for a text to refill me and comfort me in my own daily ups and downs, The Sacred Text podcast is waiting.
For, as the great philosopher Joanne Rowling has said, words are magic.