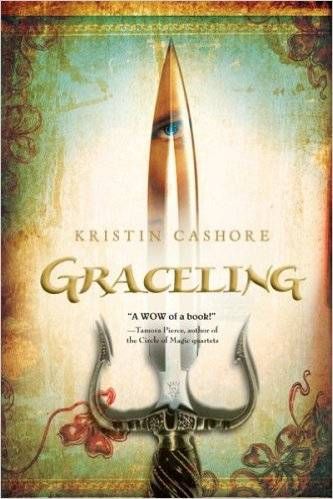 There I was at O'Hare International Airport, 1:30 PM, ready to drop my tush in 18D and fly home. So of course the gate agent announced weather delays. But we could still board any minute now, right? It's the weather. It changes. "If you'd like to leave the gate, just be sure to return by 3:15." Oh. Hmm. Well, then. Time to hit up the airport bookstore…where I had the darnedest time finding any comic books or graphic novels.
While waiting, I actually visited three airport bookstores in Terminal 2's Concourse E. Only one of them had any comics. Those comics? Allie Brosh's Hyperbole and a Half, Jeffrey Brown's Darth Vader and Friends, Liz Climo's Lobster Is the Best Medicine, and Ryan North's
Romeo and/or Juliet. The first three were shelved in the "Humor" section. I don't deny those are funny books. But comic books can evoke laughter and tears. And chills and goosebumps. And gasps of wonderment and sighs of feeling understood and shivers of excitement. The books that make us chuckle are no more or less valuable than other books. My point is that comics come in more than the one flavor (often within the same volume). A traveler looking for a way to pass the time doesn't get the chance to find that out.
I understand that turning a profit while serving a broad demographic in such a small footprint is a major challenge. Airport bookstores are never going to be able to stock the wide variety of literature you might find at a regular bookstore, let alone your local comics shop. However, even just one classic (Sandman, perhaps?) or an omnibus featuring the latest superhero to grace the silver screen would have been a welcome sight between the E2 Starbucks and the E13 Starbucks. Thanks to layovers, delays, and good ol' fashioned boredom, airports create a captive audience in a liminal space conducive to discovery. Absent-minded bookstore browsing may result in a passenger becoming engrossed in Kingdom Come or Persepolis at 30,000 feet. And by the time she reaches her final destination, her impulse buy has revealed a universe which she never knew she wanted to—or even could—dive into. Presto! A lifelong comics reader.
According to Publishers Weekly, airport bookstore sales are on the way up, and employee recommendations have a big influence on customers' purchases. Therefore, I propose the following: should your summer vacation bring you to one of our nation's airports, go to your terminal's bookstore staff and ask, "Where are your graphic novels?" Ask, "Could you please point me towards the comic books?" Ask, "Do you carry Fun Home?" Maybe by next summer we'll all be choosing from a more varied selection while we wait for the go-ahead from air traffic control.
What about you? What titles do you think will captivate a flyer new to the comics medium?