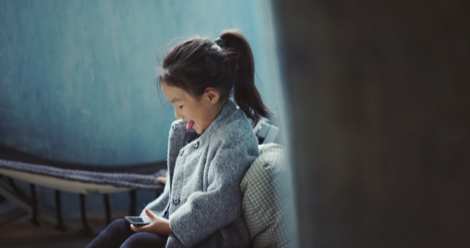 This content contains affiliate links. When you buy through these links, we may earn an affiliate commission.
I recently counted how many times I've moved. The tick marks tallied up to twenty-two: ten cities, seven states, two countries, and one former royal capital of a kingdom. That's a lot of introductions for a painfully shy child. Thankfully, a mixture of waitressing, bartending, and teaching have (mostly) rid me of social anxiety. (Reading in front of crowds still knocks my knees together, skips heartbeats.)
When I was a little introvert, I searched for myself in books. My complicated identity—a mixed daughter to a White mother and Brown father with roots in Hawai'i (but not of Hawaiian blood) with a Hawaiian middle name (a local and family tradition) and a list of ethnicities I still can't recite in entirety—spurred the personal journey. I wanted to define myself, and I believed finding people like me was the first step to understanding.
Here are three childhood reads that made me feel a little seen:
Any installment of The Baby-Sitters Club by Ann M. Martin featuring Claudia Kishi – I was always drawn to Claudia, who is artistic and Asian American (one of the boxes I check). Less fashionable and more bookish than her, the relationship with her grandmother cemented my love. Close with mine, we love kitchen talks, too, but prefer coffee to tea.
Are You There God? It's Me, Margaret. by Judy Blume – I relocated a lot, and the book opens with Margaret, in prayer, confessing worries about a pending move. An introverted, obsessive, nontraditional girl who doesn't have a lot of people to confide in? Margaret, what I would have done to be your BFF.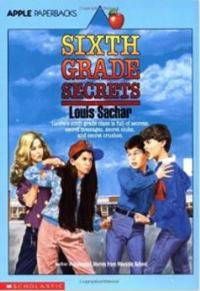 Sixth Grade Secrets by Louis Sachar – I remember this as one of the most reread books of my childhood. Does Pig City mean anything to you? Hello, I love pigs. Like Laura, I'm attached to my long hair, and my father also told me the story about George Washington and the cherry tree in the first grade.
And yet, finding books I almost loved wholeheartedly carved a deep river of dissatisfaction in me. As I grew, I found literature that fleshed me out more and more. In junior high, The Odyssey by Homer. In high school, The Perks of Being a Wallflower by Stephen Chbosky. In college, The House on Mango Street by Sandra Cisñeros. But the little and big differences disconnected me from the stories. I thought my yearning was place-based, but even books set in my archipelago (Name Me Nobody by Lois-Ann Yamanaka and Blue Skin of the Sea by Graham Salisbury) left tiny parts of me feeling unrepresented while still making every reader and writer cell of me ecstatic, proud.
Only finding people somewhat like me led me inward, to writing my own story. Like Toni Morrison states, "If there's a book that you want to read, but it hasn't been written yet, then you must write it." Thank you, queen, for your words and the push. I've subconsciously known that all along, felt my pen drawn to blank paper. After finally drafting a novel manuscript, I find it easy to fall in love with books because I'm no longer walking around with a hole in my chest.