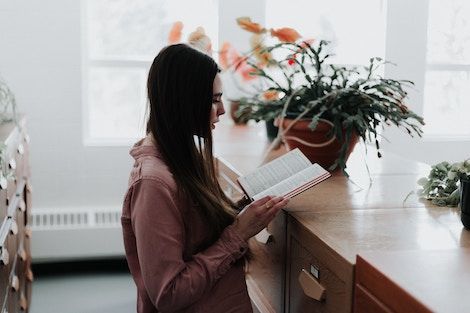 Critical Linking
Scottish Librarian Shares What She's Learned About People Whilst Working At The Library: Critical Linking, May 21, 2019
Sponsored by We Hunt the Flame by Hafsah Faizal and Fierce Reads
---
"There's something almost magical about libraries. Maybe it's the silence or the incredible amount of knowledge, but the place certainly has a special vibe. And most of us spend too little time there to get to the bottom of it. Luckily, a librarian from Scotland named Mel (@grumpwitch) has decided to lift the veil off of these secrets, sharing some of the industry insights that she has learned on the job."
Now this is a hell of a Twitter thread—all the emotions!
---
"When I was a little girl I loved stories about miniature people: first picture books about Tom Thumb and Thumbelina, then mighty Little My from Tove Janson's Moomintroll books, Mistress Masham's Respose by T.H. White, Rumer Godden's The Dolls' House, but above all, The Borrowers series by Mary Norton. The tiny Borrower family lead a secret life inside the walls of old houses, and once discovered, light out into the enormous wilderness of the front yard and the field. I loved The Borrowers beyond all reason."
Give me all the niche book lists!
---
"TBS will now no longer just be comedy-focused. It is expanding into drama and is taking on the long-gestating Snowpiercer from its sibling, TNT, which is also going through a facelift right now.
The futuristic thriller series, starring Daveed Diggs and Jennifer Connelly, will be the first foray into drama for TBS. It has already been renewed for a second season ahead of its season 1 debut, which is now set for Spring 2020."
They had me at Daveed Diggs and Jennifer Connelly—make all the popcorn!