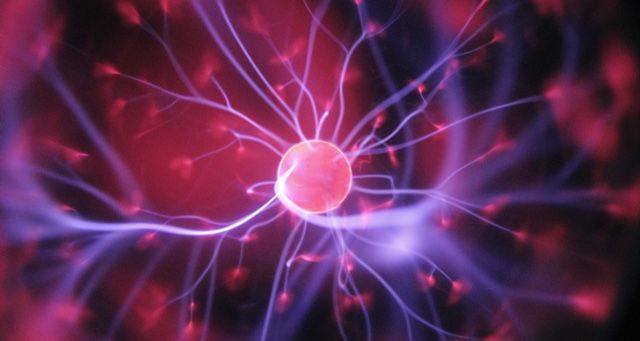 Lists
What to Read for #ScienceSeptember
This content contains affiliate links. When you buy through these links, we may earn an affiliate commission.
I was browsing Instagram one day, probably procrastinating from doing work, and I stumbled upon the hashtag #ScienceSeptember. What is #ScienceSeptember? You find books about science, in any field, you take a picture of them and make a post or story about it on Instagram, tagging it with #ScienceSeptember, and then you use the tag to find others who are participating in it.
I'm a big fan of finding books on Instagram that I normally wouldn't know about or pick out by myself. Of all the social media platforms, IG has turned out to be my favorite. Science is one of my favorite things, and I'm always reading science or medical books, in any genre (although memoir and nonfiction are my favorite). I was pretty psyched to learn about #ScienceSeptember, and even though it went on last year, this was the first time I'd heard of it.
Expanding my reading has been a goal of mine these last few years, and I've found hashtag reading challenges to be fun ways to kickstart a new reading pathway. If you're stuck and can't think of a book (or three) to start your #ScienceSeptember, here are some favorites and ones that are on my radar.
The Undying by Anne Boyer (out 9/17)
This is a memoir of Boyer's experience with triple-negative breast cancer—but if you're looking for a pink-washed, feel-good story, this isn't it. I've read a lot of cancer memoirs: having worked in oncology, it was kind of my thing for a while. This book lays out the brutality of treatment; the social isolation so present in today's world, especially when one is sick; concerns about job and finances; and the experience of illness—especially what is overwhelmingly a gendered illness (breast cancer)—in a digital age. She discusses other artists who wrote about illness, like Audre Lorde and Kathy Acker, the impact to the environment and the body that treatment has, and the limits of language to describe things. It took me a long time to read this one because of how layered it was, and I kept having to stop and put the book down to think about what Boyer put forth. I wrote in the margins, I underlined, and as I read it, I knew that it was like no other cancer memoir I'd ever read.
I really loved this book, maybe because of my past work in psycho-oncology and narrative medicine. I think the language we use when interacting with patients and also with our fellow care providers is important—and Dr. Awdish talks about this in her book. As a young physician, she found herself in the emergency room, nearly hemorrhaging to death and losing her pregnancy. What followed was months and months of recovery, major surgeries, and organ failures—as well as an awakening of how patients are treated and seen by doctors. Now on the other side of the doctor-patient relationship, Awdish started to examine the culture of medicine and doctoring, and how this could be improved.
This is one of my favorite books, and I got to meet Dr. Gawande a few years ago when he did a reading for this book. I'm a big believer in hospice and discussions about dying and death, and this book should be read by everyone, in my opinion. Gawande is a master storyteller, sharing stories from his own life and medical experience, as well as expanding upon current research and findings. He looks at what we're really prioritizing as lives start to wind down, and how what happens isn't always for the best, or what we think it would be. This book is a call for a different way of looking at end-of-life and end-of-life care. (His other books are just as good, too).
As someone who loves science but isn't super familiar with all the different kinds of science, this was really fascinating to read. Angier breaks down various fields of science, including physics, molecular biology, geology, astronomy, and more—in beautiful, dynamic ways. She has a way of making anything interesting, and her writing is fun, accessible, personal, and intellectual, all at the same time. If you're even a little curious about different aspects of science, pick this book up.
If you want to read beyond #ScienceSeptember, try The Body. I am a new reader of Bryson's—I've read two other books of his, and when I heard about this one, knew I had to read this one as well. If you've never read Bryson, you're in for a treat. Each chapter focuses on a different part of the body: the brain, the head, the immune system, the mouth and throat, and so forth, as well as functions like eating, childbirth, and sleep. With Bryson's classic dry wit, he explores these parts of the body, going over the basics, as well as what can go wrong in each area. He brings anatomy and physiology to life in a fun (and funny), easy-to-understand way with this one, and is a must-read for any Bryson fan.
If you liked Mukherjee's The Emperor of all Maladies, pick this book up, too. While this book also provides a history of cancer treatment, it focuses on the relationship between cancer, its treatment, and the immune system. Kinch is a cancer researcher at WashU, and he brings his expertise to this book, discussing what research has found, what research is currently being done, and where this will—and could—take us in the future.
The Price We Pay: What Broke American Health Care—and How to Fix It by Marty Makary (out 9/10)
This isn't science, per se—but it is tangentially related to medicine, so for all intents and purposes, especially in the current political climate, I'm putting this here. This is a fascinating look at people and communities throughout America—Dr. Makary blends reportage, research, and personal anecdotes about how money is really spent in healthcare, how we got to where we are today, and who is affected the most. I just started this one, and I already want to tell everyone to read it.
A good science writer will bring even the most challenging concepts to life; they will make things vivid and easy to understand. Mukherjee excels at this. He combines patient stories, personal stories and observations, and scientific information into wonderful storytelling that is anything but dry and boring. Genetics isn't always the most exciting thing, and even for someone with a science background like myself, it can get confusing and boring—but not with Mukherjee at the helm. Everything he writes, from magazine articles to essays to books, is magic. Hell, I'd read his grocery lists.
---
Are you planning to participate in #ScienceSeptember? What books will you choose? (Tag your posts on IG so I can find them!)