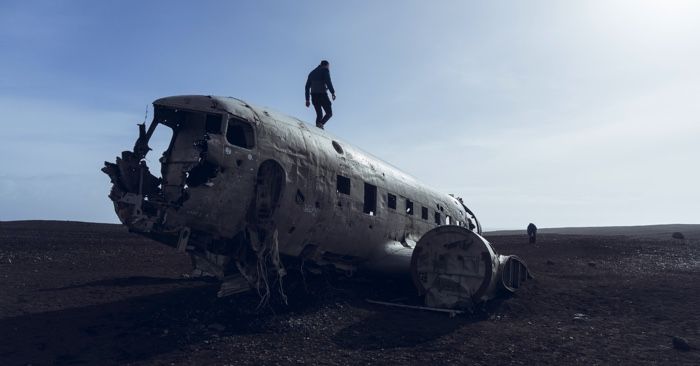 Lists
8 Science Fiction Novels by Authors of Color for the End Times
This content contains affiliate links. When you buy through these links, we may earn an affiliate commission.
Science fiction has a reputation for being disconnected from reality. Some call it "escapism." If that's the case, then how do you make sense of the fact that Amazon sold out of George Orwell's 1984 in the days following Donald Trump's inauguration? In fact, comparisons between our current reality and sci-fi classics like A Brave New World, Fahrenheit 451, and I, Robot have been fairly consistent for the last couple of decades. It turns out sci-fi has a lot to say about this thing we call "reality." More than that, it has a lot to say about social justice in that reality. The result? Sci-fi is enjoying a moment in the sun. This attention seems to have resulted in an acknowledgement that many sci-fi writers imagined the horrors of the future—from Newspeak to Soma—with astounding accuracy.
With a real-life Biff Tannen in the White House and an all-too-real St. Mary's Virus infecting the globe, this is a good time to pay more attention to writers working in the genre today. While sci-fi is a historically white genre, that's been changing in awesome ways. A growing cadre of BIPOC writers are exploding the sci-fi scene. Not only that, they're doing it in a way that sheds some light on real-life social justice issues. Here's a list of eight recent books by U.S. American writers of color to get you started as you wend your way through our current quasi-dystopian reality.
---
There are so many good sci-fi books by writers of color out there. This is just a jumping-off point of books that use various strategies to tackle social justice issues. We live in a world where George Floyd and countless other BIPOC have been murdered by officers of the law, where Native lands and waters continue to be occupied and controlled by settler colonists, and where the Trump administration is moving forward with plans to intern immigrant children in a former WWII Japanese internment camp (and then there's COVID-19). These books ask readers to think deeply about power and injustice. They may be science fiction (an amazing genre in any moment), but when your everyday reality feels like a dystopia, it's probably time to make sure your reading list reflects that.