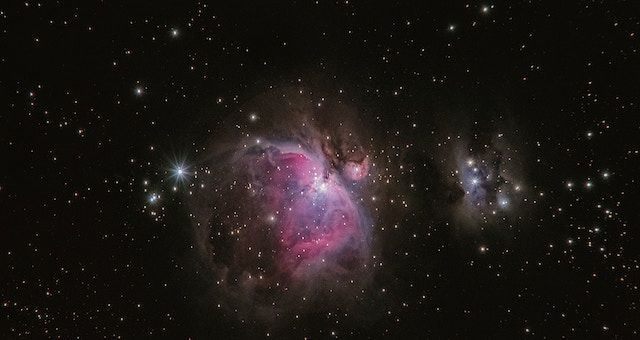 Children's
25 Universe-Expanding Science Fiction Books for Kids
This content contains affiliate links. When you buy through these links, we may earn an affiliate commission.
From time travel to galaxy-spanning journeys to scientific experiments gone interesting, there are so many fun science fiction books for kids to explore! Looking beyond the classics like A Wrinkle in Time and The Giver, these easy science fiction books spanning from picture books to easy readers to middle grade science fiction are sure to capture the imagination of your young reader!
The Best Science Fiction Books for Kids
When Gabe Fuentes inadvertently finds himself Earth's ambassador to an alien race, he also learns of a nefarious plot to destroy his home planet! On top of that, his undocumented parents back home in Minnesota are facing potential deportation, making for two high-stakes "alien" problems that Gabe may be able to solve—if can stay alive long enough! If you like this book, follow it up with Nomad!
This book was the inspiration behind the animated film Home! It is about a young girl named Tip who must write an essay about the true meaning of Smekday—the day commemorating when aliens landed on earth and made everyone relocate to Florida. Doing so requires quite the adventure when she meets an alien on the run while trying to find her mom. Don't miss the sequel, Smek for President!
This delightful graphic novel is about two best friends who live on a research station in deep space. When they genetically engineer a three-headed kitten (Princess Sparkle, Destroyer of Worlds), they're ordered to surrender their pet to a lab…only she escapes, just as the space station starts to go haywire! The girls must band together and find her before the adults do, in order to prove that she's not destroying the ship! You'll want to dd the sequel, Field Trip, to your TBR! It'll be out fall 2019!
This is a sci-fi book with magic, inspired by Korean mythology! Min comes from a long line of fox spirits, but her mother has forbidden her from using fox magic. When her older brother is accused of deserting his fleet, Min runs away off planet to prove her brother's innocence, encountering danger on all sides and having to rely on her wits and magic to find her brother.
When her best friend is kidnapped, Zita immediately leaps to his rescue! Following the doomsday alien cult responsible, she finds herself on a new planet with all sorts of strange inhabitants, and finds herself playing the unexpected role of hero as she completes her mission. Follow it up with two sequels, Legends of Zita the Spacegirl and Return of Zita the Spacegirl!
You've never seen Cinderella like this before! Underwood and Hunt reimagine the fairy tale heroine as a plucky girl with a penchant for mechanics. She's helped by her fairy godrobot so she can attend the ball, but she shines when the prince's ship breaks down along the way and she stops and helps him on his way. This illustrations are vibrant and fun, and the fractured fairy tale format is a great way to introduce little ones to science fiction!
Cousins Otto and Sheed are enjoying summer and their summertime gig as local sleuths way too much for school to start up again. They get their wish for summer to last just a little bit longer when a stranger with the ability to stop time appears in their small town, but they also get sucked into a high-stakes time war that could stop time forever!
This topsy-turvy book is a quick and zany read about two siblings who want milk for breakfast. Their father steps out and takes ages to return, but when he does he spins a wild tale of being abducted by time-traveling aliens, encountering pirates, piranhas, and other mayhem!
Young Cleopatra of ancient Egypt finds a mysterious tablet that allows her to travel forward in the future—the far future!—where she learns of a mysterious prophecy that declares she'll save the galaxy. But since she's just a kid, she'll have to enroll in a special school that will give her the tools she needs to fulfill it—if she can buckle down and learn in time!
Sal is a normal middle schooler, with one exception—he has the ability to rip a hole through the universe to reach across worlds and retrieve items. Sometimes he uses this ability to enact harmless pranks, and sometimes he uses it to visit him mom, who's no longer alive in this world. But when he meets Gabi, student president at his new school, the two team up to wreak some havoc on the universe!
McNamara and Fearing blast a well-known folk tale into outer space! When three little aliens settle down on a new planet, a big bad robot comes along to destroy them! He chases them across the galaxy, until the little aliens come up with the perfect plan to trick him. These illustrations have the bonus of teaching kids about the different planets in our solar system!
Griffin has lived his entire life in a lighthouse on the Oregon coast with his dad. They don't get many visitors, and life is quiet and full of routine. But when Griffin discovers that the lighthouse is actually a portal to other worlds, and his father is sucked into a different world, Griffin sets out to find his dad, no matter the danger!
When Roz, a robot, wakes up in the forest with no memory, she must learn how to survive in the great outdoors without any help. She slowly builds a life for herself, withstanding storms and wild animals. She even begins to befriend the other animal inhabitants. But all the while the question remains—where does she come from? If you like this book, look for the sequel, The Wild Robot Escapes.
When an alien race invades Quirkville, they run rampant, making a mess of everything! Unable to communicate with the aliens, the mayor declares a state of emergency…until a brave little zombie named Reginald discovers that maybe the aliens aren't evil. Maybe they're hungry, and they just speak a different language!
This book is told from the point of view of a kid who is sent to live on an alien planet…only he's considered the alien! His mosquito-like hosts are definitely different, but he can live with them—only the aliens don't seem to want to put up with humans. In order to survive, our protagonist will have to convince the aliens that humans really aren't that different from them.
Ellie really hates change, and just wants things to go back to the way they were before she her goldfish died and her best friend moved away and she had to move up a grade. When a strange, cranky, gawky teenager shows up, he reminds her a lot of her grandpa…but it isn't possible that he actually is Grandpa, right? This is a funny and poignant book about science, immortality, and the inevitability of change! Look for the sequel, The Third Mushroom!
5 Worlds by Mark and Alexis Siegel, Xanthe Bouma, Boya Sun, and Matt Rockefeller
Five worlds are about to be shaken to their cores in this new sci-fi graphic novel adventure series! Three unlikely kids are forced to team up on an epic quest to save the five worlds from extinction, and find magic, adventure, and friendship along the way!
This charming rhyming picture book will appeal to young readers who love silly stories. When aliens come to Earth, it's not to take over—they just want to steal our underpants. They love underwear of all kinds, and they have a grand time discovering all the underpants they can find on Earth.
Finn believes in science, and what is true. What is true: his twin sister died when they were three, and a few months ago, his mom left without warning. But when his grandmother tells him a spectacular truth—the women in his family are time travelers—Finn sets out to see if he can save his mom from being stuck in a time loop!
Henry is an alien who is late, a lot. When he's late one too many times, his teacher wants a really good excuse, or she'll send him to detention—forever! So Henry spins his wild tale, an out of this world adventure that could be true—or just baloney!
When three car-loving friends learn of a competition to determine the best car in the universe, they immediately want to enter—and win the major cash prize that comes with! But transforming their ride into the winning car will take some ingenuity and teamwork! If you like this book, definitely check out the others in the series: Lowriders to the Center of the Earth, and Lowriders Blast to the Past!
Mousetronaut by Mark Kelly and C.F. Payne
Astronaut Mark Kelly has written a picture book about an intrepid little mouse who wants nothing more than to blast off to the stars. He works hard and is chosen for the mission, but when something goes wrong on the day of the launch, only he can save the day!
You would think that living on the moon would be cool, but Dash is just bored. He's too young to go out on the surface of the moon, and the only other kid his age just likes playing virtual reality video games. But when the head scientist on the base dies under mysterious circumstances, Dash doesn't believe its an accident—and he plans on solving the mystery!
Friends D.J. and Gina aren't entirely sure what to make of Hilo, a boy their age who claims to have fallen to Earth from outer space! But if what Hilo is saying is true, what if he isn't the only one to come to Earth? What if a mutant space robot followed him as well? This is the first in a six book series!
Ricky Ricotta is just a small mouse who gets bullied a lot. When an evil scientist creates a giant robot to destroy Ricky's town, he steps in to stop the robot…and they end up becoming friends! Robot helps him defeat the bullies, and Ricky helps Robot turn the tables on his scientist creator! This is another great start to a long series!
---
Looking for more great science fiction books for kids and young adults? We've got 100 YA science fiction books here!