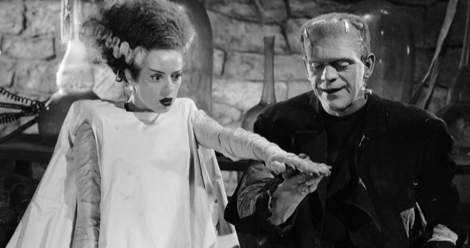 Horror
9 Sci-Fi Horror Books to Challenge and Scare You
This content contains affiliate links. When you buy through these links, we may earn an affiliate commission.
During the dark and stormy summer of 1816, three young adults tried to save their vacation by reading each other scary stories. When they ran out of material, they challenged each other to write their own. What came out of that campy-sounding premise was the very first science fiction novel, Mary Shelley's Frankenstein, or The Modern Prometheus. (The other competitors, both honorable mentions in the contest results, went on to become two of the most famous Romantic poets, Lord Byron and Percy Bysshe Shelley—who was at the time Mary's lover.) Even though that prototype debuted 200 years ago, we have never stopped wanting sci-fi horror books.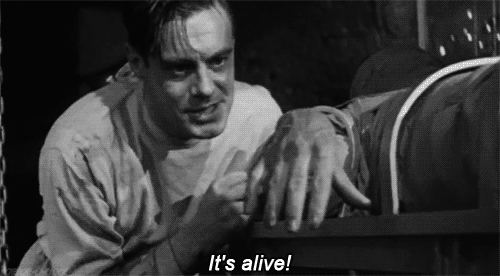 We often forget, because popular culture classifies science fiction and horror as separate genres, that the FIRST sci-fi novel came from a project that was supposed to scare, entertain, and intellectually challenge. Below is a list of scary science fiction that includes the genre mashup's archetypes and the best new sci-fi horror books.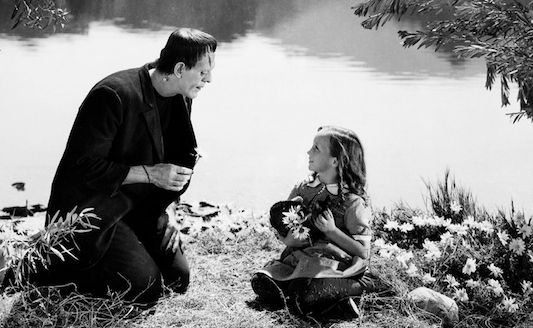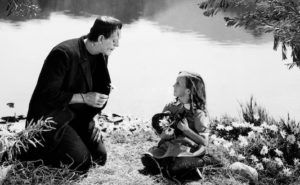 The mad scientist trope arguably started in this novel, and while our culture typically summons the image of Boris Karloff as the Creature when we think of Frankenstein, the real monster comes from Dr. Victor Frankenstein's ambition, his blasphemy, and his inability to control his creation. It's a scary science fiction book because, first, he's able to create life, like God, but at what cost? It makes everyone miserable, including his creation, and once he has succeeded, he cannot undo his accomplishments.
I listened to this book on audio last year. The first time I read it was in high school, and I remember thinking that it was soooo dry—it is Gothic, after all. But this time I realized that not only is the syntax accessible enough to hear without seeing, but its philosophical crisis brought me to tears. It left me not only horrified, but also questioning the altruism of science's goals: SHOULD we know things just to know them?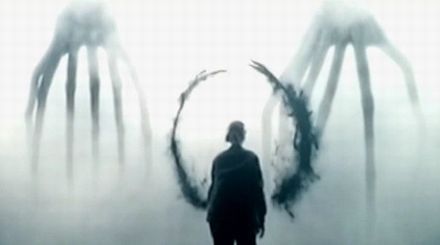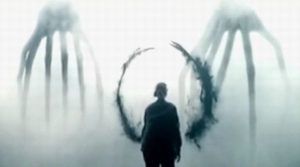 One of the tenets of speculative fiction is that it often deals with other worlds, particularly those in space. In Ted Chiang's novella, Story of Your Life, though, the aliens have come to earth, which is significantly scarier because our protagonists do not know their purpose. To quote H.P. Lovecraft, "The oldest and strongest emotion of mankind is fear, and the oldest and strongest kind of fear is fear of the unknown."
The Story of Your Life deals with the philosophical concepts of language and determinism, as well as the manipulation of time. Its suspense and anticipation develops it into a sci-fi horror book. (This scary science fiction novel was also adapted to Denis Villanueve's film Arrival in 2016, if you're interested in a visual representation of the sci-fi horror book.)
Speaking of novels that play on your fear of the unknown, the monster of Jeff Vandermeer's Annihilation is a total chaotic neutral on the Dungeons & Dragons alignment chart—don't worry, I'm not spoiling it. The premise is that a Shimmer has begun expanding from a National Park, and although several military groups have gone inside, no one has emerged.
There's a definite threat to the life of the individual in Annihilation, but also to humanity as a whole, particularly because the unraveling of the monster's intentions is as ambiguous as those intentions themselves. (Annihilation was also adapted to a film of the same name this year. I definitely recommend seeing it on the big screen. And if you have already seen it, or don't mind the spoilers, check out this other post I wrote on Annihilation, too…see if it messed with your head in the same ways it messed with my head!)
Justin Cronin's sci-fi horror book trilogy's first part is The Passage. It revolves around the disease that evolves its victims into high-powered vampires. Its written in such a way to invoke other post-apocalyptic fiction (like Cormac McCarthy's The Road), but it also deals with full-scale epidemics like our world has seen historically.
This is a scary science fiction novel for the person who loves literary fiction, horror, and speculative fiction: it is equally balanced among the three.
This is one of the only scary science-fiction books I know that gets its premise from the fungal disease that takes over ants' brains. In M.R. Carey's book The Girl with All the Gifts, a similar disease has infected the minds of almost all humankind, and the few exceptions are in the process of making a vaccine…from children who have immunity to it.
Because this dystopia has the gravitas of dealing with children, I think it's one of the best new sci-fi horror books. The Girl with All the Gifts was also recently adapted into a film, and if you want to hear more about the film, check out this podcast episode—full disclosure, I'm talking on that one, too.
Nearly everyone has heard of the Hulu series by the same name, but Margaret Atwood's novel The Handmaid's Tale was its predecessor. Though some would argue that it belongs among fantasy dystopias rather than sci-fi horror books, I think there are two reasons that we can classify it as scary science fiction. First, the manipulations of the technology that our civilization now needs allow for the dystopia to happen. Secondly, we are dealing with another plague: the whole reason that handmaids become necessary is that so much of the population has become barren. Although the readers are not shown exactly how the phenomenon happened, it's a plausible future for us. A very scary one.
Another truly horrifying dystopia is Omar El Akkad's first novel, American War. It's set during the second American Civil War (fifty years in the future), when half of Louisiana is underwater, oil is illegal, and unmanned drones hover over everyone. It utilizes tropes of plague in the form of biological warfare as well as earth science and natural disaster to fit the genre of best new sci-fi horror books.
Kazuo Ishiguro's sci-fi horror novel Never Let Me Go explores the philosophical debate over clones and souls, but told from the perspective of one of the "soulless." It's a science fiction book because the clones are bred so that their organs can be used as transplants for the healthy. It's scary because in this dystopia, the clones are treated as less-than-human even though they think and feel in the same ways that "normal" humans do. Part of the horror in many sci-fi horror books comes from the idea that people can dissociate from one another to forget their own humanity. This one is no exception.
The horror tropes of Never Let Me Go (which is also a film adaptation) deal with plague, mad scientists, and Freud's uncanny doppelgänger, to name a few.
Speaking of doppelgängers, Robert Louis Stevenson's novella, The Strange Case of Dr. Jekyll and Mr. Hyde not only explores that element of Freudian psychology, but also that of the id, ego, and superego. Granted, psychology is a soft science, but why shouldn't this still be considered one of the best scary science-fiction books?
Aside from Freudian psychology, Dr. Jekyll also explores the idea of the evil twin that Claude Levi-Strauss detailed in his anthropological field studies of multiple cultures, Myth and Meaning: Cracking the Code of Culture, and which we still fear to this day.
All things considered, science fiction and horror go hand in hand, and they have since the beginning of the sci-fi genre. Although the they can of course exist separately, there's something so special about when they're together.