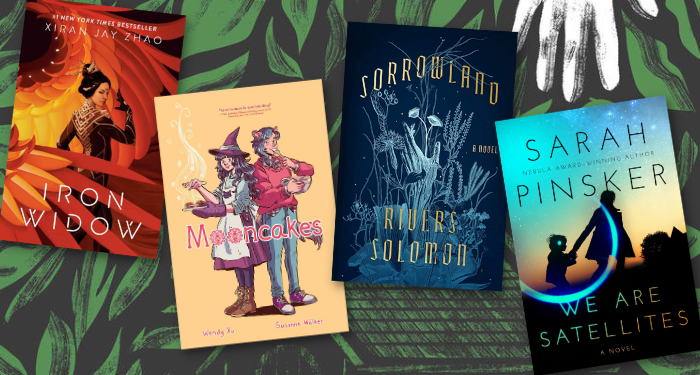 This content contains affiliate links. When you buy through these links, we may earn an affiliate commission.
Disability rep in books is often lacking — and good disability rep, even more so (although I'd like to think that's changing). The topic of disability in sci-fi and fantasy is rich for discussion and critique, especially the ableist tropes of magic/tech "curing" disability or erasing it. Amanda Leduc wrote a book exploring fairy tales and disability titled Disfigured: On Fairy Tales, Disability, and Making Space, in which she looks at how fairy tales have shaped how people think about disability and creates a new way of looking at things.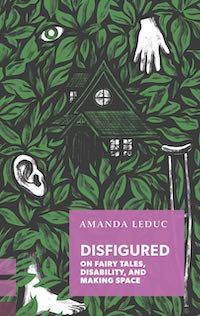 "[We] support and perpetuate a culture where the emphasis is on the cure rather than societal change—where the aim of the narrative is to eradicate the disabled life rather than change the world so that the disabled life can thrive. The stories we tell need to be different," writes Leduc.
This is true even in SFF books — and there are many that do just that, especially by disabled authors who push back against stereotypes and tired tropes, or ableist storylines. Science fiction and fantasy are unique because they invite the imagining of entire new worlds and new concepts. But at the same time, with the technology that we are constantly creating IRL, sometimes these imaginative scenarios or worlds don't seem too far off. SFF provides a way of re-envisioning disability, in the sense of challenging ableism head-on and creating new stories, as Leduc wrote. If you're looking for some great sci-fi and fantasy featuring disabled characters, look no further — I picked nine books for you to escape into this summer.
Pull up a chair, grab a cold beverage, and let's dive into some amazing fantasy reads.
SFF Books With Disabled Main Characters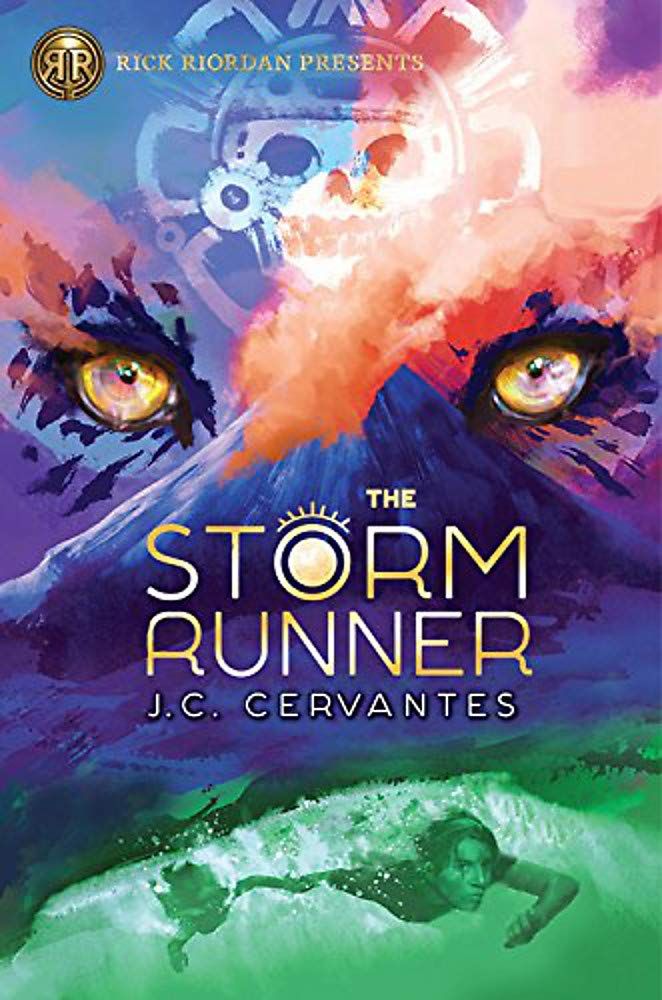 It's no secret that I love the diverse fantasy series in the Rick Riordan imprint, including this one. Zane would much rather hike the dormant volcano near his house than go to school — after all, school is where the kids make fun of him because of his limp. But he doesn't realize the volcano is a portal to another world, and he's part of a Mayan prophecy. A new girl, Brooks, breaks the news to him, and he's not sure whether to believe her or not until he finds himself in the middle of a war of the gods — and one of them turns out to be his father. He needs to become the Storm Runner. But is he ready?
In Huaxia, boys can't wait until they pair up with girls to pilot Chrysalises, which are robots that fight aliens — and no thought is given to the fact that the girls die from mental strain. Zetian becomes a concubine pilot to get vengeance on the pilot responsible for her sister's death, and when she kills him, she realizes she is an Iron Widow — a female pilot that can kill males to power Chrysalises. She loves flying because she has no pain when flying, unlike walking, which is painful because of her "lotus feet" due to her grandmother breaking them when she was younger. Zetian is paired with the strongest male pilot in order to tame her own strength, but she's not giving in so readily.
Mooncakes by Suzanne Walker and Wendy Xu
If you're looking for a cozy comic, look no further. This graphic novel has love, magic, family, witches, and much more. Nova works at her grandmothers' witchy bookshop, and one night she sees her long-lost childhood crush fighting a demon in the woods. Tam is a werewolf and needs help, so the two of them are reunited…along with some rekindled feelings. It's a charming, fun story to read, with queer, Jewish, and disability representation. Nova is hard of hearing (this is how Walker has described Nova, and shares her disability), and her hearing aids are visible in the illustrations. While it's a great read anytime, it's especially wonderful in the fall.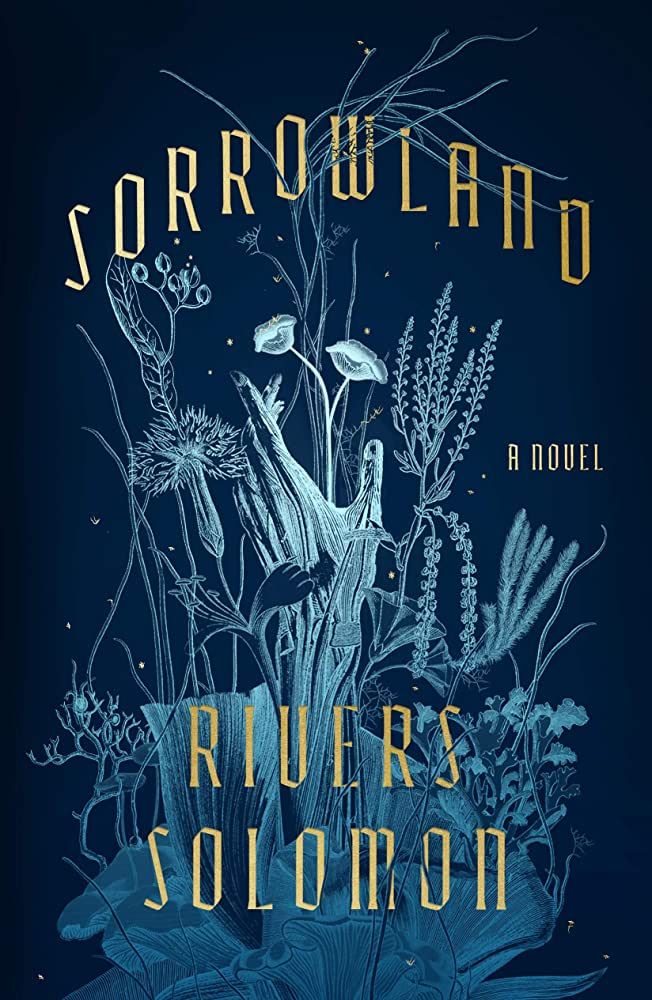 Vern is a Black woman with albinism who is seven months pregnant when she escapes Cainland, the religious compound in which she was raised (and regularly abused) for the woods. She gives birth to twins and plans to raise them away from the outside world. But even in the woods, she's not completely free of the community she escaped. As more and more physical changes and nightmares occur, she decides to leave the forest and find her best friend, who left Cainland years before. But Vern can't hide forever, and eventually, her past catches up and the secrets of the compound will come out. It's a complex, thought-provoking, genre-defying novel that demands a reread once you're finished.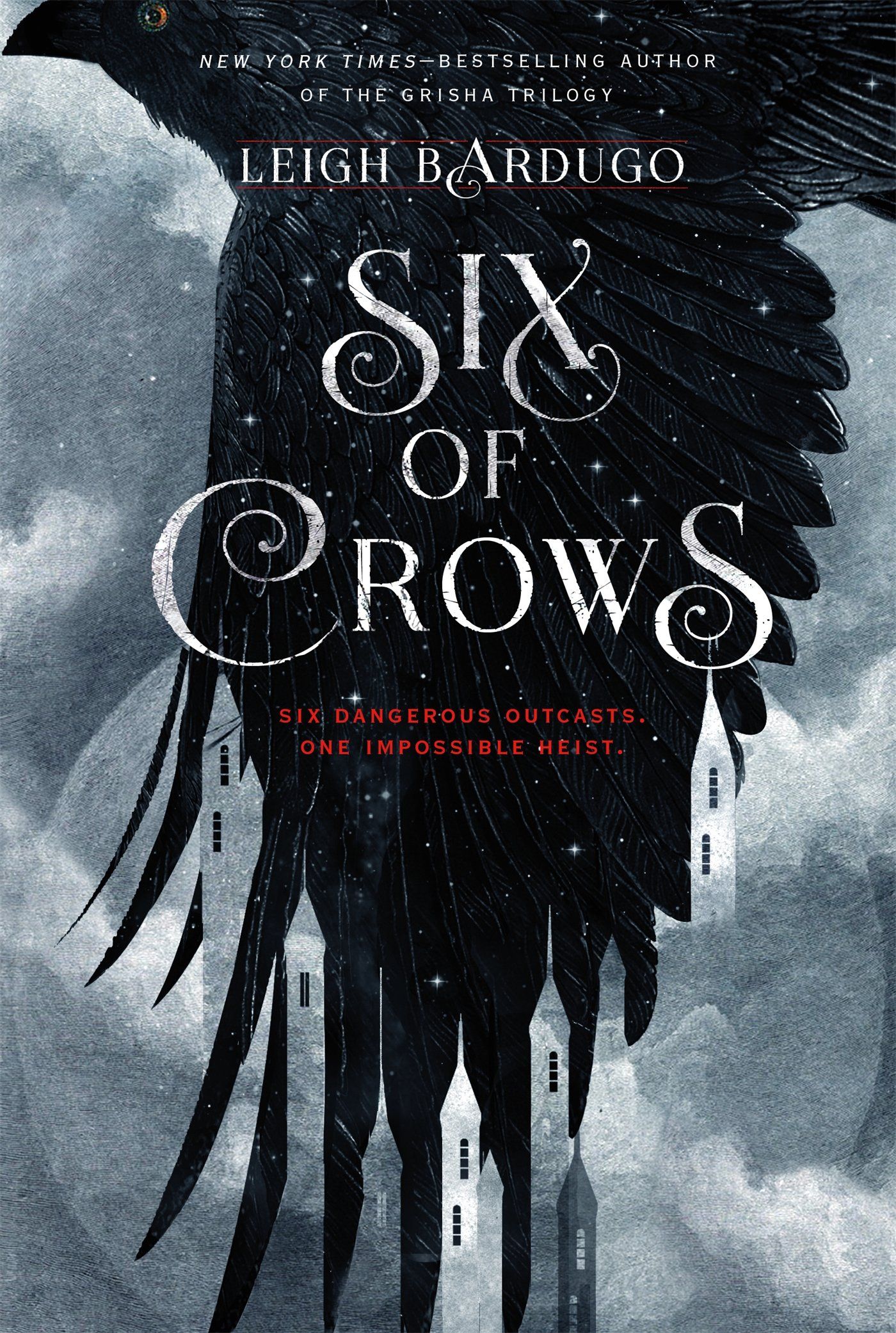 Fantasy, adventure, a great cast of characters with depth — this book has all of that and more. In this first book of a duology, Bardugo brings us into Ketterdam, a busy city full of international trade…and Kaz Brekker. Brekker, who walks with a limp and uses a cane (Bardugo has also talked about her own degenerative bone disease, osteonecrosis, and use of a cane as needed), is a criminal genius who has the opportunity to pull off a heist that would set him up for life, but he needs some help. That's where his crew comes in, all with agendas of their own. Can they manage to pull off the heist?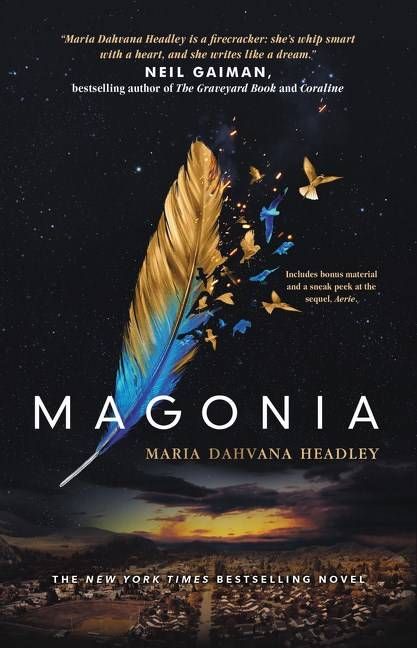 Magonia by Maria Dahvana Headly
Ever since Aza was a baby, she's lived with a rare lung disease that baffles doctors. It makes it hard for her to breathe, speak, and do anything. When she thinks she sees a ship in the sky, her family brushes it off as a hallucination from her medicine — but Aza heard it calling her name. The only one who believes her is Jason, her best friend (and maybe more). When she suddenly finds herself in the world of Magonia, she can finally breathe. There, Aza learns that she is not who she always thought she was, her disease was not what anyone suspected, and war between Earth and Magonia is impending, leaving her with some important decisions to make.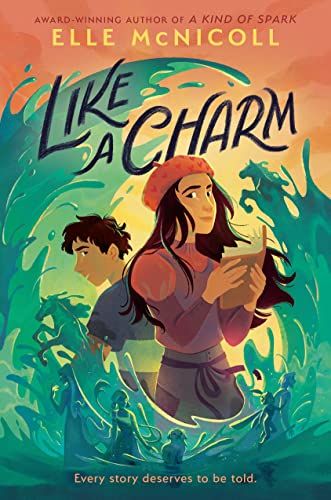 Like a Charm by Elle McNicoll (October 24th)
This doesn't come out until the fall, but I had to add it because I'm so excited. Ramya is dyspraxic, which means she can be uncoordinated at times, and physical activities don't always come as easy to her. (McNicoll is also dyspraxic.) After her grandfather dies, she finds out that she can see magic — which takes her into a world beyond her wildest imagination. But lurking in the magical world are dangerous creatures: sirens. And as the sirens gain more and more power, Ramya finds herself in a position to help save everything, mortal and otherwise.
Unseelie by Ivelisse Housman
Twins Iselia ("Seelie") and Isolde look alike, but Seelie has always known she's different. She was left in the human world by the fae as an Autistic changeling and has never quite fit in, especially when her magic started becoming apparent. The sisters dream of moving their family somewhere where they won't be judged, and so they leave home to find treasure, so they can afford to do so. However, when things go wrong, they find themselves up against a magician, meet some new friends, and discover a mystery in need of solving.
In this sci-fi novel that feels very much like it could be reality any day now, a brain implant called the Pilot is the new thing. It helps give people an edge with schoolwork and work, and as more people get it, those who opt out or aren't able to get it due to certain disabilities are left behind. Val and Julie, along with their kids David and Sophie, are caught in the middle. Sophie is epileptic and can't get a Pilot, but she sees the potential dangers and becomes a central figure of the anti-Pilot movement. Is technology always the answer? What happens when it causes more bad than good?