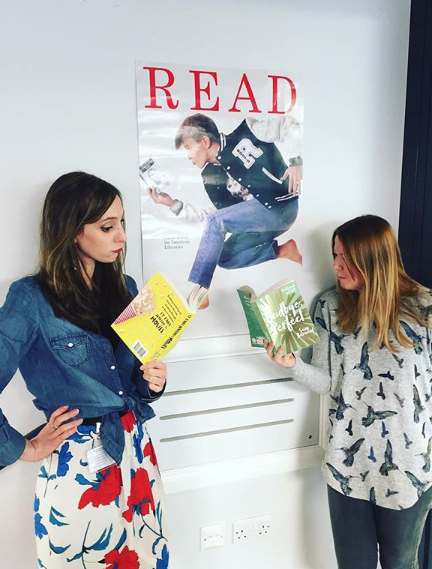 Lists
50 School Libraries to Follow on Instagram
I use Instagram every day to post new books, displays, programs, visitors to the Library and student achievements.
I've posted before on how bookstagramming made me a better librarian.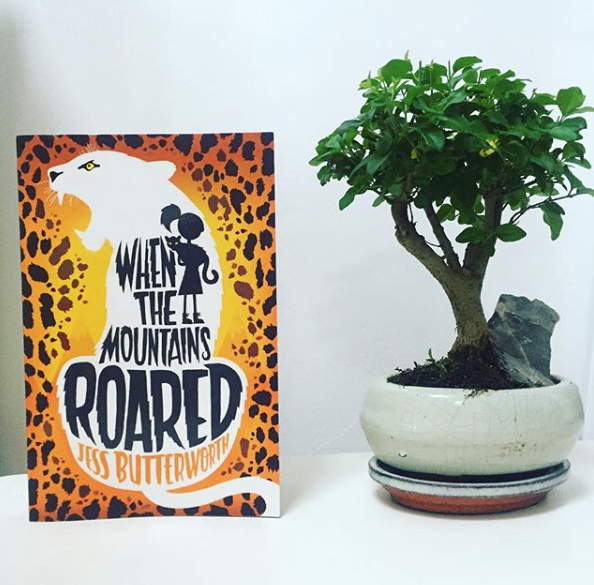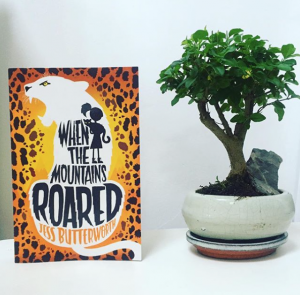 I also use it to discover new ideas. If you work in School Libraries and you're new to Instagram or if you've been wondering where all the cool kids are hanging out, you can follow these hashtags:
#librariesofinstagram
#librarydisplays
#teenlibrarian
#schoollibrarian
I use these all the time to generate ideas and discover new people to follow.
I've been using Instagram for the past two years and really love seeing what great School Libraries are doing all over the world.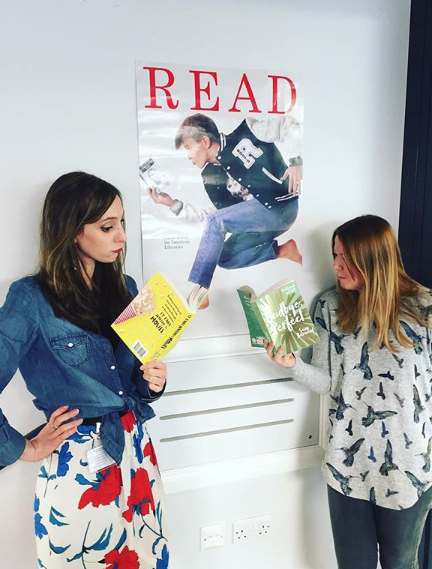 That's why I've collected 50 School Librarians that consistently brighten my Instagram feed on a daily basis. They hail from all over the world and will make a great addition to your "Following" list.
Here they are in alphabetical order of course.
Albany High School @albanyhighlibrary
Amanda Lawrence @dhs_lmc
Arcadia High School Library @aracadiahigh.library
Bannockburn School Library @bannockburn_school_library
Bookmarking Librarian @sarahjbetteridge
Carmel High School Library @carmelhslibrary
Carshalton High School for Girls @chsg_lrc
Chilliwack Middle School Library @lorissereads
Douglas Middle School Library @douglasmslibrary
ESMS Learning Commons @learningcommonsesms
FFCA High School Library @ffcahslibrary
Great Valley School District's High School Library @gvhslibrary
@GwynethJones @thedaringlibrarian
Hampton High School Librarians @crabberlibrary
Harlingen High School Library @south_library
Hillcrest High School @readonthehill
Holly School Library @mrsbrownslibrary
Jackson Jr. High Library @jjhs_library
James Madison Memorial Library @jmmlibrary
Jessica Prosper @the_dancing_librarian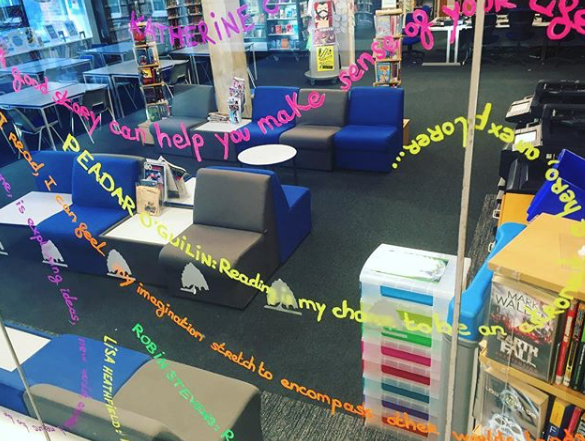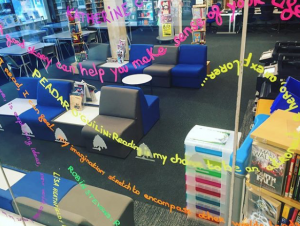 Kerikeri High School Library @kkhslibrary
MC Elementary Library @ninjabookqueen
Michelle Di Giacomo @itsalibrarianlife
Middletown High School Library @mhsknightslibrary
Mrs. Bernardo @hmschoollibrary
Mrs. Otero @pahs_mediacentre
Ms. Benvenga @spartan_library
MSJH Library @msjhlibrary
Norwood Secondary College @norwoodlibrary
Putnam Valley HS Library @pvhslmc
Radford Secondary Library @radford_secondary_library
Red Smith School Library @redsmithlibrary
R.L. Paschal High School Library @paschallibrary
Sacred Heart Cathedral School Library @shcslibrary
Sarah Fitzgerald @gcjhslib
SBHS Library @sbhs_cardinal_library
SHS Titan Library @shs_titanlibrary
Sir Bernard Lovell Academy Library @sbllibrary
South East Junior High School @sejhlibrary
Springdale High School Library @reddoglibrary
Saint Mark's High School @librarysmhs
Stewarts Creek MS Library @scmlibrary
Taipei American School's Middle School Library @tas_ms_library
Teresa Jensen @northcreekhslibrary
THS Library Media Centre @rachels_reads
I'm also going to shamelessly throw in my own Instagram account, @glenthorne_library
If you'd like to add your School Library to the list, add a comment below!