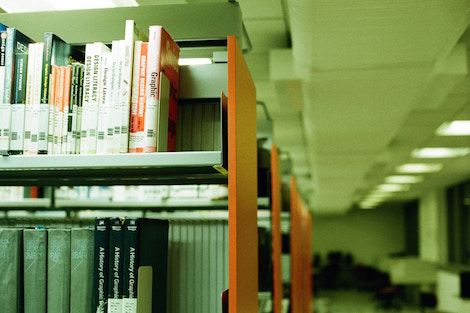 U.S. Public Schools Have Lost 20% Of Their Librarians Since 2000: Critical Linking, May 24, 2018
Today's Critical Linking is sponsored by Fierce Reads.

---
The United States can't afford librarians, according to a new analysis of federal data.
Since 2000, public school districts across the country have lost an average of 20% of librarians and media specialists, the Education Week Research Center has found. During this same time period, student enrollment nationwide increased by 7%.
The shortage in public school librarian employment — which saw the most dramatic drop following the Great Recession of 2008 and hasn't recovered since — has hit districts serving minorities the hardest.
The wrong cuts to be making, especially in a recession. 20% is a huge loss.
____________________
A good beach book has to manage a delicate balancing act: It's got to be engrossing enough to compete with the waves (and keep you awake), but light enough that you can dip in and out of it among trips to the bar or the pool or the slip 'n' slide.
This summer brings an abundance of new releases that fit the bill. From fiction to memoir to history, readers will have their pick of a stellar lineup. But if these books have one thing in common, it's not their content but their outlook: Each will encourage you to change your outlook in dramatic ways—often not for the sunnier.
I'm here for a book list of "beach reads" which are dark.
____________________
Rather than riding around in laundry carts or playing a game on mom or dad's phone, children at the Wash 'n Fold Laundromat, at the Gay Street Plaza, are reading.
Organized almost four years ago, the Laundromat Library League, with 215 volunteers, stocks 64 sites in Pennsylvania, and 112 places in 12 states, with children's books.
My Students
I absolutely love my students. I know a lot of teachers might say this, but I try my best to make sure my students feel loved, cared for, and respected. There are days where my students lift my spirits.
My students put a smile on my face and truly make my days better; they inspire me to be the best teacher I can be.The majority of my kids come from low-income households and are taught at a very young age to be independent. They come from situations that are tragic and heart-breaking. I am astounded and, some days, left in shock by their strength and willingness to show up every single day.
My students are the reason why I enjoy being a teacher!
My Project
My students need to be able to access literature and content that is culturally relevant! Unfortunately, our district and school have yet to revamp curriculum to better suit the needs of our students and community. The texts we are provided with are literally falling apart and held together by duct-tape. When we request to use the library, we are turned away and testing is giving precedence to use the facility. As mentioned, my students and I do not have the income to purchase books whenever we feel like it. Your donation would mean so much more than "just a new book." It give us opportunities; it encourages to continue exploring; it motivates us to become empowered; it shows them that their education is not only important to them but to an entire community, an entire nation, and world. Your donation would be absolutely appreciated and would speak volumes to show students just how loved and important they truly are. Thank you