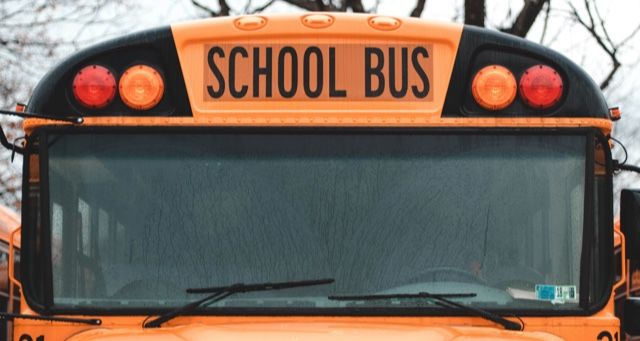 Audiobooks
15 Audiobooks for Those Back To School Drives
This list of audiobooks for back to school is sponsored by hibooks – the club for audiobook lovers.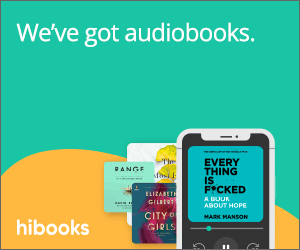 Calling all audiobook nerds! The hibooks club is waiting for you. One membership gets you 1 free book to start and an additional catalog of audiobooks for unlimited listening. After all, we've got audiobooks. You've got ears. It's a perfect match!
---
Summer vacation is officially over. I've always loved the start of the school year, the fresh new discoveries, empty notebooks full of potential, new clothes, and that feeling of excited anticipation. The end of semester stress is far enough away for us to be blissfully unaware of what lies ahead. I think it's the return of the routine for me—there's a sense of security in the structure. I also know how quickly it can become mundane when you're stuck in drop-off and pick-up lines, when you hop from a car to the bus to the cafeteria and back.
This is where the beauty of audiobooks come in. Books that can get us ready for the day, provide a little intrigue, but most importantly show us how to be people in a room full of other nervous and insecure people. How do we be kind? How do we make friends? How can I understand someone I don't know? It's all there. In the literature. Here are 15 audiobooks: some silly, some tear jerkers, some delicious mystery or ghost story; but all good at helping us be good people for the new school year.
Elementary School
Why Mosquitoes Buzz in People's Ears by Verna Aardema narrated by James Earl Jones
This one is a definite throwback to my Reading Rainbow days, but I love this story. An African Folktale about how stories change and evolve from one listener to another, causing confusion and chaos. It's a light hearted and cautionary tale about how our words matter.
Spirit Week Showdown: The Magnificent Mya Tibbs by Crystal Allen, narrated by Sisi A. Johnson
Mya Tibbs is ready for the best week of the entire school year. Spirit Week. When the unthinkable happens—Mya gets paired with the Mean Connie, the class bully, instead of her BFF Naomi—Mya must overcome her anger and make the best out of a frustrating situation. And make some new friends in the process.
A Letter to Amy by Ezra Jack Keats, narrated by Dynan Paschal
The only thing Peter is trying to do is mail an invitation to his birthday party for his friend Amy. Apparently there's nothing simple about mailing a letter and soon Peter begins feeling "all mixed up." He learns that his feelings are reflected in the city around him.
The Day You Begin by Jacqueline Woodson
This is the perfect book for kids starting their school journey. "There will be times when you walk into a room and no one there is quite like you." This book beautifully shows how everyone is different—and that can be scary, but the differences are also the beauty when we share them with each other.
Henry Huggins by Beverly Cleary, narrated by Neil Patrick Harris
I grew up devouring the Ramona books, haven't we all? But here is something a little different and as equally lovely. Here, Henry discovers Ribsy, a lost and hungry dog—and we meet Ramona and Beezus through Henry's perspective. It's a big year for Henry and his friends.
Middle Grade
The Graveyard Book by Neil Gaiman, Narrated with a Full Cast including Derek Jacobi, Claire Corbett, Robert Madge, and others
Nobody "Bod" Owens is a normal boy. Except that he lives in a cemetery. And everyone he knows are ghosts, except for his guardian, who…isn't exactly dead, but isn't alive either. Sure, living in a graveyard can be scary, but what is waiting for Bod outside of the cemetery can be even scarier. Jack, the man that killed Bod's family, is waiting for his opportunity to finish the job. Will Bod be able to live a "normal" life? This is a fun book for older kids—and perfect for the pre-Halloween season.
Aristotle and Dante Discover the Secrets of the Universe by Benjamin Alire Saenz, narrated by Lin-Manuel Miranda
Aristotle and Dante cross paths at the swimming pool. At first that seems as if that's all they have in common. Aristotle's an angry teen with a brother in prison. Dante seems to be a know-it-all nerd with a highly unusual way of seeing the world. How do these two people become life long friends? How does their relationship show each of them who they want to be in this life?
Ghost by Jason Reynolds, narrated by Guy Lockard
Ghost wants to be the fastest runner on his track team. He has the natural talent, but no real training. He and his teammates Lu, Patina, and Sunny are chosen for an elite middle school track team—a team that can get them to the Junior Olympics, if they can stay on track. To do so, Ghost must face his life off the track if he is going to be a helpful teammate and winning runner.
The Dare: Friends, Family, and Other Eyrie Mysteries by Cynthia Liu, narrated by Emma Lysy
Paris Pan is 12 and has just moved to a small town where she has a real shot at making new friends. However, before that happens, she must take the dare, something that caused a girl to disappear on the property where Paris now lives. On top of that, Paris has to deal with playing basketball against her will, cope with a family crisis, not to mention ending a crush on a boy who is "less than desirable."
I Can Make This Promise by Cynthia Day, narrated by Kyla Garcia
Edie knew that her mother was adopted by a white couple. That is all the information that she has of her Native American identity. Until one day, while looking through the attic, she finds a box of letters signed "Love, Edith." This starts Edie on a journey to find the author of these letters, to open up the secrets of her family and her heritage, and to answer the lingering questions that she's had her entire life.
High School
Dear Haiti, Love Alaine by Miaka Moulite and Maritza Moulite, narrated by Bahini Turpin
What can send a 17-year-old to Haiti for two months to write a report on the culture and people? The answer, the worst presentation disaster in school history. Alaine is suspended for it and is sent off for some cultural education. In the meantime, she reconnects to her family in ways that she only wished, finds more about her personal family history, and finds a love for a home she never knew before.
Love from A to Z by S. K. Ali, narrated by S. K. Ali, Priya Ayyar, and Tim Chiou
Zayneb is the only Muslim in her class—and her teacher is outright Islamaphobic. Of course, confronting him only makes matters worse and gets her sent to her aunt's house in Doha. Adam just got diagnosed with MS—so he is quitting school to make as many memories for his sister as he can. Then one day their paths cross, and the things they're holding in may come out.
Academic Curveball by James D. Cudney narrated by Tanner De Burne
Professor Amy Monroe is dead. Someone killed her—but no one knows who. Kellan Arwick and his family have a connection to Professor Monroe, so it's going to be difficult to keep his nose down and out of the way. Soon mysterious donations flood the campus athletic program, random blogs keep popping up against Kellan's father, and someone is messing with student's grades. Can Kellen solve the mystery before his college career (and his life) is ruined forever?
The Downstairs Girl by Stacy Lee, narrated by Emily Woo Zellar
Seventeen-year-old Jo Kuan is a lady's maid to the daughter of one of the wealthiest men in Atlanta. It's a cruel job, but it pays the bills. By night, Jo writes an advice column, "Dear Miss Sweetie," for the genteel Southern Lady publication. When she starts writing against fixed notions of gender and race in her column, people get angry. Really angry. Is she ready to step out of the shadows and live in the light finally? Or will this trial push her deeper into the darkness?
G'Morning, G'Night by Lin-Manuel Miranda
Sometimes we really need someone to tell us that we're okay. Or that we're worth it. Or that hey, the day sucked, but you're still here, Congrats! This book of little poems are the affirmations we all need to hear in our hard culture. Hey, kid. You've got this—and this book is over here cheering you on.