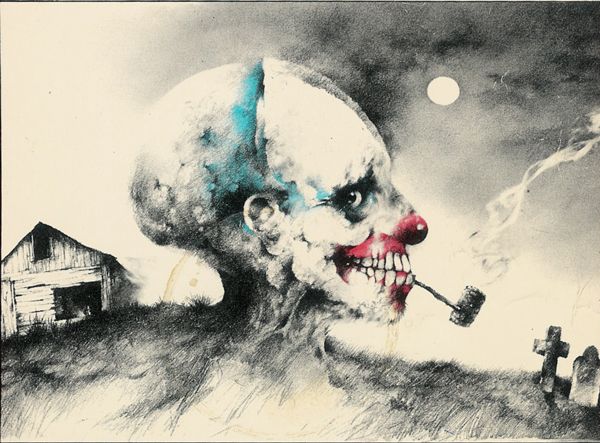 Horror
4 SCARY STORIES TO TELL IN THE DARK Teasers That Will Keep You Up All Night
This content contains affiliate links. When you buy through these links, we may earn an affiliate commission.
Guillermo del Toro brought some spooky energy to last night's Super Bowl with the premiere of not just one, but four teaser trailers for the upcoming adaptation of Scary Stories to Tell in the Dark!
The horror series is a beloved one for tons of kids in my generation, and I'm definitely not the only one who still has visceral memories of being frightened by its original illustrations, even while reading the books in a brightly lit classroom. When news of del Toro's production first broke on social media, fans speculated which of the original stories would make it onto the screen and in what style. Today, we've got some answers.
"The Big Toe" was the first trailer to drop, and the rasping voice was at once a childhood nightmare come to life and a pretty amazing way to kick off excitement for the movie.
"The Jangly Man" isn't an original story from the books, but that sudden silence before the aforementioned character's entrance has me feeling like it's gonna fit right in with our favourite creepy tales.
Del Toro hinted at this next trailer a few minutes before it dropped, with the delightfully macabre original illustration of the Pale Lady, star of "The Dream." She was the image that stayed with me as I tried to sleep last night—lucky thing I can't remember any dreams!
And if there's one thing that unites us all in both nostalgia and horror, it's the fear of tiny creatures crawling out of a stress breakout, so of course del Toro and his team had to wrap up the night with a look at "The Red Spot" and that tiny spider leg waving goodbye to our ability to sleep comfortably for the foreseeable future.
Scary Stories to Tell in the Dark is directed by André Øvredal, with a screenplay by Guillermo del Toro, and it hits theatres in August. Now if you'll excuse me, I'll be alternating a reread of all the Scary Stories books with copious amounts of Disney movies.