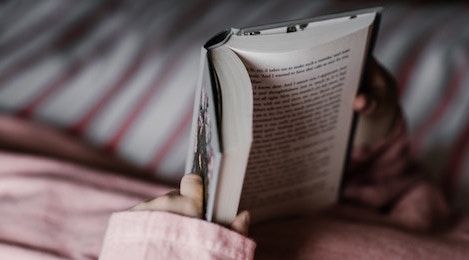 Children's
28 Of The Absolute Spookiest Scary Books For Kids And Teens
This content contains affiliate links. When you buy through these links, we may earn an affiliate commission.
Many children love to be scared, whether that's telling scary stories, searching for monsters under the bed, or physical thrill seeking. So here are some scary books for kids to frighten your willing offspring and excite their dark imaginations.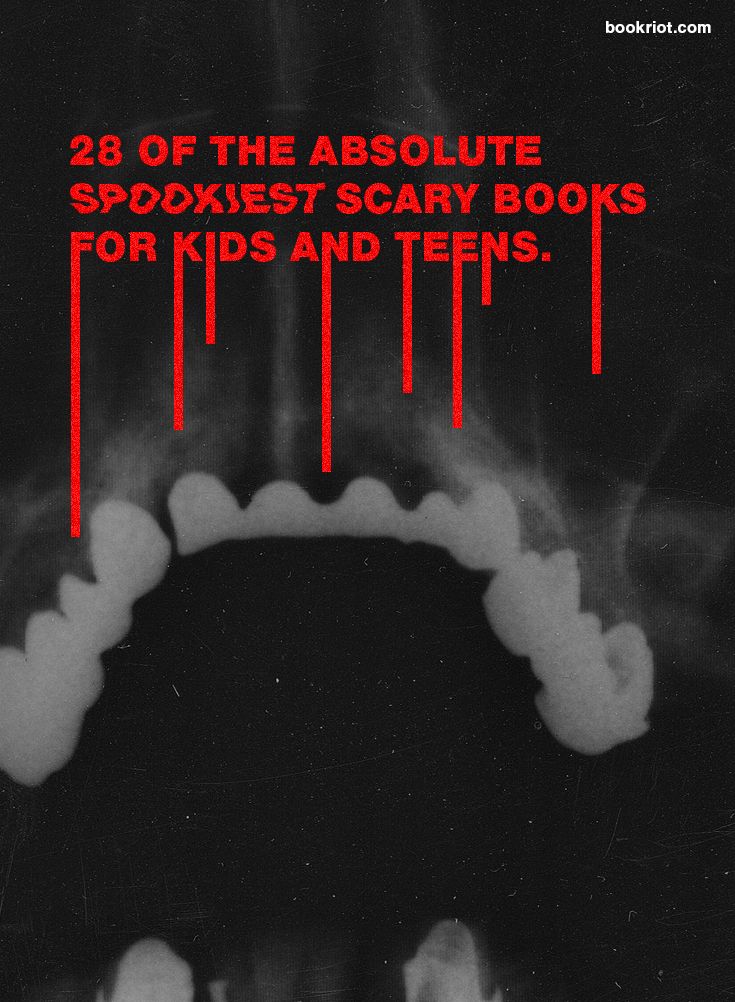 scary books for kids who like Picture Books*
The Call of Cthulhu (For Beginning Readers) by R.J. Ivankovic
This delightful parody is the Lovecraft/Dr Seuss mash up you didn't know you[r child] needed.
Dhegdheer: A Scary Somali Folktale by Marian A. Hassan
From the Somali Bilingual Book Project, this is a hair-raising tale of a monster who gobbles up everyone who crosses her path.
At the edge of town lives a girl witch who needs to rid her house of its spooky ghost problem in this sweet story.
In this lift-the-flap book, a boy wakes from his sleep in a haunted mansion to a voice saying, "When I get you I'm going to eat you."
This girl isn't scared of anything but she needs sleep but the monsters won't let her. How will she get the monsters to leave her alone?
Nightlights by Lorena Alverez Gomez
A little girl creates creatures from the stars she catches. When a new girl arrives at school things take a far more sinister turn.
What's the best way to help a skeleton get over their hiccups? This book may be useful for anyone who's scared of hiccups.
After some stormy mishaps, a witch makes new friends. But is there room on the broom for them all?
A girl hears snarling wolves in the walls of her house. If the wolves ever get out of the walls, the real trouble will begin.
scary books for kids who read Middle Grade
The Home is not what it appears. Children go in but come out different. Or not at all. And now they're going missing.
A collection of spine-tingling stories inspired by African American history, folklore, and the mystery of nightfall.
The children love playing with their dolls together. But then they start being haunted by a china doll who claims to be made from a murdered girl.
Bone-chilling tales of the most dangerous beasts of American folklore. There are creatures dwelling in these deep dark woods.
Goosebumps series by R.L. Stine
The Goosebumps series are classics of kids' horror. My wife "recommends" The Haunted Mask: it scared aer so much ae never read another Goosebumps.
Goth Girl and the Ghost of a mouse by Chris Riddell
The Goth Girl series is a whimsical pun-filled take on the classic Gothic ghost story. The ghost of a mouse leads a girl into solving the mystery of her haunted home.
A boy is brought up by ghosts in a graveyard. The boy can't leave the graveyard without being attacked by the man who killed his family. The Graveyard Book has been adapted into in a graphic novel. Coraline by the same author is another fantastic scary book for kids.
Hoodoo by Ronald L. Smith
A boy born into a Hoodoo-practicing family can't perform magic. But now he must learn fast, as a stranger with black magic has come to town looking for him.
A boy lives in a house haunted by secrets. Centuries before, two slaves and an abolitionist had been murdered there. Their ghosts now walk the rooms.
This girl doesn't believe in Jumbies until a witch starts trying to claim her island for them. Now she must use ancient magic to save her home.
A middle schooler finds herself needing to solve the mystery of her new haunted house to save her little brother.
A girl is fated to wash the bodies of the dead and prepare their souls. But her hands are turning to silver and soon her world will be turned upside down.
The boys are playing baseball the day the apocalypse starts with flesh-eating zombie cows. Armed with their baseball bats, they investigate the cause.
A beautifully-illustrated collection of spine-tingling ghostly tales both original and traditional.
scary books for kids who like Middle-Grade Comics
Being the new kid in school is bad enough without having to live with your great-uncle in a spooky mansion with strange things lurking under the bed.
Somewhere between a picture book and a graphic novel, this is a retelling of a dark Inuit legend. The book is also available in Inuktitut.
There's a mystery to solve in the most prestigious school in Gotham City. There are terrifying ghosts, bizarre rituals, and unexplained fears.
Lenore by Roman Dirge
The world of a dead girl includes cannibals, clockwork monsters, cursed vampire dolls, and taxidermied friends.
Macabre journeys into the eerie abyss. Take a walk into the woods and see what awaits you there.
---
For more scary books for kids check out Dark Board-Books; Diverse Spooky Reads for Kids; The Importance of Creepy Kids Books; Stories for Morbid Kids; Scariest Middle-grade Books; and Scariest YA Books.
*Probably suitable for preschoolers but maybe read first to judge for your own child.