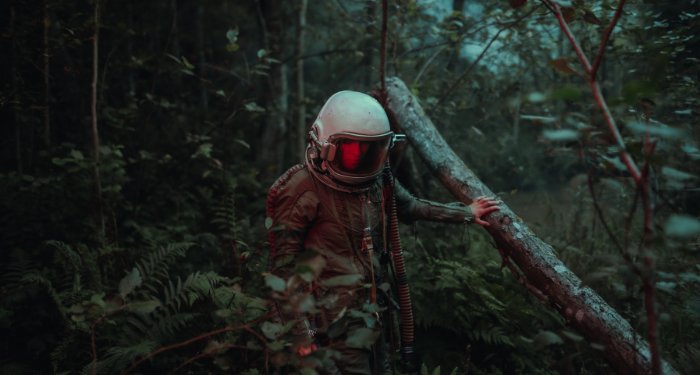 Quizzes
Quiz: Can You Match the Sci-Fi Opening Line To Its Novel?
This content contains affiliate links. When you buy through these links, we may earn an affiliate commission.
You may think you know books, but how well do you know opening lines? Everyone knows they're incredible important. An opening line or first paragraph can make or break a story, determining if a reader will even give it a chance. But just how memorable are some of the greatest sci-fi opening lines? And just how well do you remember them? From classics you read in school to contemporary favorites, these sci-fi opening lines will test your knowledge — and memory — of the genre in a new way.
We've tested your knowledge with fantasy openers before, but now it's time for science fiction books to get their due. I tried to be as comprehensive and wide-ranging as possible when picking books to include, because I don't want any sci-fi fans to feel helmed in. We've got sci-fi classics and newer releases, plus hard and soft science fiction, as well as books that some people might consider closer to the speculative sci-fi realm. Which does mean any of you sci-fi readers who tend to stick to a certain niche may find yourselves stumped. But, hey, that's just a good excuse to expand your science fiction horizons!
So, science fiction fans, are you prepared? Come in and test your knowledge. Because you may know what happens in the story, but do you know the opening line?
I've listed the answers below for anyone interested in the full list of books included on the quiz. The titles are listed in alphabetical order, though, and are therefore not the same as the quiz. Still, wait until after you've completed the quiz to read through them or you'll have an unfair advantage. No cheating!
Seriously.
Yes, really. I'm not kidding around about this. Have you already taken the quiz and gotten your results?
This is on the honor system. I'm trusting you.
Frankenstein by Mary Shelley
Fahrenheit 451 by Ray Bradbury
Far From the Light of Heaven by Tade Thompson
Finna by Nino Cipri
Goldilocks by Laura Lam
The Hitchhiker's Guide to the Galaxy by Douglas Adams
Hyperion by Dan Simmons
Klara and the Sun by Kazuo Ishiguro
Launch Something! by Bae Myung-hoon
The Left Hand of Darkness by Ursula K Le Guin
Neuromancer by William Gibson
Old Man's War by John Scalzi
Robopocalypse by Daniel H Wilson
Space Opera by Catherynne M. Valente
The Seep by Chana Porter
Several People Are Typing by Calvin Kasulke
Tell the Machine Goodnight by Katie Williams
This is How You Lose the Time War by Amal El-Mohtar and Max Gladstone
An Unkindness of Ghosts by Rivers Solomon
Vagabonds by Hao Jingfang
We by Yevgeny Zamyatin
We Have Always Been Here by Lena Nguyen
Test your knowledge of opening lines further with these other opening line quizzes: