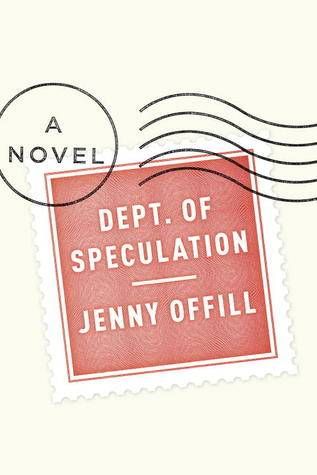 Fiction
Save Your Gift Cards: A Guide to Early 2014
Santa hasn't squeezed his fat ass down my chimney yet, but some kind friends have already blessed me with bookish gift cards (thanks for not signing me up for the Jelly of the Month Club, y'all!). I was really excited about catching up on Book Riot's Best of 2013 since gift cards burn a hole in my pocket. Then I fell down the bookternet rabbit hole and found all kinds of good stuff being born in early 2014. I think I'll be holding my cards for a little while.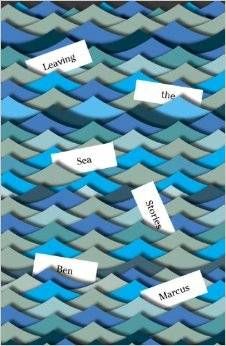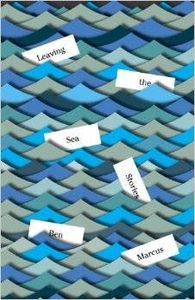 Leaving the Sea by Ben Marcus (Knopf, January 7th)
Ben Marcus always has the COOLEST book covers. I've been a fan of his writing for years because it's innovative, pushes boundaries, and is unique. He's not for everyone, but I'm really looking forward to his new short story collection.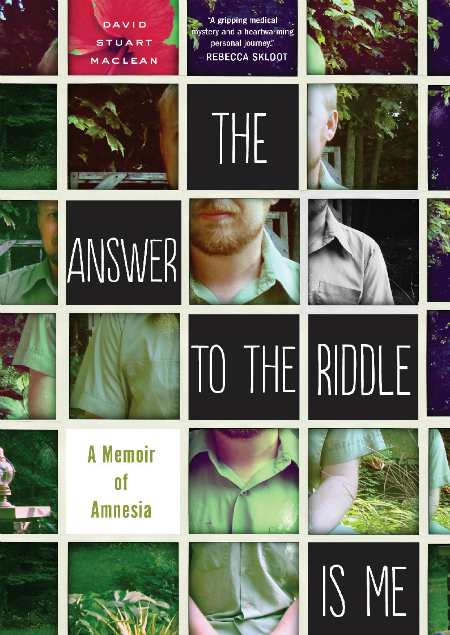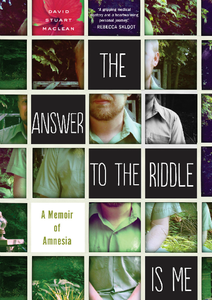 The Answer to the Riddle is Me by David Stuart MacLean (Houghton Mifflin Harcourt, January 14th)
On October 17, 2002, David MacLean "woke up" on a train platform in India with no idea who he was or why he was there. No money. No passport. No identity.Taken to a mental hospital by the police, MacLean then started to hallucinate so severely he had to be tied down. Soon he could remember song lyrics, but not his family, his friends, or the woman he was told he loved. All of these symptoms, it turned out, were the result of the commonly prescribed malarial medication he had been taking. Upon his return to the States, he struggled to piece together the fragments of his former life in a harrowing, absurd, and unforgettable journey back to himself.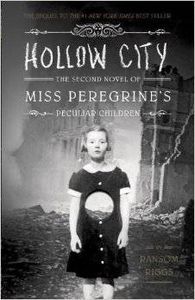 Hollow City: The Second Novel of Miss Peregrine's Peculiar Children by Ransom Riggs (Quirk Books, January 14th)
I don't know that I even need to say anything about Hollow City. Having escaped Miss Peregrine's island by the skin of their teeth, Jacob and his new friends must journey to London, the peculiar capital of the world. Along the way, they encounter new allies, a menagerie of peculiar animals, and other unexpected surprises. The book has dozens of newly discovered vintage photographs, which I'm sure will give me nightmares for the next six months.
Kids These Days by Drew Perry (Algonquin Books, January 14th)
I loved This is Just Exactly Like You so I can't wait to read what Perry comes up with next. Kids These Days takes aim at the two sides of impending fatherhood – abject terror and unconditional love. FUN!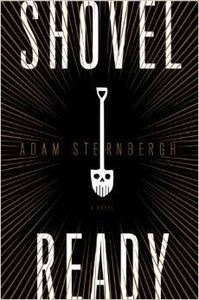 Shovel Ready by Adam Sternbergh (Crown, January 14th)
Shovel Ready is billed as "an addictive genre-blend of a thriller: the immersive sci-fi of Ernest Cline; the hard-boiled rhythms of Don Winslow; the fearless bravado of Chuck Palahniuk; and the classic noir of James M. Cain." Um… yes please? While researching this post, I learned that Denzel Washington has signed on to star in the movie version. Not too shabby.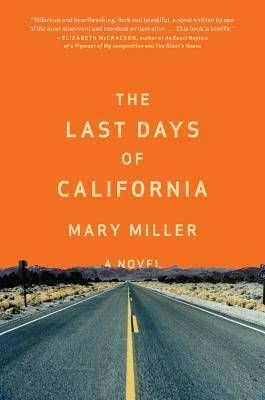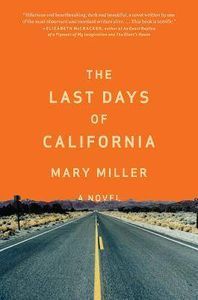 The Last Days of California by Mary Miller (Liveright, January 20th)
I've already read this book once and I want to read it again. I loved it that hard. Fourteen year old Jess is waiting for the Second Coming. Her cray evangelical father (who may need to be cured off The Turkey) packs up the whole family and drives from Al-o-bama to California. With her long-suffering mother and rebellious (and secretly pregnant) sister, Jess hands out tracts to nonbelievers at every rest stop, Waffle House, and gas station along the way. Her belief starts to fray, and her teenage myopia evolves into awareness about her fracturing family. It's good. It's good.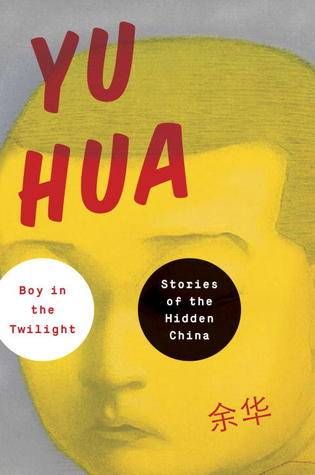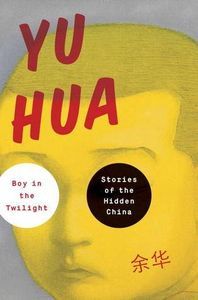 Boy in the Twilight: Stories of Hidden China by Yu Hua (Pantheon, January 21st)
SHORT STORIES! Taken together, these stories form a timely snapshot of a nation lit with the deep feeling and ready humor that characterize its people. Pretty excited about this. Yu Hua is a huge deal in China, and I can see Boy in the Twilight bringing some more fans to the yard.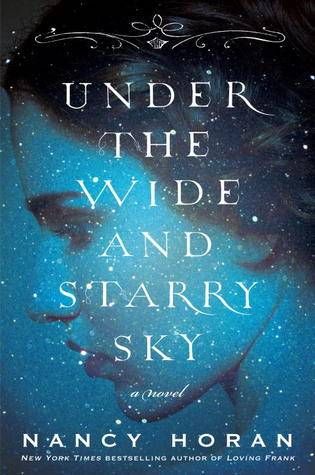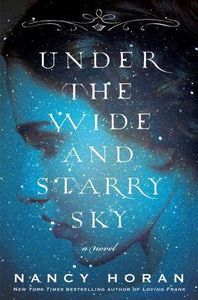 Under the Wide and Starry Sky by Nancy Horan (Ballantine, January 21st)
Nancy Horan wrote Loving Frank (which was huge) about Frank Lloyd Wright and his married lovah Mamah Cheney. Now she's tackling the love affair of Scottish literary giant Robert Louis Stevenson and American divorcee Fanny Van de Grift Osbourne. They meet in rural France in 1875, when Fanny, having run away from her philandering husband back in California, takes refuge there with her children. Stevenson too is escaping from his life, running from family pressure to become a lawyer. And so begins a turbulent love affair that will last two decades and span the world.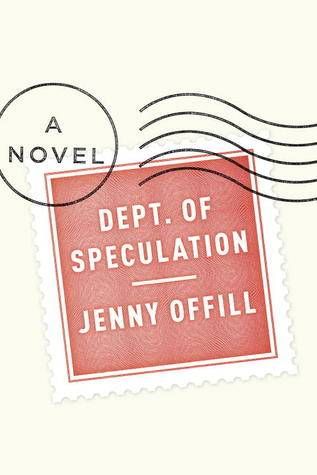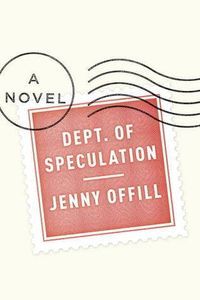 Dept. of Speculation by Jenny Offill (Knopf, January 28th)
I read this book over the summer and wanted to name it as one of my favorite books of 2013, but it ain't out yet. Holy shit, where's the Tylenol you guys? I felt like I jumped out of an airplane, didn't really care if I had a parachute, and just kept going until I hit the ground. Seriously, it's been six months and I'm still thinking about this book. It's smart, it's very different, and it WILL be a best book of 2014.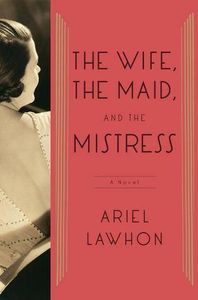 The Wife, the Maid, and the Mistress by Ariel Lawhon (Doubleday, January 28th)
I had a slight crush on the Jazz Age this year, so I'm really looking forward to Lawhon's debut about the disappearance of Justice Joseph Crater in 1930, told from the perspective of the three women who knew him best. Mystery, scandal, Jazz Age, New York, whiskey…
This Dark Road to Mercy by Wiley Cash (William Morrow, January 28th)
I LOVED Cash's debut A Land More Kind Than Home, so I'm really looking forward to what he has in store for his second novel. Sisters Easter and Ruby are kidnapped by their no-good daddy, Wade, a former minor league baseball player. Wade takes off with a wad of cash, and there are some seriously bad dudes looking for him.
Wiley Cash has the best book titles, amirite?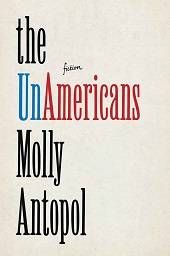 The UnAmericans by Molly Antopol (W.W. Norton & Company, February 3rd)
I have heard so much about Antopol's debut collection of stories that I really wish I could get in a DeLorean, set it to February 3rd, gun it to 88, and read it. She received the National Book Foundation's 5 Under 35 award, which means we can anticipate good things to come from Antopol.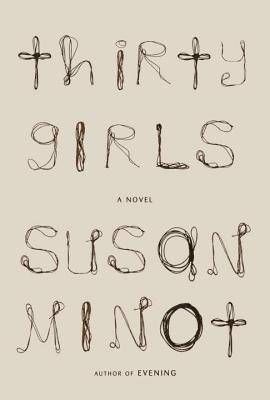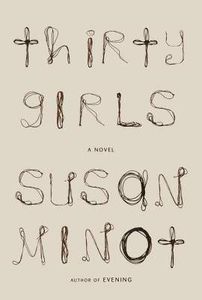 Thirty Girls by Susan Minot (Knopf, February 11th)
I'm reading Thirty Girls right now and it is absolutely killing me. I love African literature and while Susan Minot is a native Bostonian, Thirty Girls will be savored by fans of the genre. Told from the perspective of Esther, a Ugandan teenager abducted by the Lord's Resistance Army, and Jane, an American journalist hoping to give a voice to children like Esther, it creates a gut wrenching juxtaposition of first and third world problems. Hashtag read this book.
What books will you save your gift cards for?
_________________________
Sign up for our newsletter to have the best of Book Riot delivered straight to your inbox every week. No spam. We promise.
To keep up with Book Riot on a daily basis, follow us on Twitter, like us on Facebook, , and subscribe to the Book Riot podcast in iTunes or via RSS. So much bookish goodness–all day, every day.