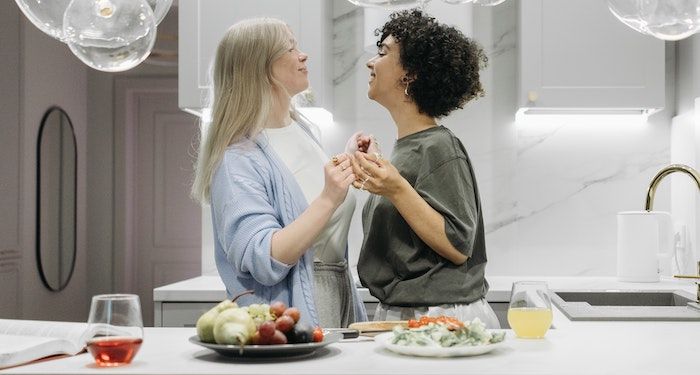 LGBTQ
8 Sapphic Foodie Romances to Read on Kindle Unlimited
This content contains affiliate links. When you buy through these links, we may earn an affiliate commission.
A couple months ago, I found myself in a familiar place: scrolling through Netflix, looking for something mindless to watch because I wasn't in the mood to firmly establish myself in a new universe, or continue with a few old ones I had already started. Cue the arrival of The Great British Baking Show: The Beginnings. Everyone I knew (and everyone they knew) was super into the show, and while I had a history of watching artistic competition shows for everything from fashion to fancy blades, and was completely obsessed with the show Nadiya Bakes, I still hadn't gotten around to watching the world phenom set in a British tent. So I thought, what the hey.
(I'm going somewhere with this, I swear.)
Fast forward to me, wandering around Amazon looking for my next Kindle Unlimited download, and coming across a book whose title was a familiar catchphrase — one that we Baking Show viewers hear three times an episode. Well, obviously, I had to read it. And as I wandered more through the books that I was reading, particularly in KU, I noticed a pattern: I was really digging books featuring people making food, especially women, and especially when they also liked women. So if you are a Kindle Unlimited subscriber, here are some books you can check out! Be prepared: you're gonna be hungry.
---
There are probably more sapphic romances about chefs, bakers, and other food lovers to dig up. Do you know a good one? Tell me on the socials!