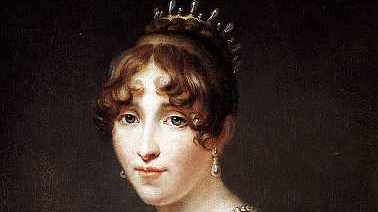 Interviews
The Surprising Story of Napoleon's Stepdaughter: A Sandra Gulland Interview
This content contains affiliate links. When you buy through these links, we may earn an affiliate commission.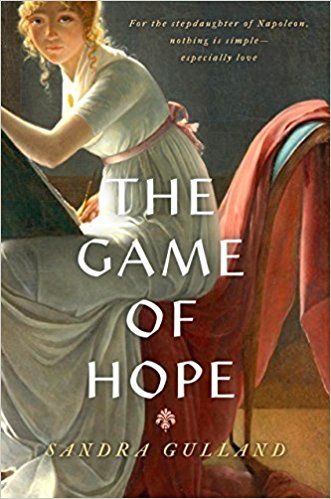 Sandra Gulland has made her name writing literary adult fiction about the Napoleonic era of French history. Her internationally best-selling Josephine B. Trilogy explores the life of Josephine Bonaparte, Napoleon's wife. These books were followed by Mistress of the Sun and The Shadow Queen, both set in the court of Louis XIV, the Sun King. This month sees publication of her first YA novel, The Game of Hope. In this new book, Gulland shifts her focus to Josephine's daughter (and Napoleon's stepdaughter), Hortense. With a younger protagonist comes a new type of story, this time aimed at a teenage audience. Sandra joined us for a conversation about how this book came about, what she wants everyone to know about Hortense, and how she found the adjustment from writing adult fiction to YA.
Book Riot: Tell us about what first sparked your interest in French history.
Sandra Gulland: Simply: Josephine.
About forty years ago, I was an Acquisitions Editor for Methuen in Toronto, responsible for expanding their children's and educational book publishing programs. At the time, I was thinking about developing a line of YA biographies that would show what teen life was like in the past. As a first step, I went to the library and took out a YA biography, and it just happened to be about Napoleon's wife, Josephine. I was blown away. What a life! Josephine sparked my interest not only in French history, but in history in general.
The next day, I went back to the library and took out several more biographies about her. I knew even then that I would write about Josephine "someday," but I also knew (wisely), that I first needed to learn how to write.
Through my research on Josephine, I became acquainted with Louise, a horse-crazy wall-flower and the pious mistress of the glamorous Sun King. I had discovered my next subject. From Louise it was only a hop, skip and a jump to a book about her best friend and nemesis, Athènaïs de Montespan. In this way, one book led to another.
BR: Having already written adult historical fiction about Josephine, why did you choose to write a YA novel for this book about her daughter Hortense (rather than an adult novel)? And what is it about Hortense that fascinated you enough to devote a novel to her story?
SG: Two days after I told my husband I would never again contract to write a novel before I had finished writing it, I got an offer from Penguin to write a YA novel about Josephine's daughter, Hortense. The offer, I should note, arrived at my agent's office in a box adorned with a big bow. Inside was an impossible-to-resist offer, together with chocolates and other candies.
Needless to say, my interest was sparked.
I spent the next two months revisiting Hortense's teen years: Was there a story there? There was.
Having published five adult novels, I liked the challenge of exploring a new genre. Too, I had once edited a series of YA novels, work I had found enormously gratifying. YA appealed to me.
In any case, an adult novel about Hortense would have to delve deeply into her emotionally abusive marriage. I wouldn't want to spend years in that difficult space. Hortense's teen years, on the other hand, were fascinating. She had grown up during The Terror. Both her parents had been put in prison and her father guillotined. (Imagine the horror of that.) In spite of the haunting power of a horrendous youth, Hortense was a delightfully lively and precocious girl. Her teen years, I believe, were the happiest of her life.
BR: How did you balance historical accuracy with creating a heroine who modern teens could sympathize with? Were there any historical details you found especially challenging to present in order to make the story relatable to contemporary audiences?
SG: It was important to establish the norms of behavior at that time so that Hortense wouldn't simply be viewed as a prude. I did this in part by referencing books on manners ("Appear disconcerted if a man looks upon you with admiration"), lectures from her grandmother, and authentic letters from Madame Campan, who ran her boarding school. And, of course, there was a "bad girl" (Napoleon's youngest sister, Caroline) to spice things up.
In some ways, Hortense's story is all the more interesting because of the restrictions she and her friends faced. Her desires and ambitions were not that different from teens today, but as a girl, she had very few choices available to her. She did exceptionally well, in spite of that.
BR: Were you surprised with differences in writing for teenagers versus writing for an adult audience?
SG: Writing for teens was different only insofar as it was necessary to establish the historical context. What was the French Revolution, for example?
My natural writing style tends to be fairly simple, with short chapters, lots of white on the page, and—I hope—a good dramatic pace, so it is well-suited to YA. Teens have read and enjoyed the [Josephine] Trilogy, in fact. (Two friends in high school once got caught in an endless loop, reading and rereading the three novels sixteen times over.)
Writing any novel involves immersion in the point of view of the main character, so the basic process is very much the same, whether the character be 15 or 50.
BR: What do you think that 21st century teens can learn from the story of Hortense?
SG: Historical fiction is a wonderful way to bring history to life. Readers will learn about Napoleon and the French Revolution (and the American Revolution by proxy). They will learn that idealism can lead to violence, and that nations are fallible—such historical lessons are invaluable, in my view. There are also fun facts, such as the Fantasmagorie (or Phantasmagoria), the popular "ghost" show Hortense and her friends go to, the origin of the horror movie show. More importantly, readers will have a glimmer into the beginnings of feminism, and, especially, why feminism is so important.
BR: Did anything come up that surprised you as you were writing Hortense's story?
SG: Looking at the same slice of history first from the point of view of her mother Josephine in the Trilogy and then from Hortense's point of view in The Game of Hope was enlightening. Josephine had been imprisoned during the Terror and Hortense's father guillotined. Once free, Josephine married Napoleon and accompanied him on his war campaigns. She was not part of her daughter's life for years. I knew this, yet seeing it from Hortense's perspective really brought it home.
Hortense's saving grace was Madame Campan and her amazing school. Most of the students had had loved ones guillotined or brutally murdered. The school was, in some respects, a school for war orphans. They were haunted, yes, and yet vibrant and full of promise.
You can learn more about Sandra and her work at sandragulland.com.
This interview has been edited and condensed.