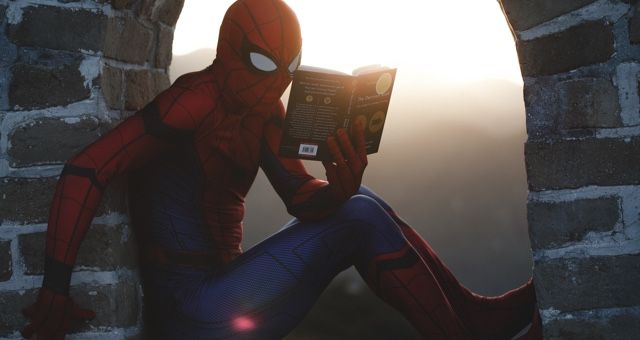 This content contains affiliate links. When you buy through these links, we may earn an affiliate commission.
I never thought I would be a comic book fan. I have been immersed in the Muslim-authored novels that have been published in the last couple of years, but didn't think there was a need to explore the genre in a different medium.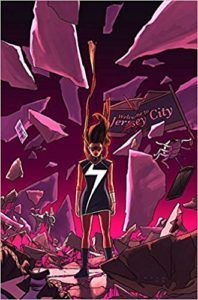 However, my interest was piqued with the recent appearance of a Muslim female superhero, Kamala Khan, aka Ms. Marvel, first written by G. Willow Wilson and continued by Nilah Magruder in the Marvel Rising series. Then when I heard there would be an Islam and Comics panel (Super Salaam!) at Comic Con International this year, I went down a new rabbit hole. All the way down to San Diego, to my first ever Comic Con. I did not think I belonged among the comic-reading "nerds," but I should have joined the nerd party long ago. Turns out Nerd Disneyland is the best party there is! They are my type of unassuming people: size and fitness-level inclusive, over-enthusiastic about freebies and '80s and '90s cartoon characters, and eager to help fellow fans.
Comic fandom is the most energetic because fans are actually the advisors to Hollywood's blockbuster films and TV shows. Marvel and Disney producers, writers and directors base their projects' success on the approval of Comic Con attendees, because frankly, these people know their shit. New books, themes, shows, merch are debuted at Comic Con so that the fans—experts—can review them first. I was texting my brother exclusive content on upcoming movies, of which he otherwise would have no idea. The most exciting exclusives I saw at Comic Con 2019 included the new Sith Trooper from the upcoming Star Wars movie, a Moleskine notebook Harry Potter collection, and Marvel's announcement of Mahershala Ali as Blade!
Comic Con is a community. It is a shared celebration, not a competition. It's not about me, it's about us. In contrast to attractions like Disneyland or Halloween, where the goal is to get a photo of your own child or an autograph for yourself, Comic attendees offered to take photos of me with authors, happily posed for photos in their cosplay, and shared updates of celebrity sightings, line length, etc.
However, because it's so welcoming, tons of people descend upon San Diego Convention Center for the four day event. Bloggers and passerby attendees warned me about the crowd, but my first day, Friday, I overlooked it because of my excitement and curiosity. I took photos of the detail-oriented cosplayers, including Ms. Marvel, SpiderHam, Ursula, and Mystique. In the early evening I lined up in the Autograph area to have writer Seanan McGuire sign my 2019 issue of my girl crush Spider-Gwen: Ghost Spider Volume 1. (I already read it and can't wait for Volume 2.)
On Saturday, however, the Marvel-induced crowd in the Exhibit Hall and around Hall H swelled to triple the size. People jammed into each other to get an autograph or catch a glimpse of Avengers like Sebastian Stan and new Eternal heroes like Angelina Jolie, as they announced their role in one of the ten new female- and diversity-driven Marvel projects. Several times I could not move because it was so packed, which triggered my claustrophobia and social anxiety. I managed to meet South Asian American Preeti Chhiber, author of Spider-Man: Far From Home: Peter and Ned's Ultimate Travel Journal. This middle grade comic book accompanies the current Spider-Man blockbuster, which features Marvel's first Hijabi character.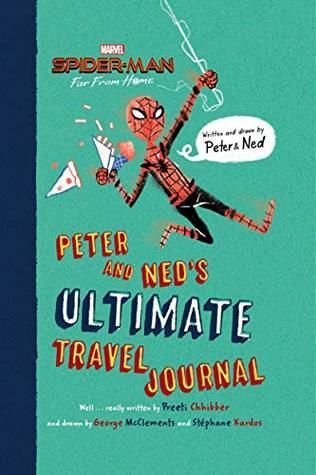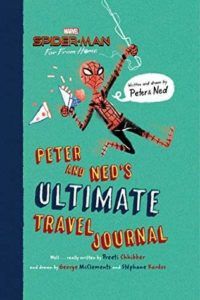 Afterwards, I almost screamed in panic as I could not simply exit because I was stuck among cosplayers, strollers, and backpacks. Finally I made it outside and left the Convention center a few hours earlier than planned, missing Yara Shahidi's Alliances panel in favor of buying a Snickers ice cream bar at Target to soothe myself.
On Sunday morning, the last day of the Convention, I was ready for the once-a-year action again. This time I took my 7-year-old niece to the outdoor attractions, right across the street from the Convention Center. We started at the Interactive Zone at Petco Park and made a beeline to the Hello Kitty Cafe Truck to view their debut pins and cookies. Then at the Omni Hotel we grabbed a photo with the fierce Bunny, the mysterious star of an upcoming video game. Lastly, we walked past Gaslamp Quarter to check out Audible's "Stan Lee's Alliances: A Trick of Light" Experience. The indoor light show amplified the story of Stan Lee's audiobook Alliances (my first audiobook), and it was magical to hear his voice as I exited the attraction. I preferred the outdoor attractions to the indoor buzz. They were free, catered to kids, and had views of the ocean and harbor. All the kids I saw inside the packed convention center were screaming in their strollers, whereas the kids outside were relaxed and enjoying the carnival vibe.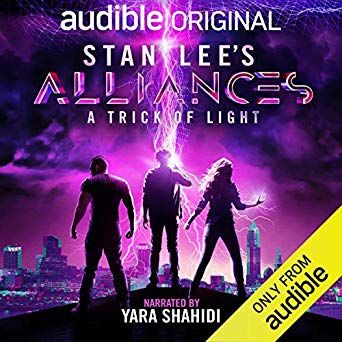 Overall, I loved attending Comic Con. Its insider energy will stay with me for a long time.
My highlight was interviewing legendary actor and activist George Takei (stay tuned for my article on that bucket list moment). Takei's #1 preorder Amazon Bestseller graphic novel They Called Us Enemy is a graphic novel targeted to children to teach them not to commit the same mistake of incarcerating innocent U.S. citizens based on origin.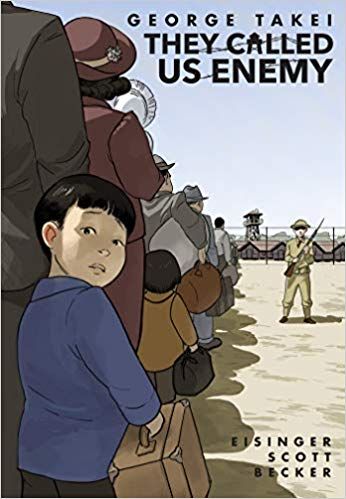 Comics are for rebels. While your favourite book may be at your local library or taught at your school, comics are found at a few small shops and weekly trade shows. That's why there is an extra electric charge when you read them and follow them. It's an elusive, exclusive club for those willing to go the extra mile for the hidden message.
Don't dismiss comics and graphic novels because of their colourful illustrations and masked heroes. Underneath the childlike fantasies, they contain powerful messages about underdogs, outcasts, and PTSD survivors that consistently take on omnipotent foes for the good of society. The message and reader response is more passionate and sincere than anything you will ever read, and you will come out more motivated and awed than you could imagine.
Finally, the Fierce Reads booth was the bookish spot to hit, and luckily I scored a sampler of Rainbow Rowell's and Faith Erin Hicks's Pumpkinheads, one of Fierce Reads's SDCC Featured Titles!