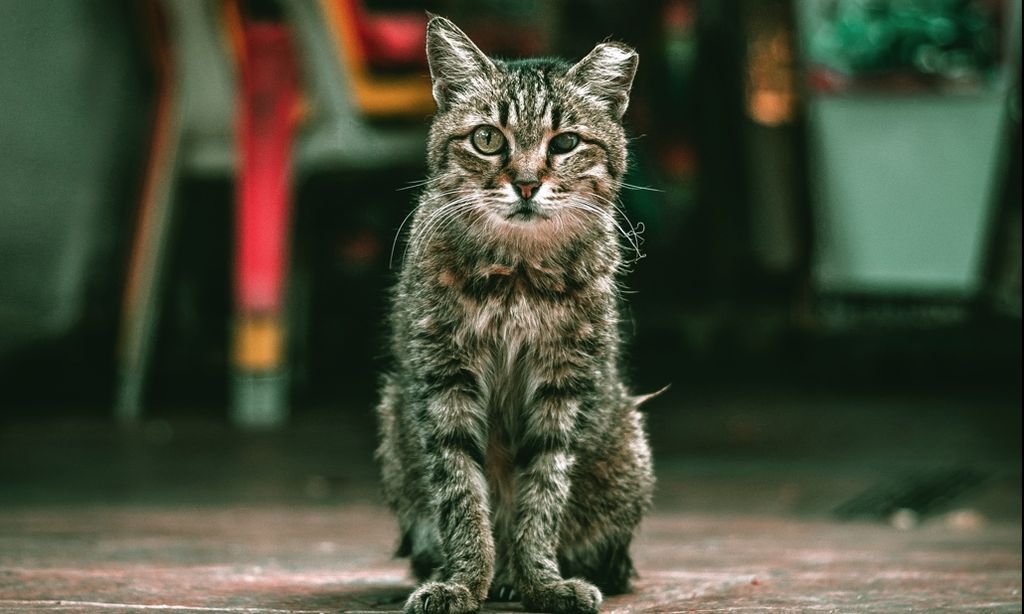 Nonfiction
7 Most Iconic Samantha Irby Quotes and Reasons Why We Love Her
This content contains affiliate links. When you buy through these links, we may earn an affiliate commission.
Look, every sentence that Samantha Irby writes is quotable, be it published on her blog, someone else's blog, an advice column, or her books of essays. In case you are unfamiliar with her writing, and I am the one to have the vast pleasure to introduce you to her work, I have distilled her ineffability into three qualities. And all of these Samantha Irby quotes embody them.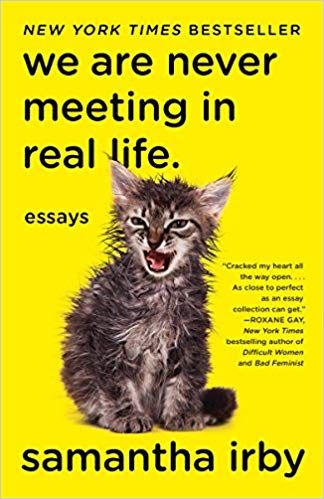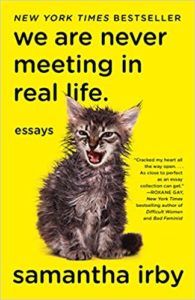 1: She talks about the realest issues, like how to fight childhood depression while keeping your mother alive, or how to hold in your IBS while trying to sexually impress a half-ass dude, or why anyone would ever, ever want to be on the reality TV show, The Bachelorette.
2: She talks about these very real issues in the grittiest, most realistic and hilarious style. Her tone makes these sometimes-intense subjects easily accessible. (Seriously, I've taught her essays to my English 1101 classes, and they fucking love her.)
3: One reason why they love her so much is because she swears so creatively. Not only DOES she, but anyone who can do so in such a novel tone deserves a spot in the literary canon. Yeah, I said it.
Although I could list infinite Samantha Irby quotes to educate and entertain you, I've narrowed it down to seven, all from different publications, that showcase her subject matter, style, and hilarity.
1. Why would you want to find your spouse on our TV show?
Have you been to the club lately?! Shit's fucking dire, man. Also, I need someone to watch Shark Tank with, and I feel like that's a spousal kind of expectation. Can't just ask your casual booty call to commit to spending Friday nights indoors arguing over the valuation of some at-home mom's jelly and jam business. And I'm too poor to run multiple background checks.
—"My Bachelorette Application" from We Are Never Meeting in Real Life: Essays
2. Cupcakes are literally the devil's food. They are one of the least graceful foods to force someone to eat in front of a crowd of judgmental spectators, who of course are already keenly watching your every move since your stained T-shirt isn't fancy enough for the event and at least three of them caught you shivering while trying to roll a joint outside in the cold; multiply the horror by a factor of 10 if you are expected to eat the damn thing while standing up. And balancing a cocktail in your other hand. While trying to make adult conversation.

—"
What's the Best Way to Eat a Cupcake in Public?"
from her
Shondaland advice column
3. Sometimes I get grossed out when people post pictures of their unappetizing meals on Instagram but if it happens to be posted by someone I'm hate-following I think "wow you really deserve those sad-looking potatoes."
—"Samantha Irby's Guide to Getting Over a Breakup" on Elle
4. …If you're African-American and female, not only are you expected to be resilient enough to just take the hits and keep going, but if you can't, you're a black bitch with an attitude. *Rolls eyes for sarcastic effect.* You're not mentally ill, you're ghetto. Sitting in that hospital bed with a 23-year-old dude who looked like he was playing doctor with his father's stethoscope looped around his neck, I was so embarrassed, ashamed to be talking to him about being so sad as he dumped a syringe full of Ativan into my arm. I was sure I was letting Rosa Parks and Harriet Tubman down by talking about my silly little feelings.
—"Black Girls Don't Get to Be Depressed" on Cosmopolitan
5. so for over a year now i have been reading and recommending books for marie claire magazine, which is hilarious to me. i am an actual shitgoblin, so the idea that something i write is in a magazine with lithe beauties draped in expensive couture that i could barely cram a forearm into is a riot. it is the hardest job i have ever had. i mean, it's not heart surgery or whatever but please try to distill the plot of the last book you read into 75 cohesive words while also weaving in some blurb-y phrases that aren't the last five things you said about the books you read last month in a way that's not going to stress out the fact checker. IT'S DIFFICULT, OKAY.
—BitchesGottaEat.blogspot.com
6. BARFFFFFFFFFFFFFF, I hate new sex. And I know it's a thing (maybe a sitcom thing?) to bitch about having to do a fake porn moan under the same sweaty, hairy, disgusting meatsack of a pre-corpse you've been holding your farts in under for the last five or 10 or 15 years or whatever, but I don't even care: I WANT THAT.
—"Hide Your Good Snacks and Other Rules for How to Have Casual Sex" on Jezebel
7. The first time I heard, "Sam's just jealous because I have a man and she doesn't" I almost shit myself laughing. You have a boyfriend, I have a cat. We're even. Helen Keller does everything a dude does: eats my fucking food, does what the fuck she wants, leaves her shit everywhere, ruins all of my nice things, and never cleans up after her fucking self. She doesn't tell me what she's thinking, she rarely takes my feelings into account, she doesn't pay attention when I talk, and she only wants affection on her terms. SOUNDS LIKE I HAVE A GODDAMNED BOYFRIEND. Or, at least, it sounds like I have your goddamned boyfriend.
—"Bitches are My Jam" from Meaty: Essays
If you, like the rest of the world, want more Samantha Irby, check out this reading pathway. And if you already have more Samantha Irby, like a sensible person, let us know what your favorite quotes are in the comments! (Seriously…I am so ready to hear everyone's favorites. LET'S CELEBRATE. Get in there!)