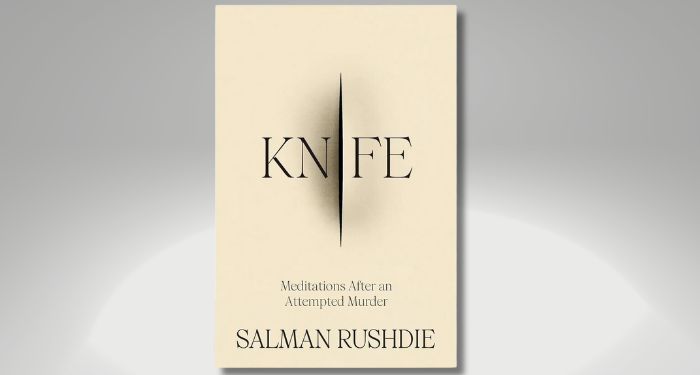 News
Salman Rushdie Announces Memoir About Being Stabbed
This content contains affiliate links. When you buy through these links, we may earn an affiliate commission.
Salman Rushdie and publisher Penguin Random House announced today that the bestselling novelist will release a memoir about the knife attack he suffered in August 2022 that left him blind in his right eye.
The attack happened at the Chautauqua Institution in New York during an event where he was set to speak about how exiled writers could escape to the U.S. for safety. Before the event began, a man, 24-year-old Hadi Matar of New Jersey, rushed the stage and stabbed Rushdie. Before the attacker was pulled away, Rushdie was stabbed repeatedly in the face and torso, and was later temporarily placed on a ventilator. Matar pleaded not guilty to charges of assault and attempted murder.
Rushdie is no stranger to violence — or the threat of it, at least. He had spent almost 10 years in hiding, living as Joseph Anton after a fatwa was issued in 1989 by the supreme leader of Iran, Ayatollah Ruhollah Khomeini. It promised $2.5 million for Rushdie's death. Once it was rescinded in 1998, Rushdie wrote his last memoir, Joseph Anton (an alias assembled from Joseph Conrad and Anton Chekhov), detailing the experience.
His latest memoir, Knife: Meditations After an Attempted Murder, is scheduled to publish April 16, 2024.
In a statement, Rushdie said, "This was a necessary book for me to write: a way to take charge of what happened, and to answer violence with art."
Chief executive of Penguin Random House, Nihar Malaviya, said, "Knife is a searing book, and a reminder of the power of words to make sense of the unthinkable."
Find more news and stories of interest from the book world in Breaking in Books.