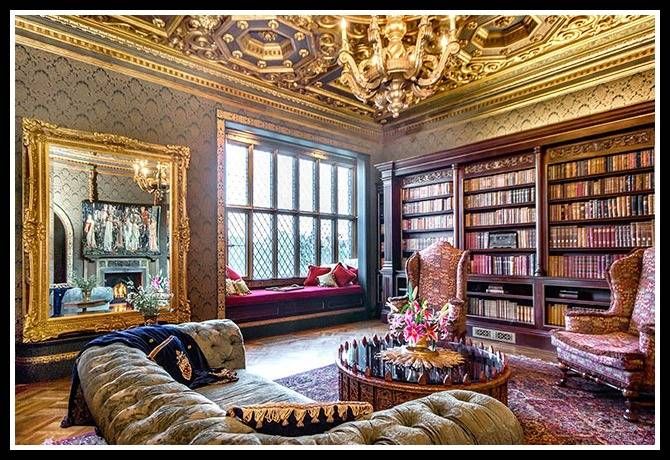 We here at the Riot have a well-documented appreciation for beautiful libraries. Usually the libraries we admire are attached to universities, located in the homes of famous people, or otherwise already claimed. But today I have some beautiful libraries to show you that are all 100% available.
Sotheby's International Realty just posted a roundup of the most lustworthy luxury home libraries in their currently for-sale properties. Start putting pennies in your piggy banks, my dears. These are worth the splurge.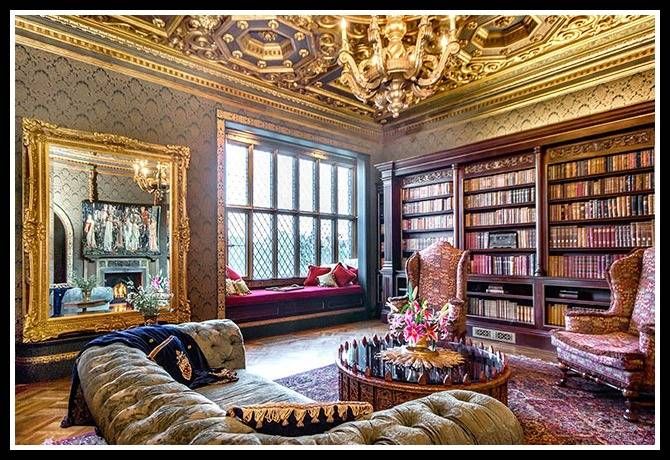 This luxury home library is in the Morgan Estate, a house in Los Altos Hills, CA, which was built in in 1914 and is currently on the market for $27,000,000. The library boasts mahogany shelves, fabric-lined walls and a hidden wall-mounted television.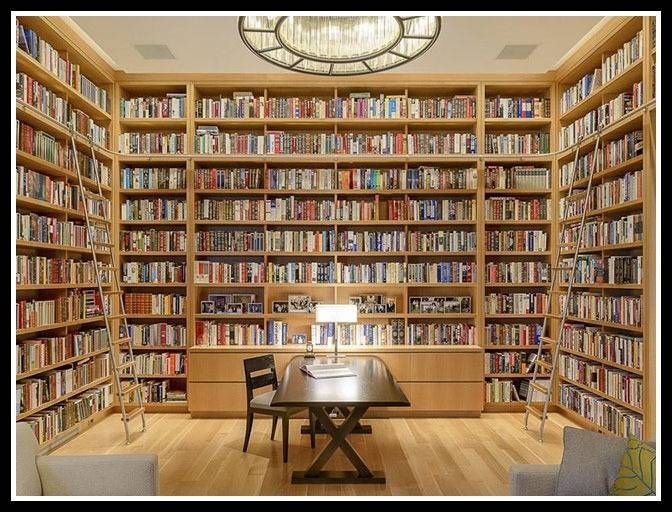 This light, modern library features floor-to-ceiling shelves that can accommodate five thousand books. It's part of a Dallas, Texas home that could be yours for only $9,750,000. I'm hoping those couches in the foreground are comfortable, because I'm not impressed by the desk chair.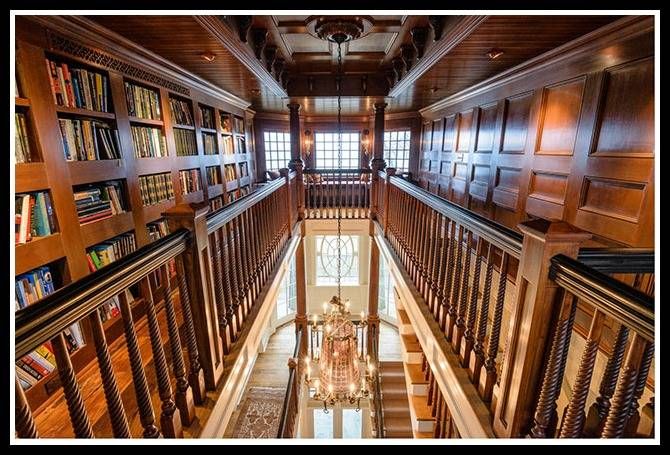 My favorite part of this luxury home library is barely in the picture. You see that window all the way at the end of the row of bookcases? There's a glorious-looking reading nook right there in that window seat. That's where you'll find me. That is, if I can come up with the $36,000,000 to buy this Sag Harbor, NY property.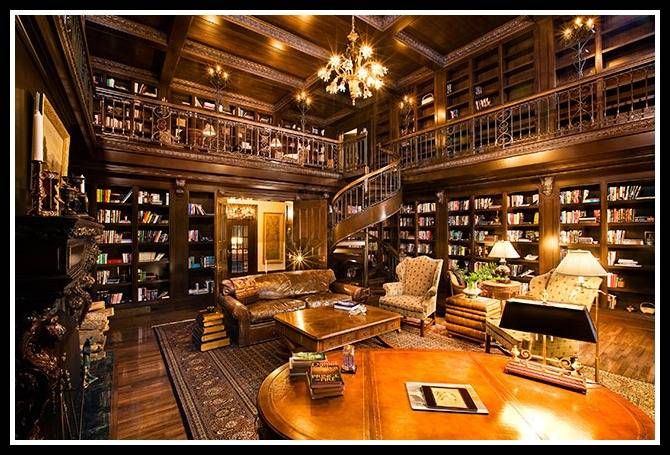 This Ellison Bay, Wisconsin, property sits on a high bluff overlooking Lake Michigan and has a two-story wood paneled library that can be accessed directly from the 5000 square foot master bedroom. I have two words for you: spiral staircase. If it weren't $8,750,000 I would already live there.
Which one of these luxury home libraries is your favorite?
All images in this post are via Sotheby's.
_________________________
Sign up for our newsletter to have the best of Book Riot delivered straight to your inbox every two weeks. No spam. We promise.
To keep up with Book Riot on a daily basis, follow us on Twitter, like us on Facebook, , and subscribe to the Book Riot podcast in iTunes or via RSS. So much bookish goodness–all day, every day.