Feminism
5 Short Stories by Saadat Hasan Manto That Would Make Perfect Short Films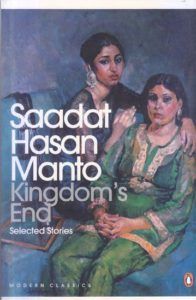 Saadat Hasan Manto was an Indo-Pakistani author born in Ludhiana, India. Liberation from British Raj came with a price AKA Partition- one of the most harrowing bloodbaths in the history of India. Thus, communal riots between Hindus and Muslims wreaked havoc on its streets. This incident is carefully guarded by politicians, but Manto is one of the pioneering authors who started a conversation about its dreadful aftereffects. The short stories by Manto expose the brutal truth of a society that was at its demonic best after Partition.
Manto has humanized Partition by portraying it as a thoughtless political move. His short stories zeroes in on victims who were far removed from the insensitive politicians who decided their fates. However, Manto has gone largely unnoticed. Sadly, he still is one of the most under celebrated writers of India. He has not received his fair share of recognition from the global literary sphere as well. So, here is a list of short stories by Manto that according to me would make great plots for short films (my listicle does contain spoilers, sorry!). On his birthday (May 11), this article is my way of paying tribute to Manto- the real MVP of Partition Literature.
1.Mishtake
Originally titled 'Sorry' in Urdu, this story is only a paragraph long. The characters (both the murderer and the murdered) featured in this story goes unnamed. We read about a man slitting open the stomach of another, someone he thought is from a different religion. Traditionally, unlike Hindus, Muslim men often go through the process of circumcision at birth. As his knife reaches the victim's genitals he realizes he has killed someone from his very own religion. We are left in the dark about which character belongs to what religion as it becomes irrelevant when it comes to life or death. This also highlights how incredibly unthinking and callous the killings were.
2.Colder than ice
It is a terrifying account of a man named Ishwar Singh who becomes impotent after he realizes that he is about to rape a dead girl. Manto expounds how Partition unleashed the monsters in every man. Each of them is an accomplice in perpetuating misogyny, rape and violence.
3.THe return
It is a story of a daughter's return to her father. She gets lost when a train going from Lahore to Amritsar is attacked by rioters. After her rescue (if that can be called rescue at all), when her father tries to initiate a conversation with her, her hands automatically untie the knot of her trousers. This Pavlovian reflex shows how rape has become the new normal for her. And her traumatized brain views every man as a potential rapist.
4.A Tale of 1947
These short stories by Manto not only focus on religion and politics but also on more humane aspects like friendships. A Tale of 1947 is a story about two friends-Jugal (Hindu) and Mumtaz(Muslim). When the political unrest is at its peak, Mumtaz and Jugal discuss what might happen when Hindus start butchering Muslims and vice-versa. Even though he has nothing but deep love for his friend, Jugal casually replies that he might have to slaughter Mumtaz. A disheartened Mumtaz leaves for Pakistan at the end, revealing how humanitarian bonds lose meaning under the influence of religion and politics.
5.Mozail
It is a story about a Jewish woman who becomes a martyr to save a fellow woman. Women's bodies have been used to mark territories since times immemorial. She lends her robe to another woman which leaves her naked. When a man belonging to a group of Muslim rioters offers her a sheet to cover herself, she refuses. She says that she does not need the 'rag of their religion' to save her dignity.
These short stories by Manto do not take sides. They are a social commentary on the carelessness of Indian government that put the lives of thousands of people at stake. As he did not shy away from calling out the government for pitting one individual against another, he was arrested with charges of 'obscenity'. It is needless to say that his groundbreaking work and contribution to Indian feminist Literature needs to be read more by every thinking and feeling human being.