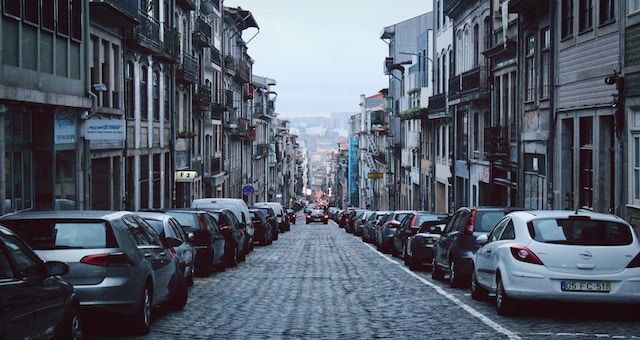 Critical Linking
Rude Poems Left During Parking Dispute: Critical Linking, September 9, 2019
Critical Linking, a daily roundup of the most interesting bookish links from around the web is sponsored by Dear Haiti, Love Alaine by Maika and Maritza Moulite.
---
"A fed-up resident in Hove has gone all poetic to remind drivers they will be given a ticket for parking on his street unless they have a valid permit.
The laminated verse was put on several car windscreens by the anonymous poet in a bid to protect a leafy street called The Droveway from problem parking."
I'll take a rude poem over a keyed car any day!
---
"The delightful book is divided by borough, although Manhattan is the central focus and is organized by neighborhood. After compiling a list of places, she set out to visit as many places as she could, and estimates that she went to 80 to 90 percent of the over 200 locations mentioned in the book."
If you're a book lover looking for an illustrated guidebook of New York, Cleo Le-Tan wrote this book for you!
---
"U.S. publishers produced close to 150 audiobook titles in Spanish in 2018 and plan to produce another 250 titles in 2019, the study found. The number of titles produced by American publishers does not include the output from Audible Studios, which has been publishing an average of 40–45 new Spanish audiobooks per month in 2019. Even with the Audible output, U.S. audio production of Spanish titles is only a fraction of the Spanish-language audiobooks available in the U.S. The main source for audiobooks in Spanish continues to be imports from Spain and Latin America. In the U.S. there are 6,500 audiobooks in Spanish, and that number is expected to reach 7,000 by the end of this year."
A really interesting look at recent changes in the Spanish-language audiobook market.