Romance/Erotica
Jasmine Guillory and Casey McQuiston on Royalty and Romance
This content contains affiliate links. When you buy through these links, we may earn an affiliate commission.
I had the pleasure of attending the Texas Book Festival in Austin in October. I planned around a singular panel: Modern Royalty in Romance with Casey McQuiston and Jasmine Guillory. I've yet to read any of Guillory's books, but after Saturday's panel, they're priority reading.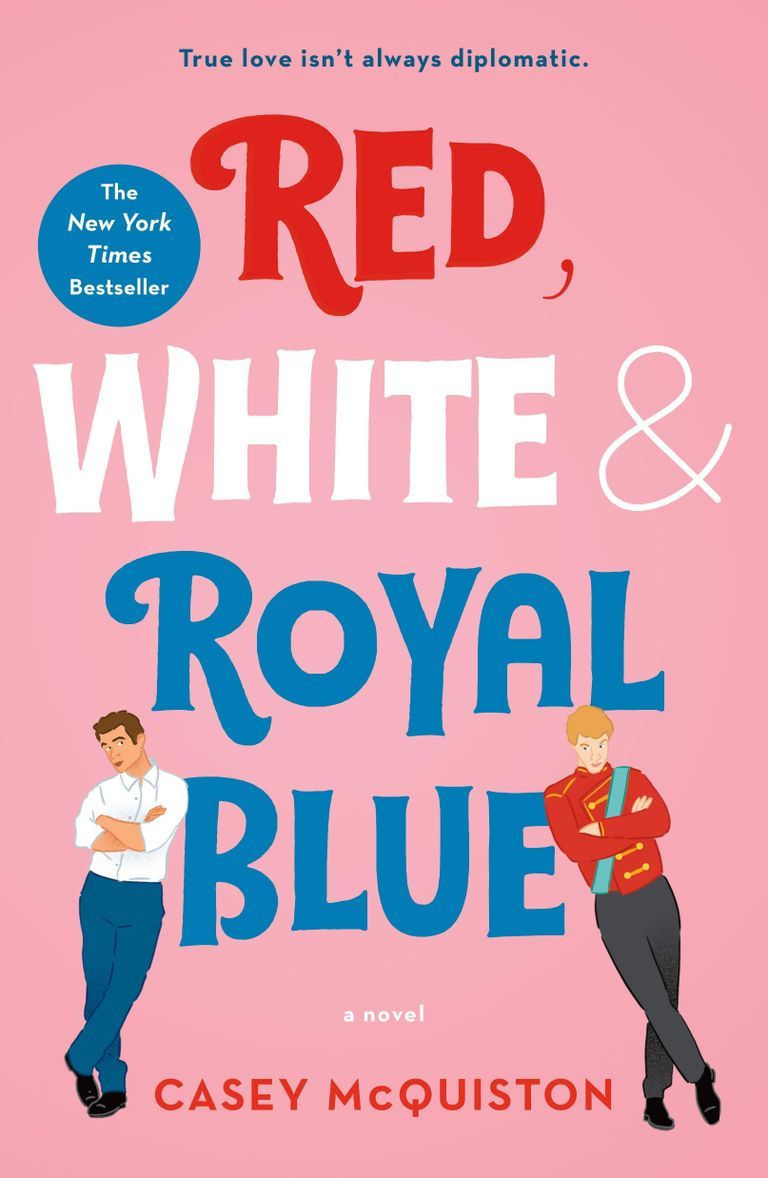 In September, I devoured McQuiston's Red, White & Royal Blue. I had to be at that panel. During the standing room only panel, Guillory and McQuiston shared their love for fairytales and romance tropes and how they liked to subvert them; their fierce protectiveness of Duchess Meghan: "I want to fist fight the Daily Mail," said McQuiston; and which British royals they'd want to have a drink with. For reference, Guillory wants to have a glass of wine with Duchess Camilla and get all the dirt, McQuiston wants to first do shots with the late Princess Diana and then "bro down" with Duke Harry, smash some beers, and get in a brawl.
For her newest book, Royal Holiday, Guillory says the inspiration came from a tweet. A friend had tweeted that it was time for romance about Duchess Meghan's mother, Doria Ragland. This idea became the basis for Royal Holiday, which features Vivian, seen in previous novels, and Malcolm, the Queen's private secretary. With flirty holiday banter and set on the Queen's Christmas estate, Royal Holiday sounds like the perfect read for the upcoming holiday season. For Americans, Guillory explained, the idea of Royalty is very fairytale, very romantic, even though it is grounded in reality.
That fairytale romance is what drew McQuiston to write Red, White & Royal Blue. She grew up reading and watching these fairytale stories of heterosexual couples and wanted to write that ending for queer readers. "Let's take this to the highest possible fairytale ending for queer people…I want happy. How can I make it gay?" Writing Red, White & Royal Blue was also just about having fun, McQuiston says. At the time, she was absorbed by the 2016 presidential campaign and American political television like Veep. The secret, high profile worlds of royals and politicians had a hold on McQuiston. Combining the worlds and their tropes had to be the answer.
When writing Royal Holiday, Guillory was mindful of which tropes she used to bring her characters to life and which stereotypes she avoided. She intentionally wrote Malcolm as a Black man who was the Queen's secretary. Vivian was perhaps created with Guillory's own mother in mind. Having older characters in romantic settings also marks Royal Holiday apart from its peers. Characters must go from being stick figures to whole characters, becoming more as she writes. Avoiding damaging stereotypes, like the model minority or being reductive, to create whole people.
As for McQuiston, she went big with character tropes—the Prince Charming, the modern-day Kennedy. These tropes are only sketches. The real Henry is goofy and romantic. Alex is someone I would want to be friends with. President Claremont was an exercise in going against Texan stereotypes; Madame President is progressive, fair yet tough. McQuiston claims Texas as a second home, which shows in her writing.
So what's next for McQuiston and Guillory? Guillory was tight lipped about her fifth book, except that it's not royal and is due out some time next year. I look forward to diving into her books for the first time. McQuiston's next book is a queer love story set in Brooklyn, with some light time travel shenanigans. She told the panel more, but we promised to keep it quiet. If you are in Austin next October, I highly recommend attending the Texas Book Festival. Wear comfortable shoes and be prepared to grin uncontrollably.
Need more romance? Check out our Romance Archives. If you're looking forward to an upcoming book festival, learn How to Navigate an Indie Book Festival.