Quizzes
Quiz: Pick Your Favorite Romcom Movies, Get a Romance Novel Recommendation
This content contains affiliate links. When you buy through these links, we may earn an affiliate commission.
The only thing I love more than watching a romcom is reading a romance novel. Epic first kisses. Big misunderstandings. Romantic grand gestures. What's not to love about both of them? This romcom movie quiz brings together my two loves together into one quiz. You choose your favorite movies between pairings like Crazy Rich Asians versus My Big Fat Greek Wedding or Notting Hill versus When Harry Met Sally. I will admit that I keep going back and forth on that last question. Then once you finish choosing your favorite romcoms, you'll get a romance novel recommendation — belly laughs and happily ever afters guaranteed.
Without making you wait any longer, here is the romcom movie quiz. You have some really hard decisions ahead of you. But I know you can do it. And at the end of the quiz is a wonderful romance novel recommendation waiting for you to swoon over. All the results are listed at the end, in case you want more than one book to read!
All Results
You should read Where We End & Begin by Jane Igharo. This second-chance romance brings together former high school loves Dunni and Obinna who haven't seen each other since they went to different countries for university. Twelve years later, they are both back in Nigeria for a wedding. Told in alternative timelines with Dunni in the present and Obinna in the past, the chemistry and emotion between these two characters makes this book almost impossible to put down.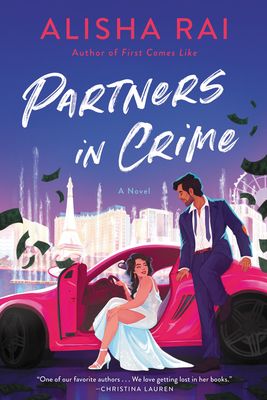 You should read Partners in Crime by Alisha Rai. Mira is a 35-year-old accountant who just wants to settle down with a nice, normal man. She doesn't mind if he's boring as long as he is stable. She thinks she finds the right person when she meets a literature professor Naveen on an Indian American dating app. But their quiet courtship gets turned upside down when Mira's aunt's inheritance leads them to have a wild, dangerous night in Las Vegas running from kidnappers, outsmarting art thieves, and developing a more exciting romantic connection than either of them imagined.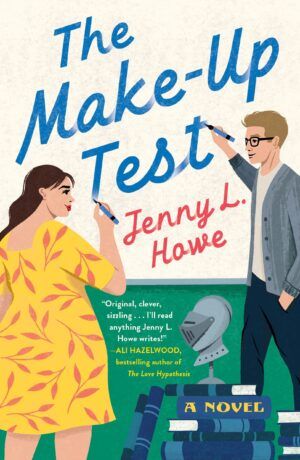 You should read The Make-Up Test by Jenny L. Howe. Allison is just starting her dream Medieval Literature PhD program. She's ready to bounce back after family troubles and a heartbreaking breakup a few years back with her undergrad boyfriend. But then her ex, Colin, turns out to be in her PhD program as well. And they've been assigned to TA for the same teacher. Not only will they have to work together, but they will be competing for the same exclusive research position. Allison starts to develop feelings for Colin again, but she doesn't know if she can trust him. And could their relationship survive their intense professional competition?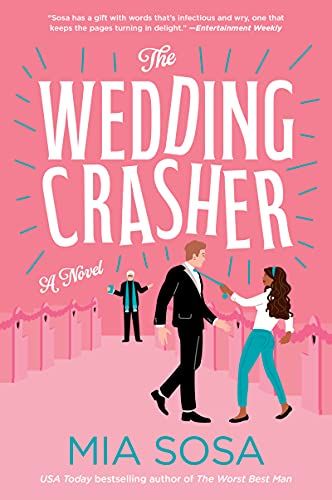 You should read The Wedding Crasher by Mia Sosa. Solange is about to move away, but agrees to help her wedding planner cousin with one last event. Only, through the course of the weekend she is convinced the couple isn't meant to be. So she decides to crash the wedding to make sure the bride and groom don't make a huge mistake. When Dean, the groom, sees the marriage of convenience he needed to get a promotion go down in flames, he convinces Solange to make up for it by pretending to be his girlfriend at work events. I think we all know what's going to happen next.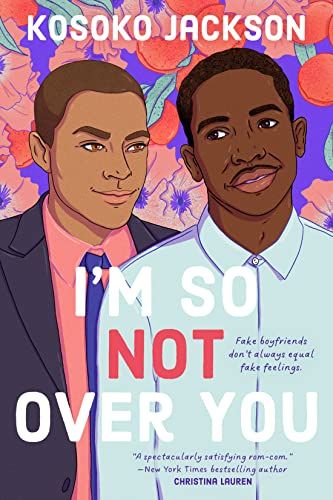 You should read I'm So (Not) Over You by Kosoko Jackson. Kian and Hudson had a bad break up that left Kian reeling. So when Hudson asks him to pretend they are still dating while his family is in town, Kian knows it probably isn't a good idea — but he decides to go through with it anyway. When real feelings start simmering between them, will a second chance at romance be worth the risk of another heartbreak?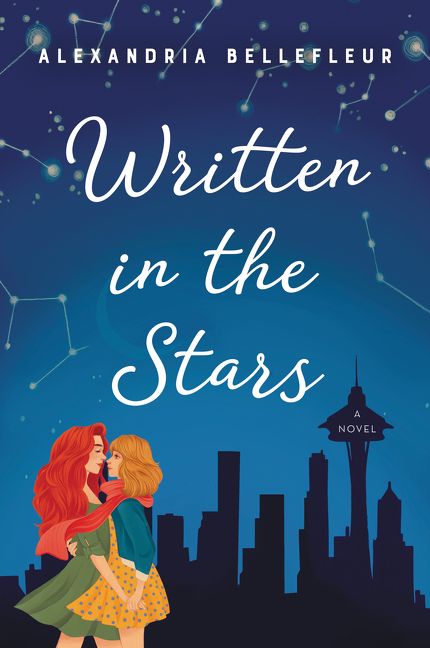 You should read Written in the Stars by Alexandria Bellefleur. After Darcy and Elle go on a disastrous date, they give into family and professional pressure and agree to fake date at least through the holidays. As a prominent astrologer, Elle knows she and Darcy are not a good match. But despite their astrological incompatibility and terrible first impressions of each other, real feelings develop between the pair before their New Year's Eve expiration date.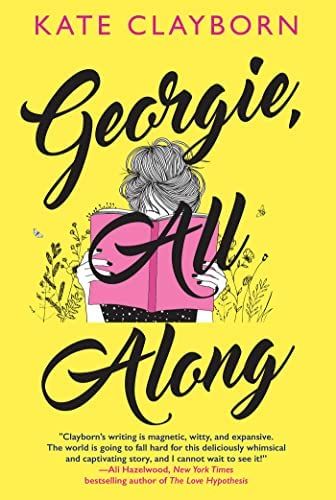 You should read Georgie, All Along by Kate Clayborn. Georgie's whole life as a Hollywood personal assistant is about making other people happy. So when she ends up with some unexpected time off, she doesn't know how to put herself first or figure out what she wants. She finds guidance from a wishlist she made in her teenage diary. The items on the list seem small and manageable to check off. Her grumpy, unexpected new roommate Levi offers to help her. But as the chemistry between this sunshine/grumpy pair grows, Georgie realizes what she really wants might not be on her list.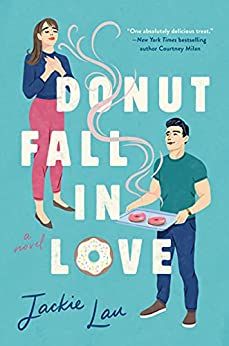 You should read Donut Fall in Love by Jackie Lau. Ryan is an actor trying to take some time off to grieve his mother and resurrect his acting career through a celebrity baking contest. He enlists the help of bakery owner Lindsay to teach him how to bake so he won't totally embarrass himself. But the more time they spend together, the more a sweet romance between them develops.
---
I hope you love these romance novels as much as your favorite romcoms. If all else fails, you can always watch When Harry Met Sally again. Or if you want to look for more romance novel inspiration, take a look at the 20 Best Romance Novels of 2022 or 15 Funny Romance Books.