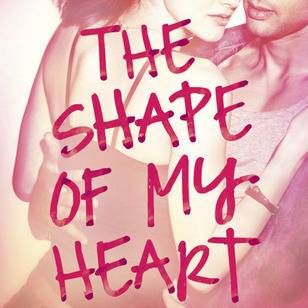 Giveaways
The Most Romantic Stories Of Your Teen Years: Vote For Your Favorite!
This giveaway is sponsored by The Shape of My Heart by Ann Aguirre.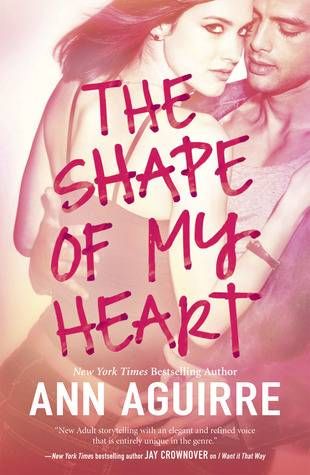 Some people wait decades to meet their soul mate. Courtney Kaufman suspects she met hers in high school—only to lose him at seventeen. Since then, Courtney's social life has been a series of meaningless encounters, though she's made a few close friends along the way. Especially her roommate, Max Cooper, who oozes damaged bad-boy vibes from every pore.
Max knows about feeling lost—he's been on his own since he was sixteen. Now it's time to find out if he can ever go home again, and Courtney's the only one he trusts to go with him. But the trip to Providence could change everything….
It started out so simple. One misfit helping another. Now Max will do anything to show Courtney that for every heart that's ever been broken, there's another that can make it complete.
____________________
In this giveaway, we asked you to submit the most romantic personal story of your own teenage love. We've narrowed the field down to three finalists, each of whom win a set of Ann Aguirre's 2B Trilogy! Now it's time for you to vote on your favorite! The winner will receive a $100 gift card to the Book Riot Store. Voting will end 11:59PM EST, Tuesday, December 16th.
Finalist #1: Taylor and Kyle
He sat behind me in English class my freshman year and played saxophone in the marching band in which I played flute. He was tall with hair and eyes the color of black coffee, with a gentle smile and a quiet (but vaguely dirty) sense of humor.
His name was Kyle and I was smitten with him. We'd flirt back and forth, making witty comments about A Tale of Two Cities and To Kill a Mockingbird. My best friend and I came up with code names for him so that we didn't have to worry about my adoration being overheard. Adidas after his signature pair of blue striped shoes, Paris because we were reading Romeo and Juliet but we were smart enough to realize that Romeo was not boyfriend material.
I knew he was interested in me. Our band friends assured him again and again that I was interested in him. But alas, he was too shy to make a move and I was too insecure to force his hand. So as any self-respecting fifteen year old girl would do, I proceeded to date one of his best friends (a trumpet player) for the next three years.
Kyle never left my circle of friends, and I had always taken the fact that he and my boyfriend remained good buddies as evidence that he had never been too interested in me in the first place. But we had swam on the swim team together for two years, meaning that I had never quite been able to get his, you know, sense of humor out of my head.
We left high school and I left my boyfriend but Kyle and I managed to stay in the same group. One night I found myself looking at him across a plate of Italian nachos, just the two of us. And he paid.
Another night he wrapped his arm around me at a movie, both of us almost shaking, feeling like this wasn't allowed but loving every moment.
And yet another night we entwined together on my lofted dorm bed. The credits for one of my favorite movies had ceased rolling over thirty minutes ago, but we stayed in silence, staring up at the ceiling and being joyously content to be touching each other and breathing. I felt his head turn down toward me and I tilted my chin up to meet his eyes before he softly pressed his lips against mine. It didn't last more than a breath. He pulled away and looked at me with these eyes that were overflowing with wonder. His lips tugged up into a smile and he shook his head, almost in disbelief. Quietly, in my ear, he stated, "I have been wanting to do that for every second of the last four years."
And I melted.
Finalist #2: Heather and Jason
Sometimes love at first sight takes a few tries to stick. It first hit me when I was 16. At the end of June, I drove with three friends to the Van's Warped Tour 500 miles away. I remember so much of that day, but out of 5,000 strangers, I only remember one.
I was at the stage for MXPX. I turned around to see the circle pit churning on high-blend. One guy jumped above the rest. He had platinum hair and a white t-shirt under a denim button down that flew behind him like a rough cut superhero.
In August I was back at the college town 20 miles south of the rural community I spent so much time trying to escape. The Underground, a last stand of freaks in the heart of conservatism, was hosting its weekly small-time concert. The music sucked, but I didn't care; I was untouchable, dancing in the little circle pit. Then I tripped on my own feet and fell hard.
Someone pulled me out of the crowd before I could be trampled. I turned around to see the most handsome face. He had platinum hair, tropical blue eyes, chiseled cheeks, and he smiled all over. He nodded to a hall where we could talk. His name was Jason, a freshman at the college. He asked me about music. He played with his black wristband, which he'd got at Warped Tour.
I froze. The white t-shirt and denim he was wearing- "You were in Montana!" I blurted. "I saw you! You were in the circle pit at MXPX, and you wore that shirt!"
"Whoa- yeah!" Jason stuttered. We laughed at the awkwardness, then started discussing the bands we'd seen.
We talked the rest of the show. It was perfect, until Ryan arrived. He was supposed to be working. He was supposed to just be friends. But he walked over, threw his arm around me and introduced himself as casually as any male on the Serengeti. Before I could react, Jason stepped back and was caught up talking with someone else. I walked away, fuming.
I didn't see Jason again until the crowd was filtering out. He ran up and handed me a crumpled piece of pink paper. On one side was an email address. On the other, he'd been psychoanalyzing the cast of Winnie the Pooh.
I pinned that paper up with my concert tickets, too shy to use it till I knew it was too late. I cleaned it out with all such memory scraps when I left for college.
My first class was a three hour lab. During the intermission, a gorgeous blond with tropical blue eyes walked over.
"This might sound weird, but do I know you?" he asked. We couldn't pin it down, so he asked me about music. He played with a black wristband.
I gasped, "The Underground– two years ago!"
"Holy cow," he whispered,"it's you!"
This year is our tenth wedding anniversary.
Finalist #3: Maggie and Jamey
Jamey and I knew each other through fairly well throughout high school. Even though we went to a large school with over 400 students in our graduating class, it just happened that our last names put us next to each other on most class rosters.
As Senior Year came to a close, most Seniors' thoughts turned to prom. Prom was a big deal in town and everyone would go, whether or not they had a date. As prom crept closer, I was among those without a date, but really wasn't concerned. It would still be the social event of the year, the culmination of four years' of friendships and memories.
One morning, I heard my name behind me as I hurried down the stairs to my next class. "Maggie!" I recognized the voice, "Maggie!" Jamey repeated. "Want to go to prom?"
I was stunned! Go to prom with Jamey? The thought had never even crossed my mind. It must have been obvious to him, as he hurriedly followed up with, "You can let me know later."
I was distracted the rest of the day. That afternoon I stared at Jamey from across the classroom in our Calculus class and saw him in a new way. For the first time I noticed how his hair nearly touched his long eyelashes. How he worked with a determination and confidence that set him aside from the other boys in the class. How had I been oblivious for the past three and a half years?
I approached Jamey after class and simply said, "Yes."
That fall, I joined Jamey and his family on a trip for Thanksgiving. After a long day visiting with relatives and playing with younger nieces and nephews, we were finally alone, laying next to each other on the floor of his grandparents' home office. The house was finally quiet, and the only light in the room was the blue glow of the computer monitor in the corner.
"Do you ever remember your dreams?" Jamey asked as he absently stared at the ceiling.
"I guess, sometimes. Do you?"
He turned to me. "Lately, I've just had one. I dream of us. We live in a house with a white picket fence, we have our own kids, and a dog." He paused. "Do you want a dog?"
I was speechless. Jamey had never been vocal about his emotions, now this? I paused for a second and realized that the dreams I had while I was asleep really didn't matter. This was the dream that mattered.
The following day, we piled in the car with his brother and sister. At some point, while Jamey was driving I dozed off in the back seat. When I awoke, I realized we must have stopped at some point. Jamey's brother was driving, and Jamey was fast asleep next to me, breathing deeply and with just the hint of a smile on his face.
[polldaddy poll=8510967]