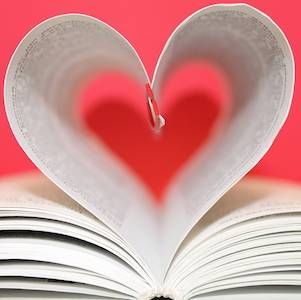 Giveaways
The Most Romantic Stories Of Your Teen Years: Finalist #3
This giveaway is sponsored by The Shape of My Heart by Ann Aguirre.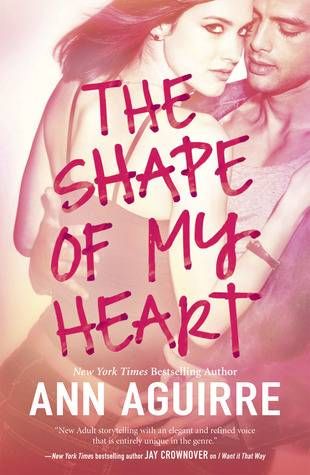 Some people wait decades to meet their soul mate. Courtney Kaufman suspects she met hers in high school—only to lose him at seventeen. Since then, Courtney's social life has been a series of meaningless encounters, though she's made a few close friends along the way. Especially her roommate, Max Cooper, who oozes damaged bad-boy vibes from every pore.
Max knows about feeling lost—he's been on his own since he was sixteen. Now it's time to find out if he can ever go home again, and Courtney's the only one he trusts to go with him. But the trip to Providence could change everything….
It started out so simple. One misfit helping another. Now Max will do anything to show Courtney that for every heart that's ever been broken, there's another that can make it complete.
____________________
In this giveaway, we asked you to submit the most romantic personal story of your own teenage love. We've narrowed the field down to three finalists, each of whom win a set of Ann Aguirre's 2B Trilogy! Below is Finalist #3's entry- go here to check out the other finalists and to vote on your fave. The winner will receive a $100 gift card to the Book Riot Store! Voting will end 11:59PM EST, Tuesday, December 16th.
Finalist #3: Maggie and Jamey
Jamey and I knew each other through fairly well throughout high school. Even though we went to a large school with over 400 students in our graduating class, it just happened that our last names put us next to each other on most class rosters.
As Senior Year came to a close, most Seniors' thoughts turned to prom. Prom was a big deal in town and everyone would go, whether or not they had a date. As prom crept closer, I was among those without a date, but really wasn't concerned. It would still be the social event of the year, the culmination of four years' of friendships and memories.
One morning, I heard my name behind me as I hurried down the stairs to my next class. "Maggie!" I recognized the voice, "Maggie!" Jamey repeated. "Want to go to prom?"
I was stunned! Go to prom with Jamey? The thought had never even crossed my mind. It must have been obvious to him, as he hurriedly followed up with, "You can let me know later."
I was distracted the rest of the day. That afternoon I stared at Jamey from across the classroom in our Calculus class and saw him in a new way. For the first time I noticed how his hair nearly touched his long eyelashes. How he worked with a determination and confidence that set him aside from the other boys in the class. How had I been oblivious for the past three and a half years?
I approached Jamey after class and simply said, "Yes."
That fall, I joined Jamey and his family on a trip for Thanksgiving. After a long day visiting with relatives and playing with younger nieces and nephews, we were finally alone, laying next to each other on the floor of his grandparents' home office. The house was finally quiet, and the only light in the room was the blue glow of the computer monitor in the corner.
"Do you ever remember your dreams?" Jamey asked as he absently stared at the ceiling.
"I guess, sometimes. Do you?"
He turned to me. "Lately, I've just had one. I dream of us. We live in a house with a white picket fence, we have our own kids, and a dog." He paused. "Do you want a dog?"
I was speechless. Jamey had never been vocal about his emotions, now this? I paused for a second and realized that the dreams I had while I was asleep really didn't matter. This was the dream that mattered.
The following day, we piled in the car with his brother and sister. At some point, while Jamey was driving I dozed off in the back seat. When I awoke, I realized we must have stopped at some point. Jamey's brother was driving, and Jamey was fast asleep next to me, breathing deeply and with just the hint of a smile on his face.