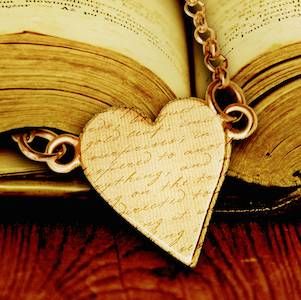 Giveaways
The Most Romantic Stories Of Your Teen Years: Finalist #2
This giveaway is sponsored by The Shape of My Heart by Ann Aguirre.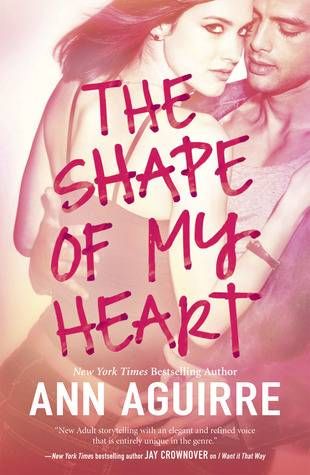 Some people wait decades to meet their soul mate. Courtney Kaufman suspects she met hers in high school—only to lose him at seventeen. Since then, Courtney's social life has been a series of meaningless encounters, though she's made a few close friends along the way. Especially her roommate, Max Cooper, who oozes damaged bad-boy vibes from every pore.
Max knows about feeling lost—he's been on his own since he was sixteen. Now it's time to find out if he can ever go home again, and Courtney's the only one he trusts to go with him. But the trip to Providence could change everything….
It started out so simple. One misfit helping another. Now Max will do anything to show Courtney that for every heart that's ever been broken, there's another that can make it complete.
____________________
In this giveaway, we asked you to submit the most romantic personal story of your own teenage love. We've narrowed the field down to three finalists, each of whom win a set of Ann Aguirre's 2B Trilogy! Below is Finalist #2's entry- go here to check out the other finalists and to vote on your fave. The winner will receive a $100 gift card to the Book Riot Store! Voting will end 11:59PM EST, Tuesday, December 16th.
Finalist #2: Heather and Jason
Sometimes love at first sight takes a few tries to stick. It first hit me when I was 16. At the end of June, I drove with three friends to the Van's Warped Tour 500 miles away. I remember so much of that day, but out of 5,000 strangers, I only remember one.
I was at the stage for MXPX. I turned around to see the circle pit churning on high-blend. One guy jumped above the rest. He had platinum hair and a white t-shirt under a denim button down that flew behind him like a rough cut superhero.
In August I was back at the college town 20 miles south of the rural community I spent so much time trying to escape. The Underground, a last stand of freaks in the heart of conservatism, was hosting its weekly small-time concert. The music sucked, but I didn't care; I was untouchable, dancing in the little circle pit. Then I tripped on my own feet and fell hard.
Someone pulled me out of the crowd before I could be trampled. I turned around to see the most handsome face. He had platinum hair, tropical blue eyes, chiseled cheeks, and he smiled all over. He nodded to a hall where we could talk. His name was Jason, a freshman at the college. He asked me about music. He played with his black wristband, which he'd got at Warped Tour.
I froze. The white t-shirt and denim he was wearing- "You were in Montana!" I blurted. "I saw you! You were in the circle pit at MXPX, and you wore that shirt!"
"Whoa- yeah!" Jason stuttered. We laughed at the awkwardness, then started discussing the bands we'd seen.
We talked the rest of the show. It was perfect, until Ryan arrived. He was supposed to be working. He was supposed to just be friends. But he walked over, threw his arm around me and introduced himself as casually as any male on the Serengeti. Before I could react, Jason stepped back and was caught up talking with someone else. I walked away, fuming.
I didn't see Jason again until the crowd was filtering out. He ran up and handed me a crumpled piece of pink paper. On one side was an email address. On the other, he'd been psychoanalyzing the cast of Winnie the Pooh.
I pinned that paper up with my concert tickets, too shy to use it till I knew it was too late. I cleaned it out with all such memory scraps when I left for college.
My first class was a three hour lab. During the intermission, a gorgeous blond with tropical blue eyes walked over.
"This might sound weird, but do I know you?" he asked. We couldn't pin it down, so he asked me about music. He played with a black wristband.
I gasped, "The Underground– two years ago!"
"Holy cow," he whispered,"it's you!"
This year is our tenth wedding anniversary.