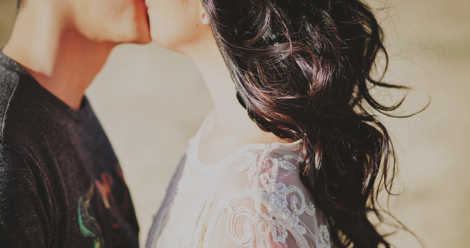 Lists
Romantic Fiction, Just in Time for Valentine's Day
This content contains affiliate links. When you buy through these links, we may earn an affiliate commission.
I can always re-read classic romantic books like Romeo and Juliet and Pride and Prejudice. But if you're looking for more modern, literary romances, here are five that you might have missed:
This is a wonderful example of meta-fiction and a love affair with reading itself. The frame story is a romance between two literature professors, but the fascinating heart of the book is the literary mystery that they're trying to solve. The love between two fictitious Victorian poets, with multiple examples of their writing, shows the author's skill imitating Victorian style.
Henry "Monty" Montague is an 18th century gentleman and incorrigible dandy embarking on his Grand Tour through Europe. This 2017 YA novel has everything: romance, adventure, history, multifaceted characters, and pirates. It deftly handles complex topics like racism, sexual orientation, and mental health without sacrificing its witty dialogue or fast-paced action.
Saeed and Nadia are two thoughtful young people in love when their country is overtaken. The author never specifies the city or even the country that his protagonists emigrate from, but the repressive regime evokes Syria or Iraq under ISIS. Doors begin mysteriously appearing and leading people directly into other countries. Hamid uses this fantasy premise as a metaphor for immigration and to explore the challenges relationships face.
In an Italian villa at the end of World War II, four characters' diverse lives intersect: a thief, a bomb defuser, a nurse, and her mysterious, badly burned patient. The story revolves around the central mystery of the man's identity and his memories of the war and lost love. Ondaatje weaves the English patient's obsession with the work of ancient Greek historian Herodotus—which could seem dry in any other book—into his sweeping romance.
In this richly imagined, fantasy version of Imperial Russia, an enchanter protects and advises the Czar. Teenagers Vika and Nikolai both have magical powers, so they must fight to the death to become the next enchanter. Although the central romance is somewhat predictable, it's still breathtaking to read. Skye draws on folklore and history and uses beautiful descriptions to create a captivating romance.