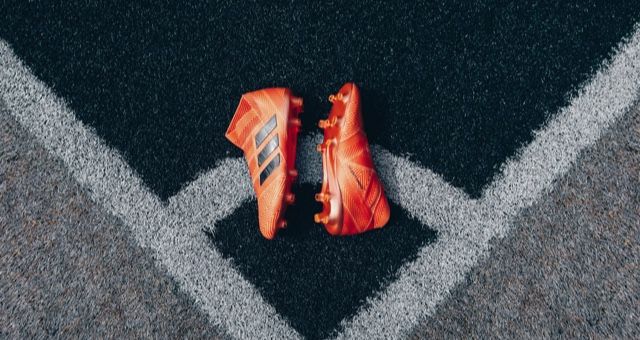 Lists
3 Romances Featuring Former Pro Athletes
This content contains affiliate links. When you buy through these links, we may earn an affiliate commission.
I picked up a few romances recently that I was excited to read for the sake of reading them, but then couldn't help reading them together when I realized they had a common theme. (I read for theme a lot in order to make my Kissing Books recommendations a little less…scattered.) I can't help but name that theme as:
I Didn't Want To Leave My Career In Professional Sports But I Had No Choice
The first book in this grouping is the one that stands out as far as why the athlete left their career, but you'll understand when you read it.
If you have read the Forbidden Hearts series, you're familiar with Rhiannon Hunter. The moment she appeared in the third FH book, Hurts to Love You, I was desperate for her story. She was a wealthy woman who dressed like a tech bro, and who owned her own company. Her personality was delightful in its prickliness, and I just wanted to get into her head.
Luckily for me, Alisha was already planning to give us what we wanted. So in the first book in the Modern Love series, we get to see what happens when Rhiannon decides to give someone a rare second chance.
Rhi had an amazing night after using her own app to find a hookup in a small town, but when she agreed to meet her date again—something she absolutely never does—he never showed up. Not one to forgive a ghoster, she unmatched him and moved on. But when she runs into Samson again at a conference, and he's the new face of a competitor dating site that she wants to buy, they have a few hurdles to get over in order to see what they could have been. Starting with her understanding the circumstances of his accidental ghosting. And then? Anything.
CW here for discussions of sexual harassment and emotional abuse, threats of violence, discussion of CTE, and everyday racism.
(Also, if you haven't read Intercepted and Fumbled—particularly the latter—then now is a good time to read them, especially since the third one is out later this year!)
Georgie has been in love with her brother's best friend since she knew what boys were, but he doesn't know that. And now that Travis is back in town after an injury lost him his shortstop position in the major leagues, she's not sure what to do about it. As the only person apparently interested in shaking him out of his drunken stupor, Georgie installs herself as A Person Who Cares, much to Travis's annoyance. But there is a surprising attraction there, and when a job opportunity is opened to Travis, Georgie is the one who puts Fake Dating For His Wholesome Image on the table. He agrees, but there can't be any sex; there's only so many codes a man can break or whatever BS.
But of course, that's not really a thing they can both make sure doesn't happen.
(And also, the "best friend's younger sister" damn the patriarchy type thing is responded to perfectly here.)
This isn't specifically a romance so much as it's contemporary fiction with romantic elements, but it's still really a romance. Does that make sense?
Evvie Drake was leaving her husband when she got a phone call that he'd been in a car accident. By the time she arrived at the hospital, he'd already died. Now, a year later, she's living alone in their house, grieving the fact that she didn't feel grief. When her BFF asks her to rent out the attached apartment to a friend of his who needs to get away, she's willing to give him a try. Drew, suffering from what is apparently called The Yips (fascinating to read about, by the way), has been dealing with antagonism from inside and outside of baseball, and he just wants to be where nobody knows him and maybe have a drink and watch some TV. Look at a beach. Eat some lobster. Definitely not get his hopes up about getting his game back. But when he moves into Evvie's house, they spark up a friendship…which slowly, ever…so…godforsaken…slowly, becomes more. And they're both lightly hopeful about their futures as the other helps them see it.
CW for gaslighting and occasionally violent ex husband and the apparent unceasing whiteness of Coastal Maine.
***
Also I have to throw out that the three non-sports love interests in this trio all have really interesting jobs: Rhi owns a dating app, Georgie is a legit clown, and Evvie does transcription for journalists. Cool, right?
What's your favorite non-sports sports romance?
—
This content first appeared in Kissing Books, Book Riot's twice-weekly romance newsletter. Interested in getting book recommendations and romance news right in your mailbox? Subscribe!