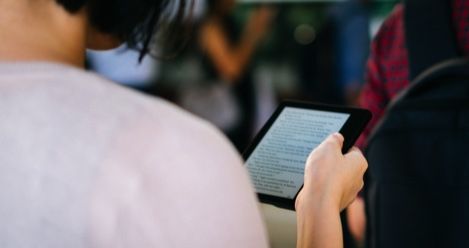 This content contains affiliate links. When you buy through these links, we may earn an affiliate commission.
Romance short stories can be a great way to fit in romance reading when you're strapped for time. They're also a great low-time investment way to try out a new author. But where do you find romance short stories that are easily available online and free? I've got you! Here is a list of places you can find romance short stories for free online. Get your HEAs or HFNs quickly, for zero dollars, and without changing out of your pajamas!
Authors' Websites and Newsletters
Some of your favorite published authors with full-length books have short stories available on their websites or as perks when you subscribe to their newsletters! Here are a few of my personal favorites:
Courtney Milan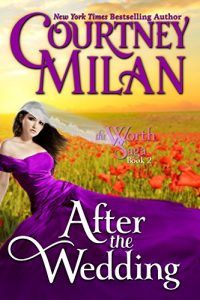 Courtney Milan is one of the best romance authors writing today. And she's versatile: she writes diverse historical and contemporary romance. Lucky for you, she has a whole page on her website dedicated to free short stories she's written. Some of them are stand-alone, some are best read with an understanding of characters from her various series. She even has a story she wrote two years before she became a published author! Now that you're itching for more Courtney Milan—I promise you will be after reading her short stories—try her latest full novel After the Wedding. (It's the second in the historical Worth series—start with Once Upon a Marquess if you want to read in order).
Lucy Parker
If you're not reading Lucy Parker, you are missing out. Her London Celebrities series of contemporary romances is just delightful. With fun settings like the West End's theatre district and excellently executed tropes like fake relationships and enemies-to-lovers, there's a lot to get excited about. You can check out two free short stories of hers on her website: "Too Wise to Woo Peaceably" (set after book #1 Act Like It) and "A Pretty Face Valentine" (set after book #2 Pretty Face). After you've read the full novels that inspired those stories, check out the most recent book in the series, Making Up.
Talia Hibbert
Talia Hibbert has officially arrived in the romance scene, and her diverse, sexy romances are so worth the hype. You can look forward to fat-positive representation, main characters of color, queer protagonists, neurodiversity, and more, in contemporary and paranormal romance. Now that you're pumped for her work, start by signing up for her V.I.P email list, and you'll get free copies of the novelette Always with You and the novella Operation Atonement. Then jump into the first book of her Dirty British Romance series, The Princess Trap, or maybe the first book in the Ravenswood series, A Girl Like Her.
Publisher's Websites
In a clever ploy to get you hooked on authors who have plenty of longer works available to buy, several publishers offer low-cost or free online romance short stories by their published writers. Two (of many) options are:
Harlequin
Harlequin has a ton of free romance short stories available on their website. To access them, you just need to make an account with an option (but not a requirement) to sign up for promotional emails. It takes like 30 seconds! What I especially like is that they have estimated reading time (30, 45, and 60 minutes) indicated for each story, so you can pick one to finish in just the amount of time you have. How about trying an emotional romance set in South Africa featuring a Black woman protagonist like "Blind Date with His Princess" by Therese Beharrie? Then you can get started on one of her recent full length novels like Surprise Baby, Second Chance.
Yvla Publishing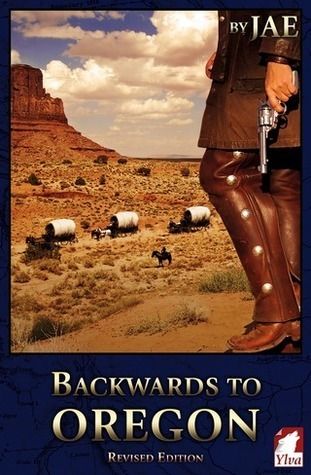 Yvla Publishing, a women's and lesbian publisher, has plenty of lesbian romance short stories available to "purchase" on their website for the cost of…$0.00. Check out their page for short stories and sort by price to see all the freebies. (There are also plenty of others that are only a dollar, so you can't really go wrong with one of those either). Once you've enjoyed a short story by a great lesbian romance author like Jae, enjoy a longer work of hers like a western historical romance. For instance: the classic first book in the Oregon Series, Backwards to Oregon, which was recently revised in 2017.
Wattpad
You might already know Wattpad as a free online platform for reading and writing all kinds of different genres and lengths of writing. But this is a reminder that it's also a great option to go to for romance short stories!
Use the filters "romance" and "shortstories" and/or "shortstory" and voila! Other filters—depending on what sub-genres you're into—you might want to explore are "love," "oneshot," "sadromance," "eroticromance," "sexy," "historicalromance," and more! You'll get tons of results. Look for stories that have high numbers of stars and/or reads in order to suss out higher quality stuff.
Another strategy is to seek out compilations by other Wattpad users and let someone else do the curation, like this collection of short stories put together by a dedicated Wattpad reader. Read the stories right there on the Wattpad website or using the Wattpad app.
Smashwords
If you're a dedicated ebook reader, which many romance readers are, Smashwords may be familiar. It's an ebook distribution platform for indie authors and publishers that covers all price points—including free! Start by selecting the romance genre on the left hand side of the home page; then select the sub-genre "short stories." Finally, under "price," select "free."
That's it! Peruse the wonders of free romance short stories now at your disposal! You can download in various different formats, including pdf, ePub, mobi, and more, as well as reading right on the site.
Your Local Public Library
This is the last option on this list but certainly not least! As a public librarian I would be really remiss to exclude the wealth of free materials available at our wonderful organizations.
If you already have a card for your local public library, you can access a ton of awesome online materials without going to the physical library, including, of course, romance short stories. Most North American libraries provide access to ebooks (and digital audiobooks) through a company called Overdrive and its app called Libby. Either by downloading the Libby app to your tablet or smartphone or going to the Overdrive site on your computer, find your library from the list and create an account using your library card number.
Once you've logged in, you can do a keyword search for "romance short stories," look up your favorite romance writers, or browse the romance and/or short stories categories. You can read on your device or computer, or download and upload to an ereader. Check the website of your local library for other databases of ebooks that they may subscribe to; other options may include Hoopla, cloudLibrary, or RBDigital.
Want more romance short stories? Check out this list of erotic short stories and all things romance on Book Riot.