Lists
8 Marathon-Worthy Romance Series
This list of marathon-worthy romance series is sponsored by Brazen and the Beast by Sarah MacLean.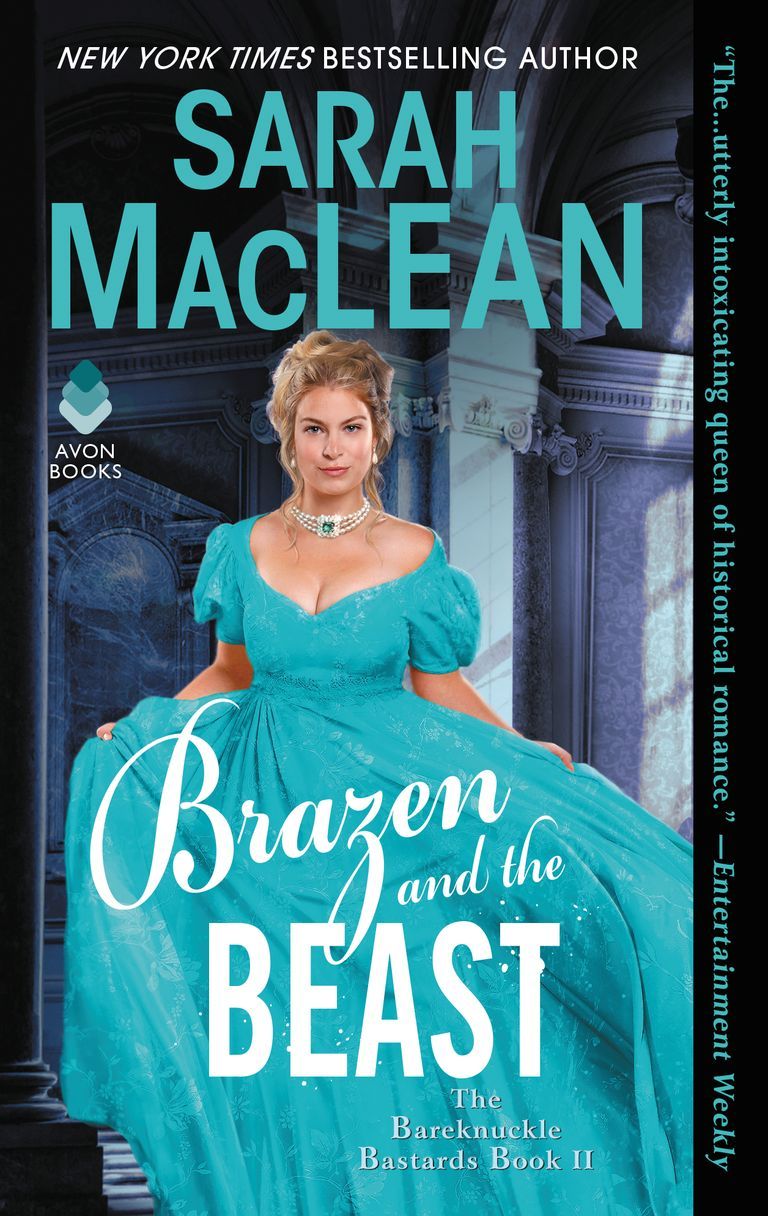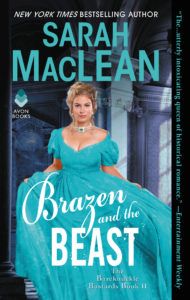 The Year of Hattie is off to a perfect start, until she discovers the most beautiful man she's ever seen tied up in her carriage, threatening to ruin her plans before they've begun. Awakening at her feet, Whit is surprised the woman who frees him is headed for a night of pleasure…on his turf. He is more than happy to offer Hattie all she desires…for a price. Soon, Hattie and Whit find themselves rivals in business and pleasure. If they're not careful, they'll have no choice but to give up everything…including their hearts.
---
Are you on a constant search for marathon-worthy romance series? I'm right there with you. The only thing better than reading an amazing book is marathoning an amazing series. Sinking into a new world filled with lovable characters and relationships to root for is one of a romance reader's greatest pleasures, after all. All of these should hit the spot, but beware: you will want to quit real life for a while and do nothing but read. Resist the urge. You can do it.
Or you can call in sick, I guess.
Psy-Changeling by Nalini Singh
Start with: Slave to Sensation
The Psy race has long since decided to erase their emotions in order to control the virulent strength of their psychic gifts. To Sascha Duncan, two truths seem indisputable: this has vanished all traces of violence among their race and turned them into the rulers of the world. But when DarkRiver, a changeling leopard pack, starts investigating a serial killer who targets changeling women, Sascha's forced to face both the lies she's been told all her life and the strength of her emotions for DarkRiver's alpha, Lucas Hunter.
Reluctant Royals by Alyssa Cole
Start with: A Princess in Theory
What if the emails in your inbox claiming you're betrothed to a Nigerian prince were true? For Naledi Smith, that's an inconvenient reality. Now, on top of managing work, grad school, and a fraught relationship with her best friend, Ledi has to deal with the kingdom of Thesolo and its gorgeous heir Thabiso on top of it.
In Death by J.D. Robb
Start with: Naked in Death
In the first book of this futuristic sci-fi procedural series set in New York City, Lieutenant Eve Dallas is on a race against time to find a serial killer before he strikes again. Falling for the main suspect? That was never part of the plan.
Hidden Legacy by Ilona Andrews
Start with: Burn for Me
In a world where a serum injection gave human beings the capacity for magic, PI Nevada Baylor is fighting to regain full control of the family company after her father's death. When she's hired to find someone's son, she comes face to face with billionaire recluse Connor "Mad" Rogan instead.
London Celebrities by Lucy Parker
Start with: Act Like It
West End sweetheart Elaine Graham can't be in a room alone with castmate Richard Troy without wanting to chuck something at his head. Or possibly steal his prop sword and bring some real murder to the stage. Being civil at work is daunting enough. Pretending to be in a relationship with him? Lainie is in for the most challenging role of her career.
Amour et Chocolat by Laura Florand
Start with: The Chocolate Thief
If you think all chocolate is the same, feel free to say so to Parisian chocolatier Sylvain Marquis at your own peril. When Cade Corey, heiress to billionaire American company Corey Chocolate, approaches him to develop and put his name on a special bar, he's less than enthused. Putting his name on her, though? Now that might just work.
Baldwin Village by Jackie Lau
Start with: One Bed for Christmas
Wes has been in love with Caitlin since they first met in college. Now that's she's a highly successful entrepreneur and he's living paycheck to paycheck, she seems more out of his league than ever. But he comes to realize—once they're stuck together in his tiny apartment with only one bed—that Caitlin may not see it quite that way.
Ravenswood by Talia Hibbert
Start with: A Girl Like Her
Evan Miller is new to the small town of Ravenswood. He's pleased with his new apartment, and even more pleased with Ruth Kabba, his new neighbor. What he can't seem to understand is why is Ruth the town pariah. She seems like a perfectly decent, perfectly normal person. And perfectly attractive, to boot.
---
There you have it! Eight wonderful romance series to marathon. Did I miss your favorite? Let me know!