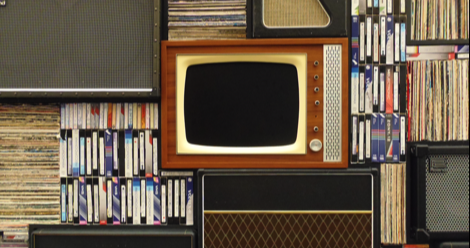 Romance/Erotica
Romance Novels to Read Based on Your Favorite Reality TV Show
This content contains affiliate links. When you buy through these links, we may earn an affiliate commission.
This post on romance novels to read is from Silvana Reyes, a Mexican book blogger. She enjoys all types of sub-genres, but loves a good love story. Romance fiction is her heart and joy and you might find her screaming about book releases on her Twitter account.
---
There is something about reality TV that I find fascinating. Because my eyes can't look away whenever they're on. I know, I know—that is the point of a reality TV show. They have to appeal to many different people and actually have to snatch your attention for a while. It's not that hard to have my attention. They only have to have a competition, drama, or anything fashion or wedding-related.
You can find many books set inside a reality TV competition or a show. I probably don't know anything about the behind-the-scenes part of reality TV, but I know it's not what it seems. When I read these books, I found out a bit more about what goes behind the cameras and spotlights. And it's always fascinating to me. In these romance books to read you might find producers who will create problems or drama to get high ratings, romances you love that won't be real, enemies who are really a couple, and competition that will try and sabotage you.
For Dancing with the Stars: Take the Lead by Alexis Daria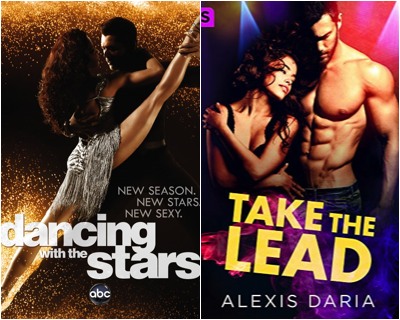 Like Dancing with the Stars, Take the Lead follows a dancing competition, pairing up professional dancers and celebrities. In this case, it's exactly about that! Gina Morales, a professional dancer, thinks this season is hers to win it. When she meets her partner, Stone, star of the hit Alaskan wilderness reality show, things might be looking up.
For The Bachelorette: Insert Groom Here by K.M. Jackson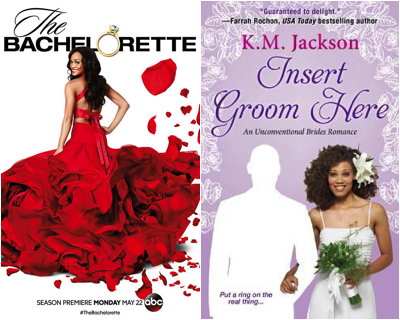 The Bachelorette is always so entertaining to me, and Insert Groom Here is a perfect fit for this recommendation. You can bet there is a find-a-groom type of reality show happening in the book, just like the real show. But instead of finding someone in one of the contestants, Eva Ward, the heroine of the story, might be finding someone who is working behind the scenes…
If you thought the #RoyalWedding was beautiful and wanted to know how a wedding planner worked,
Marry Me, Charlotte B!
is such a good follow-up book to read after the event. Written in an episodes-like way, you meet all kinds of different characters, from the Top Wedding Planner and Star Charlotte Bertram to everyone on her fabulous crew, and follow them as they work to plan a beautiful wedding for a Pop Princess.
For Masterchef: Under the Knife by Laurin Kelly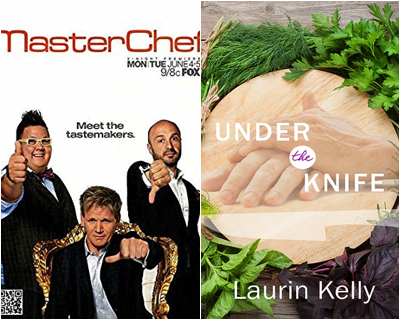 Food and competition? Sign me up. I'm a huge fan of Masterchef, so it's not a surprise I had to mention this hit TV show. Under the Knife is set inside a cooking competition where Nate is part of the group of 12 contestants. Also participating is Zachary: a cold, snotty competitor who can make Nate's mind go blank and his heart go fast at the same time.