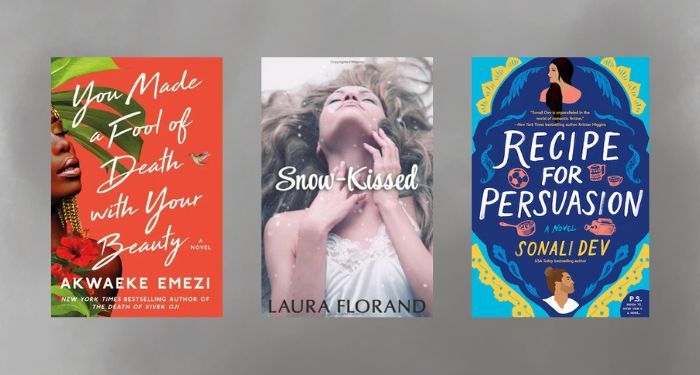 This content contains affiliate links. When you buy through these links, we may earn an affiliate commission.
One of the criticisms I hear most often about the romance genre is that the happy endings are unrealistic, and the stories or conflicts don't have any real depth. That argument always frustrates me because while there are plenty of happy and fluffy books in romance, that's true of all genres. A happy ending doesn't mean the characters didn't have to struggle or deal with real conflict to get there.
From time to time, I love a romance that's as light as cotton candy — something that's fun and easy and, frankly, a little forgettable (I look for the same thing in action movies, to be honest). But many of my favorite romances are those that are hard and seemingly unyielding. Those are the books that really earn the happy ending and that, to me, feel a bit more connected to the multi-dimensional human experience. Over the last few years, as I've been navigating some personal loss, I've been especially drawn to romances in which one or more main characters are dealing with grief.
Those who don't know the genre might be surprised to know that romance, a genre best known for happy endings, contains many romances of all subgenres that wrangle with grief. Grief in romance shouldn't be that hard to imagine: Sleepless in Seattle is one of the best-known romantic comedies of all time, and that movie opens with Tom Hank's character at his wife's graveside, for god's sake. An author who can write well about the experience of grief makes their characters more relatable to readers who've been through it, and seeing a grief-stricken person — even a fictional one — work to navigate their grief and find love and happiness is a good reminder for all of us that we don't have to lose ourselves in our loss.
---
This is a collection of romances dealing specifically with grief, but if you're looking for Big Feelings in romance, check out 10 Romance Books That Destroyed Me (And Put Me Back Together) and Feeling Terribly Sad and Deeply In Love: 12 Sad Romance Books.