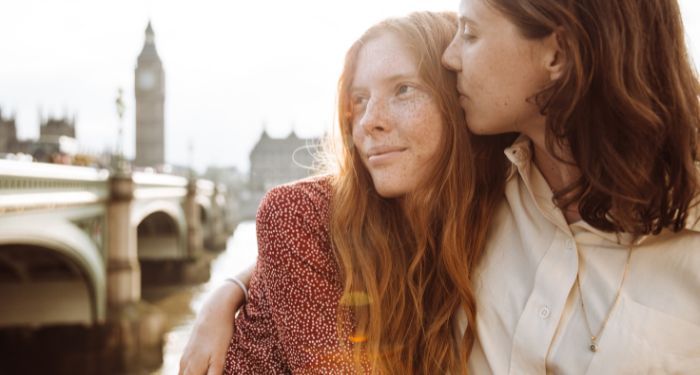 This content contains affiliate links. When you buy through these links, we may earn an affiliate commission.
Way back in 2012, London shocked many of us by being named Europe's most romantic city.
Admittedly, a lot has changed since 2012, which was something of a golden era for the UK capital, with the Olympics coming to town and much of the city celebrating the Queen's golden jubilee with flag waving and street parties. But still, the essential Londonness of London hasn't changed; if anything, it's cleaned itself up a bit since then. And if the buzz and gritty realities of a bustling city do it for you, then you'll definitely find those in the Big Smoke — as well as quaint bookshops like the one where I work in Dulwich Village, and the glamour of the West End and Leicester Square film premieres.
As we've been taught by all the romantic comedies — including the one featuring another quaint bookshop — London is also a great place for serendipitous meetings. There are so many people here — the figure is creeping up to 10 million — that somewhere, there has to be your soulmate, right? That's what I'm hoping, at least.
The thought of that is itself a little bit romantic. And many are the writers who've played into our daydreams — as well as, perhaps, their own — by setting their love stories in London. Here are 10 great ones for you to get started with.
Want to read more books set across the Atlantic? Check out 100 Must Read Novels Set in London. And if you want more romance, have a look at The Best Romance Books You've Never Heard Of.