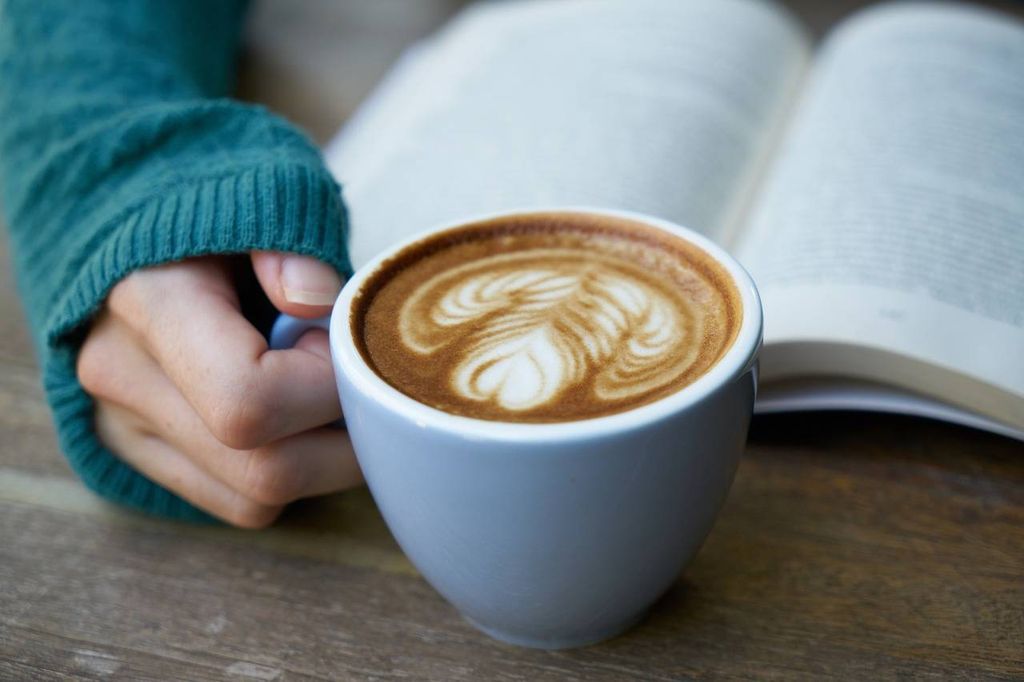 This content contains affiliate links. When you buy through these links, we may earn an affiliate commission.
My alarm goes off at 5am Monday–Friday. I don't have to get up that early, but in reality, most days I don't mind. I'm an early riser for sure, a "morning person" for all intents and purposes. Even so, 5am seems particularly cruel these days when it's still dark outside and last night's frost covers the cars outside more often than not. I use the 5am hour for a variety of purposes since it's usually my only alone time all day long. I work out, I write, I organize my day/thoughts, but mostly I read. Although I don't mind the early morning wake-up call, whatever book I'm reading that particular day better be darn good for me to get my butt out of bed before most sane people wrap up their slumber.
Not all romances are great for early morning reading. If the plot doesn't advance at a fairly quick clip, or if the author's writing style is too wordy (where I have to go back and reread sentences) I DNF a book without regrets. I only have an hour of alone time at the very most each day before my family is up and moving, so my reading time really can't be wasted on books that don't give me complete and utter joy.
My recommendations for romances tailor-made for early morning readers all have a bit of suspense or mystery to them. However, all except one wouldn't be labeled as romantic suspense. Each of the books captivated and held my attention through the early morning grog. While most readers might have stayed awake all night long to read these books, I chose to wake up early and attack these intriguing reads in smaller doses. If this sounds like a reading style that fits your lifestyle, take a peek at my recommendations.
Note: A few Rioters have previously mentioned that they listen to audiobooks in the morning. That's a fabulous strategy for getting in more reading time too.
This romantic suspense is extremely fast-paced. In the span of a few pages, time can leap forward a few days and then a few days again, or the story pick up across the country. Never ever was I even a little bit bored while reading this Shadow Ops book. Oh, and the heroine is a combustion expert (she blows things up). How cool is that!?!
I love this Christian romance book so, so much. Coble has a way of making the inspirational aspects of her books so approachable, she never sounds preachy.This book has it all: a beautiful setting, romance, and suspense.
Looking for some steamy sci-fi romance? Then look no further than Dixon's Ice Planet Barbarians series. I love each and every one of the books in this ongoing series, but you really need to start back at the beginning with Ice Planet (Vektal and Georgie's book) to get the full effect. Warning: I was so engrossed in this book when I started reading it, I was late to work several days. Proceed with caution.
Fernando's Conflict of Interest series has been a delight to read thus far. I find her heroines to be super relatable and her heroes to be adorably smitten. In the latest installment of the series, Approaching the Bench, the uncommon power dynamic and sense of danger that permeates each page makes for a quick and captivating read.
Regency and Victorian romances are always hit and miss with me. Although I enjoy a good historical from time to time, they just aren't engaging enough for me to read before a few cups of coffee. However, Marrying Winterborne is an exception. Second in the Ravenels series, this book is the story of a successful department store owner and a sheltered aristocrat.
I always tell people that this book is a "highland road trip romance." In it readers get all the benefits of a modern road trip (forced proximity, lots and lots of dialogue, and uninterrupted time for the hero and heroine's love to grow) without technology or secondary characters interrupting the main story arc. About halfway through there is a pretty darn huge plot twist, too. This book kept me on my toes and anxious for more.
Novellas are a natural fit for early morning readers since you can very often finish an entire story in one sitting. I'm almost always more productive after seeing a story though, so the five HEAs in this collection were very, very good for my work rate. Even with my lack of knowledge regarding the Tang Dynasty, I was able to follow these stories and enjoy them thoroughly.
An oldie but a goodie, Kiss of Midnight is the first book in Adrian's Midnight Breed series. At the outset, we meet Lucan the leader of the Breed warriors and a human Gabrielle. Although she is in grave danger, Lucan doesn't want to risk binding Gabrielle to him for the hundreds of years. Adrian's world-building is perfect for morning readers. She fully explains the rules of Vampires, Breedmates, and Rogues in simplistic language that moves the story forward swiftly.

Is there a book that I need to add to my morning TBR list? If so, add it to the comments!