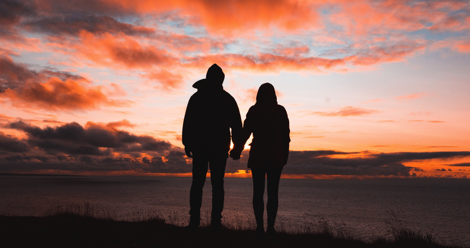 This content contains affiliate links. When you buy through these links, we may earn an affiliate commission.
Hey there, howdy, I'm Jess, one of your resident BR romance freaks. I spend most of my time compiling Kissing Books, the weekly romance newsletter, and recording When In Romance with Trisha every other week, so if you're new, you might not have come across much of my stuff.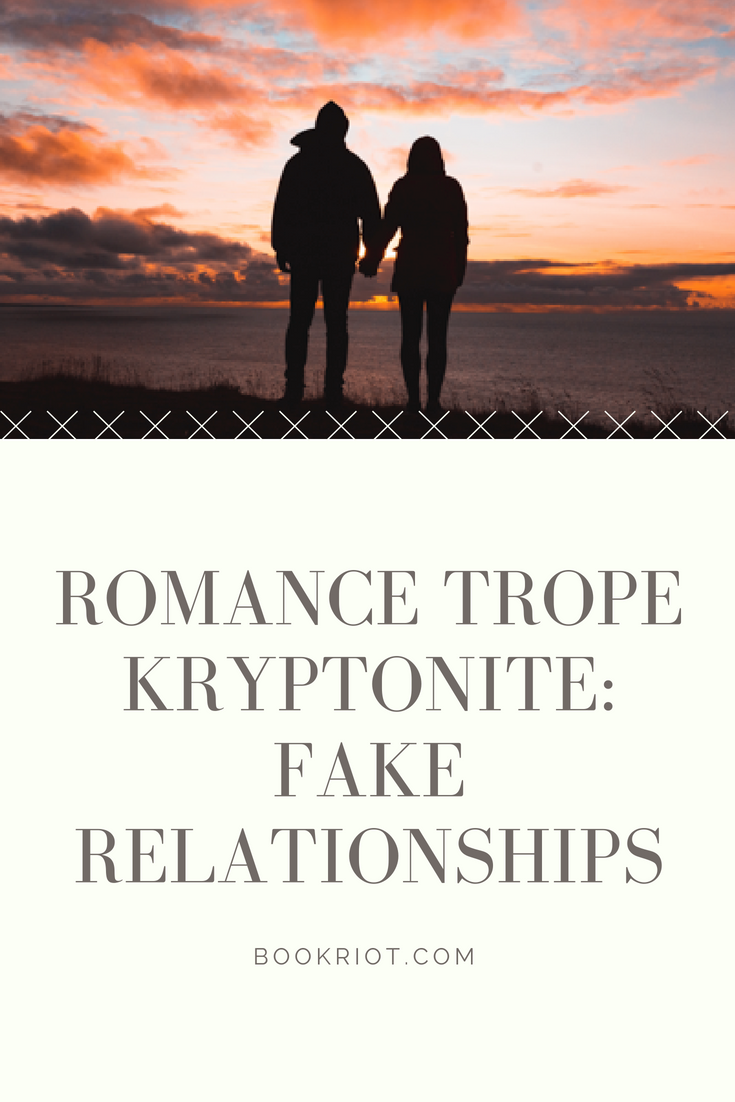 Welcome, welcome, to the first of what we hope to be many iterations of Romance Tropetonites. These are particular romance tropes that we will always fall for, that make us weak, that will make us break our book-buying ban for just a moment.
There are several ways to bring me down, but one of them is fake relationships of any kind:
I need a date and accidentally say you're my girlfriend so we have to continue

I have to go to this thing and don't want anyone to know I'm alone

I've told everyone I have a fiancé but he's not real

I can only inherit if I'm married by the time I'm 35 and I'm a horrible manwhore who can't settle down for the life of me
Et cetera, et cetera, et cetera.
In modern times, the fakeness of the relationship can be either for one night, a series of dates, or a marriage that turns from brief to permanent. Sometimes, it doesn't even exist once the two people have met.
In historical romance, there's usually a marriage of convenience involved, or at least a courtship. If it's the former, it really gets me when they have to present a face of having always loved each other or some rot, and then they start acting like that for real. But I will also take a marriage/courtship of convenience in which the couple have to grow into each other.
Let's talk romance novels about fake relationships, shall we?
Asking for Trouble
AKA
The Wedding Date
by Elizabeth Young
If The Wedding Date (the film starring Debra Messing, not to be confused with the book which I will discuss later) was one the formative movies of your romantic comedy-watching career, you might be interested in checking out the original book. While the only similarity might be the wedding in Britain and the hiring of an escort, the fun is also there. Here, Sophy has told her mother that her charming and brilliant boyfriend Dominic would be escorting her to her younger sister's wedding. Well, there is no boyfriend Dominic, so she hires Josh to be him for the trip. Except…there might be something there?
An opera star gets a concussion and a football player saves her life. Reeled in yet? Well, what if I tell you that there is some confusion and paparazzi think they're engaged, which they go along with? Yeah, that's got your attention, huh? While I did grump a bit at the ending of this book, the premise was too darling to say no to, and I laughed and smiled all the way through it.
If you like geeks and fandom, this is the fake relationship for you. Hailey lives and works in a town where you might not expect there to be a big fandom convention, but there's one happening for Mystics, a tv show with a Supernatural-style following. When Jake has to escape some particularly crazed fans behind Hailey's counter, they set in motion a fake-dating scenario that could give a much-needed boost to his Q-score.
Isaiah, a football player with a teenager, meets and greatly enjoys the company of Victor, a Russian dancer in danger of being deported. He is unsurprisingly afraid, as a gay man who challenges authority and calls out state practices would be. Isaiah has an easy fix for that: they get married, Victor stays in the country. Easy peasy. They just have to make it look like it's for the right reasons.
Sanctuary
by Rebekah Weatherspoon
When Liz is threatened and needs to leave New York City, a friend takes her to stay with his reclusive brother on a farm in the middle of nowhere. With that whole reclusive thing, there has to be a reason for a strange woman to be staying with Silas for any period of time, so she becomes his girlfriend he met online. And y'all, they're both really good at faking it.
While Tessa Dare has a couple of excellent historicals with fake romance plots, this one is a particular favorite, just for the premise (and the letters at the beginning). Maddie doesn't want a season, so she creates a fiancé that no one has met. She continues to write to "him" (who she hopes is just a garbage pail somewhere) for several years until she realizes she has to kill him. When the letters stop going, however, a man appears with a ragtag band of brothers, claiming to be her fiancé. He wants a home for himself and his men, and her castle is the perfect place for them to settle. They just have to get married. And like it, of course.
Richard and Lainie are actors on the London stage. Richard has a bit of a reputation, and the producers think Lainie would be a great boon to said rep. All they have to do is put on a fauxmance for the people of London and their news-reporting friends, and things will work out fine. If only they actually liked each other.
Martha and her BFF Max get along great. He quotes Pride and Prejudice and brings her food. He also has no problem playing along when someone mistakenly calls him Martha's boyfriend when her family is around. But they're best friends, so he can definitely pull this off.
When Alexa and Drew get trapped together on an elevator (another one of my tropetonites!), they hit it off immediately, and he ends up inviting her to be his date to the wedding he's in town for. His plus-one cancelled last minute, and he'd love to spend more time with her. They have a fabulous time, and even Drew's friends love Alexa. One problem: Drew lives in SoCal. Alexa lives in NorCal. Somehow, they make it work.
With a title like that, how could I not include it? Naomi is going on a weekend trip with friends, and not only is she bound to be the only single person there, but her ex is coming with his new girlfriend. So she enlists her brother to help her find someone to pretend to be her boyfriend instead. Enter Will. He is a reclusive science fiction writer who doesn't like people, but for some reason, he's willing to do this for his best friend. While the romance moves quickly, there are some really adorable moments.
***
There are so many others I could talk about. You've got the Green Card Romances like The Wall of Winnipeg and Me by Mariana Zapata or Roomies by Christina Lauren. You've got the Marriages of Convenience like The Duchess Deal by Tessa Dare, A Rogue By Any Other Name by Sarah MacLean, or Tempest by Beverly Jenkins. There's His Road Home by Anna Richland, or Pretending He's Mine by Mia Sosa. Riley Hart's Faking It. Talia Hibbert's The Princess Trap. Even, to some extent, A Princess in Theory.
Just give me all the fake relationships.
What are your favorite ones?
And what are the tropes you can't resist?