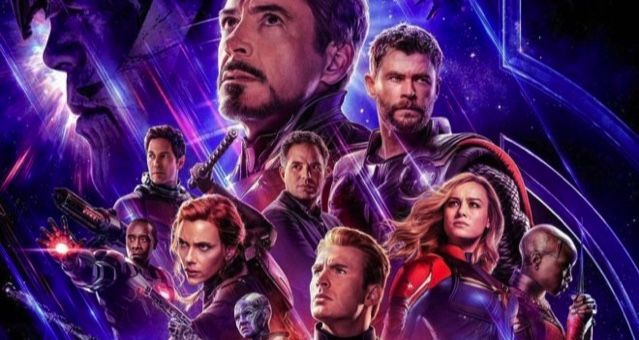 This content contains affiliate links. When you buy through these links, we may earn an affiliate commission.
Avengers: Endgame was a cinematic experience, both in film and all the records it collected. It was the culmination of so many movies and storylines. But putting the cinematic universe aside, Marvel has been in our lives for so long now and it will continue to put out content that appeals to us.
For me, I do love a good romance. You can find some fascinating romances in the comics that haven't been shown in the movies as of yet. But that's for another post, I guess! This post will pair up Avengers with romance books, so if you like a certain Avenger you might love their book match. Check out these romance books to read based on your favorite Avenger.
For Captain America: Tikka Chance on Me by Suleikha Snyder
I added this title because the hero looks like Chris Evans, aka Captain America! But the book is out-of-this-world amazing. Suleikha creates this outstanding novella that will make you want more, for sure.
Pinky works at her family's Indian restaurant. It's there where she meets Trucker Carrigan, and the attraction is the fire emoji.
I recently finished The Right Swipe and let me tell you that Rhiannon is one of the best heroines I've ever read. She's the CEO of a dating app called Crush and loves using sweatshirts (YES!). I want to be her, I seriously want to be her.
Alisha Rai returns with a new series, Modern Love. This first book introduces us to Rhiannon and Samson, who had a one-night stand a few months ago but then Samson ghosted her and she blocked him from her life. Now he's back, working with the company she wants to buy, Matchmaker. This former football player, though, is ready to stay with her forever.
I was trying to think of a heroine who also happens to be a spy or assassin just like Black Widow and I think Secret Agent Seduction is a perfect pick for this Avenger.
Secret Service agent Lia gets her latest assignment: rescue a revolutionary leader. She will need all her special-ops training to make this happen and get Armand to safety. While also fighting hard her attraction to this hottie.
For Captain Marvel: Unsung Heroine by Sarah Kuhn
Sarah Kuhn returns to her very loved series Heroine Complex with a novella that will connect us to the next trilogy. Why Captain Marvel? Well, Lucy Valdez is one of the toughest fighters in San Francisco. While she doesn't have superpowers, she is the bodyguard and fight trainer of our favorite group of superheroines and also a karaoke queen.
Also who doesn't love the "I have been crushing on this girl for so long but I can't seem to confess" trope?!
For Thor: Hold Me Down by Sara Taylor Woods
As with Captain America, the hero from Hold Me Down is Thor-inspired. Even the heroine says this. He has that blond hair pulled back into a tight knot, the beard, and "legs for days" as the heroine so beautifully describes to us.
Trigger warnings: D/s elements (including Daddy play) and discussion of self-harm.
His Captive Princess is perfect for the ones who are looking for a Black royal character! Isha is First Princess of Bagumi Kingdom and she wants the best for her country even if it means marrying someone only to get peace between kingdoms. But it definitely sucks when she has to leave behind the one man he wanted. Ten years later, Isha and Zain are thrown together again; he a rebel fighting for justice, and her, the captive princess.
---
There are so many more Avengers that you can match with romance books. Which ones will you match yourself?