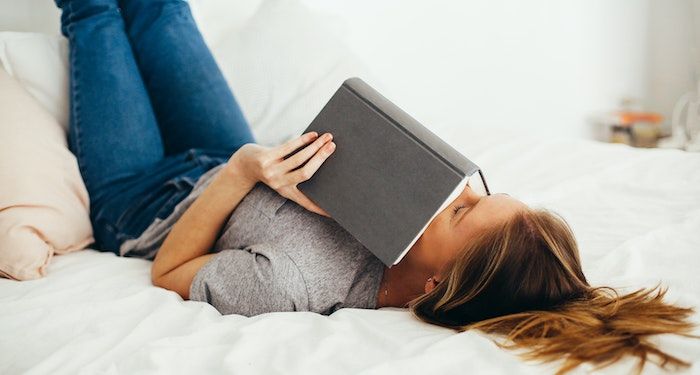 Romance/Erotica
10 Romance Books That Destroyed Me (And Put Me Back Together)
This content contains affiliate links. When you buy through these links, we may earn an affiliate commission.
First things first: I want you to know that I'm an easy crier when it comes to books. Even if something happy happens in the scene, you can expect tears from me. I am easily emotional and I cry at dogs in TV commercials. So, whenever I read a romance book, tears are not a surprise. These romance books took care of me, broke me, and put me back together all in a span of three to four hundred pages. Isn't that wild?
I don't know about you, but sometimes you need a good cry here and there. Emotional books create a safe space for you to do that. You can feel (and bawl) while you're reading an epic love story with a confirmed happy ending. But those tears feel like you're finally letting go, you know? These books allow a time to do it when you feel the safest and for that, I'm forever grateful.
The Elements That Make Me Cry
Compiling these emotional romance books in this list makes me think about why they broke me while I was reading them. What elements make me cry? One aspect that I can pinpoint, for sure, is the angst level. Angst makes me emotional, that's a fact. Some scenes in books are angsty and they create moments where characters are going through it. And as the reader, I get involved in this experience and, whatever the character is going through, I feel that too. If the scene is angsty and intense, you bet I'm going to be suffering alongside them.
Another element I feel that always moves me is pining. Oh, boy. When characters are pining for another person, it just makes me feel alive. Most of the time you'll find pining in forbidden romances or relationships where they know they cannot happen, but the love is there either way. The pining and yearning they feel are out of this world and a good author will make you hurt with the characters as well.
Loneliness tends to also make me feel a lot. If I find a book where a character feels a lot of loneliness, or when a character doesn't really have anyone to lean on, I instantly tear up. I just know that throughout the novel they will find a found family that will care for them and be there for them. And that…that is just everything.
Disclaimer: This list is very personal. You might pick up one of these books and not get emotional like me. It might not break you (or put you back together). And that's fine! These are the books that did that for me, and if they make you feel the same way — and give you a good time to boot — that's a win for me.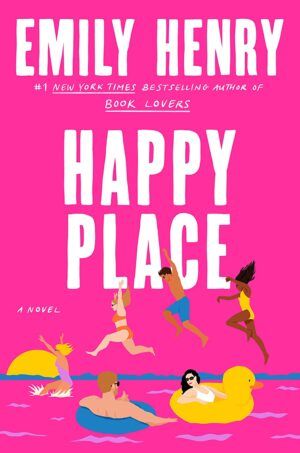 Happy Place by Emily Henry (April 25th)
Emily Henry returns with another heart-wrenching romance novel about second chances, letting go, and finding your happy place in unexpected places.
Happy Place follows Harriet and Wyn, a couple who couldn't be more perfect…except that no one knows they broke up six months ago. They're keeping it a secret because it's the last time they are staying at the cottage where they spent the best weeks of their life with their best friends. During this whole week, they have to pretend that they're still together…even if it hurts.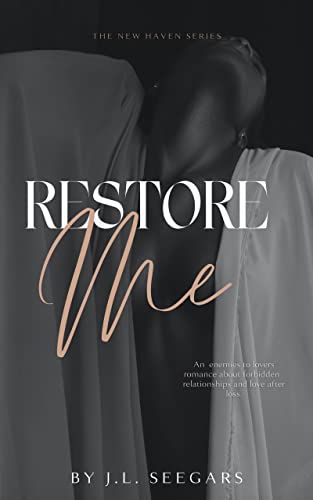 A widow finds love again with her husband's best friend in Restore Me, an emotional, angsty forbidden romance.
Sloane has hated Dominic since the moment she met him. Unfortunately, he was her husband's best friend. After a drunken night, they feel an unexpected spark between them. Sloane has sworn to never fall in love again, but maybe the one who can climb up her walls is none other than her late husband's best friend.
One trope that I always find myself crying over is the estranged spouses trope. An angst fest, estranged spouses romances can easily break you apart with a few words. In Pets of Park Avenue, self-proclaimed hot mess Scout reunites with her estranged husband when she asks him for help in the form of borrowing his cute dog. They haven't seen each other in years, so there's bound to be cold shoulders, unresolved feelings, and so much more.
This is the perfect romance if you're searching for a "right person, wrong time" plot.
Waking Olivia is a forbidden romance between a cross-country runner and her new coach. As I previously mentioned, angsty books make me feel too much, and there is not one book angstier than Waking Olivia.
When Olivia transfers to a new school, she doesn't expect anything to change. Rumors still follow her even if she left them and everyone behind. Alongside the stories about her, the nightmares are also still very much present — dreams where she desperately runs and finds herself in unknown places when she wakes up. And the last thing Will should want is the broken girl with heartbreaking eyes.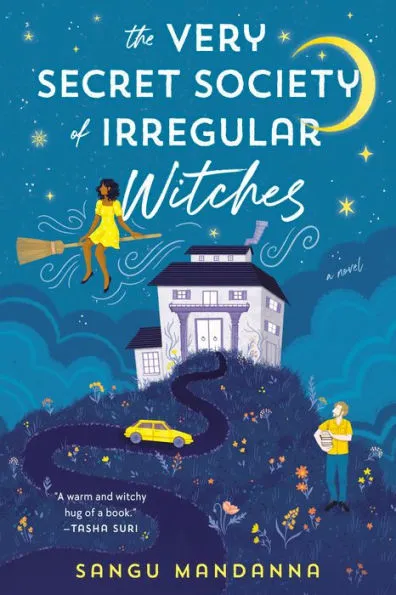 When it comes to loneliness, Mika Moon knows it well. It has become a second skin. This witch has been hiding her magic from everyone throughout her whole life, so consequently, it has isolated her. When an unexpected message arrives, telling her to come to the mysterious Nowhere House to teach three young witches how to control their magic, Mika knows it's a bad idea. But sometimes a little bit of rule-breaking heals the soul. Immediately, her life gets tangled up with the people inside the house: the three witches, an absent archeologist, a retired actor, two caretakers, and a prickly librarian.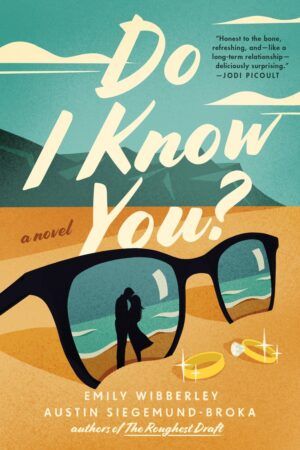 Do I Know You? by Emily Wibberley and Austin Siegemund-Broka
What comes after the happily ever after? When you're reading a book, of course, you expect (and hope) the main characters to stay together until they're old and gray, happy with a life together. But sometimes you come upon some roadblocks which make it a little bit hard to get to that happily ever after.
In Do I Know You?, Wibberley and Siegemund-Broka masterfully craft a story about a marriage that has lost its spark. When Eliza and Graham arrive at an exclusive, glamorous resort for their anniversary, they think this trip could save their marriage. But they find out quickly that it's harder than it sounds. They're soon confused as strangers instead of a couple, so they take that opportunity to get to know each other all over again.
Harbor by Rebekah Weatherspoon
Who would have thought that a murder could lead you to the loves of your life? Brook was ready to get married, but then she was notified about her fiancé's death. Not only that, but they tell her that he was found dead with the woman he was cheating on her with. And this woman happened to be Vaughn and Shaw's partner. Such a way for these three people to meet, am I right?
Harbor beautifully tells the story of three people who were betrayed, who are dealing with their own grief, and who are finding a way to live with it. Two is better than one. But how about three?
Hall wrote one of the best historical romances of last year, hands down. A Lady for a Duke follows Viola Carroll, who was pronounced dead at Waterloo and takes that opportunity to finally live as herself. But nothing comes without a price. And because of that choice, she lost her most precious friendship with the Duke of Gracewood, Justin de Vere.
When news arrives that Gracewood has retreated into his grief and stayed hidden in his estate, she decides to come and help him come back to himself.
Help Me Remember is a suspense romance novel about a woman who wakes up with amnesia after the murder of her older brother. Instead of telling her what happened, in order to not mess up a murder investigation, her family and friends have to keep silent on every memory of the last three years.
But then one day, Brielle finds an engagement ring at her house…and she has no idea who gave it to her.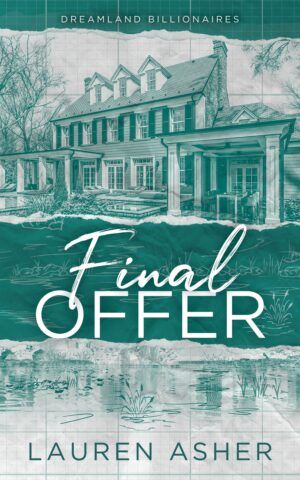 Lauren Asher closes her Dreamland Billionaires series with Final Offer, the third installment, and Cal's story. Throughout the series, we've seen Cal as the shining light of the Kane family. But we didn't really know what he has been going through. Until now.
In Final Offer, Cal returns to Lake Wisteria in order to complete his grandpa's clause to receive his inheritance. This means he has to sell the lake house by the end of the summer. But he never expected to find his childhood best friend and love of his life, Lana Castillo, living there.
---
Sad romance books take a little part of you every time you read one. But I fully believe they give you back something that fills you up in a better way. If you're searching for books that will definitely break you, but by the end, they will heal you, you better start with one of these books.