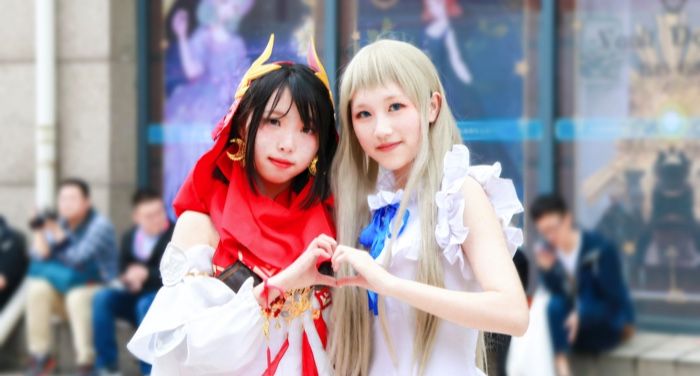 Lists
6 Nerdtastic Romances Set at Fan Conventions
This content contains affiliate links. When you buy through these links, we may earn an affiliate commission.
Welcome to a list of good old romance books set in fan conventions. If you miss Comic-Con, BookCon, VidCon, Renaissance Faires, or any other fan convention, these are the romance novels for you. Media stars from all walks of life fall for one another in the most romantic space imaginable: the convention. Let's be honest. The convention setting has a high potential for forced proximity, fake dating, and mistaken identity tropes. Like any good romance novel, at fan conventions, anything is possible.
A Brief History of the Fan Convention
To understand the perfection of the fan con as a dating space, I would like to present a brief history. Many date 1936's Philcon, a science fiction fan meet up, as the first recorded fandom conference. Through the 20th century, conventions discussing pulp magazines and pulp novels grew from underground affairs to niche conventions. Unsurprisingly, fan conventions grew in size and popularity with the rise of superheroes in the '60s. Recently, various media organizations vie for space in fan conventions as a way of building anticipation amongst a loud base. Fans tend to love things fervently, making it the perfect place to find a partner.
The RomCon: Falling in Love at Fan Conventions
So with the global pandemic, all cons have moved firmly online. Zoom rooms replace endless queuing, enticing panels, and nerdy swag, making convention books all the more fun. Now, whether you're reminiscing or anticipating gatherings, these romance books set in fan conventions will hit the spot.
Winning Their Affections
Turning Heads on Tour
Pining at Panels
The Perfect Pairing: Romance Books Set in Fan Conventions
I hope these books give you those convention feels with a litany of gaming tournaments, television panels, meet and greets, signings, and cosplay. The fan convention allows authors to play with romance conventions in new and exciting ways. Ultimately, these romances set in fan conventions are a few swoonworthy rom-cons to sink your teeth into.