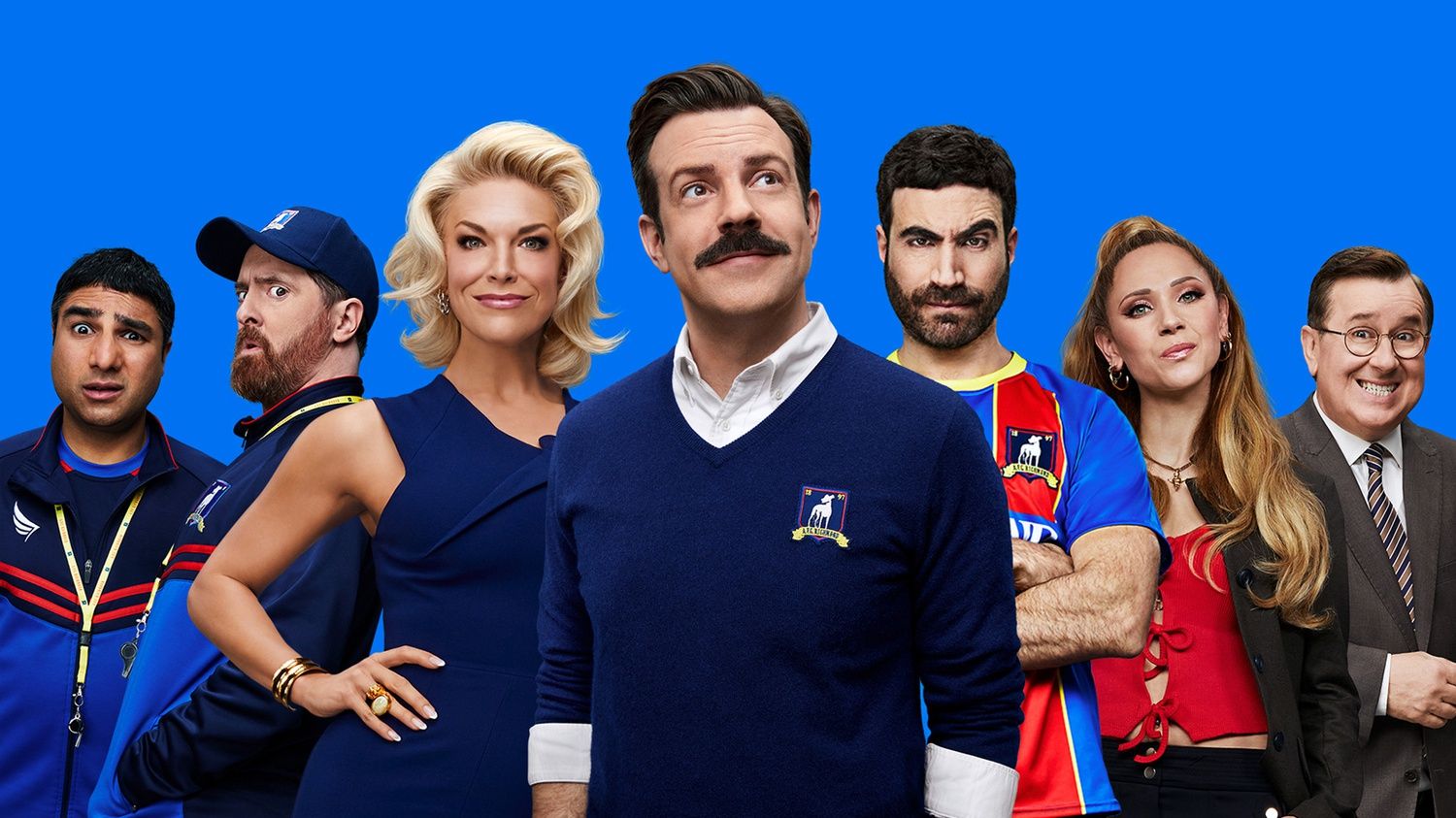 Pop Culture
If You Love TED LASSO, Read These 12 Romance Books
This content contains affiliate links. When you buy through these links, we may earn an affiliate commission.
I think I was the last person on Earth to watch Ted Lasso. Everywhere I turned, I saw memes, I saw reaction pictures, and I saw beautiful, interesting internet takes. I was intrigued. What is this show that everyone suddenly became obsessed with? Is it really just a soccer TV show? Is Jason Sudeikis really a charming soccer coach? Well, folks, I watched the show, because obviously, and let me tell you that I see it. I see why it won seven Emmys. I see why the world fell in love with Ted Lasso.
If you're not familiar with the show Ted Lasso (totally okay if you're not!), its' about Ted Lasso, a former football coach, who gets hired as the new coach of a struggling U.K. soccer team. We meet a varied cast of people, like Rebecca, the newly-divorced team owner; Roy Kent, the mature, grumpy soccer player who has been playing for years; and Keeley, the fun, beautiful model-turned-PR consultant. They each give something special to the show and it's so fun to follow their stories along with them.
Now, the show is a hit. What I've seen constantly is love for the characters and their personalities. Because of this, I wanted to recommend romance books inspired by the characters that everyone loves from the show. So, if you love a specific character and want to read a romance book with a main character that kinda resembles them, keep reading!
For Fans of Ted Lasso
For Fans of Roy Kent
For Fans of Rebecca Welton
For the Keeley Jones Fans
---
I am sure this show is going to become a comfort for me. Years from now, I'm going to keep rewatching key episodes that just made me smile uncontrollably the very first time I watched them. If you want more feel-good romance books, Book Riot can help you with that, too!